After living in LA for the past 16 years and exploring the surrounding areas, we can confidently say these are the best day trips from Los Angeles.
One of the many reasons I love living in Southern California is the fact that wherever you are, you can drive an hour or two in one direction and land in a different landscape, vibe, charm, and culture.
Go West, you'll hit the beaches. Go East, you'll find the desert. Go North and see the snow. Go South, hit some wineries.
If you're looking for things to do from Los Angeles that is only 1-3 hours away. Start your day trip early morning and drive back after dinnertime.
By all means, any of these day trips can also be turned into a great weekend trip. Book a hotel the morning of and stay overnight. Everyone needs to enjoy a quick getaway every so often.
With some of the most beautiful coastal beach communities in Southern California, there is no reason why you should not be heading out on day trips to explore them.
Sometimes, it's possible, to take early flights out of Los Angeles to destinations that are only an hour or so plane ride away. We did it once to Las Vegas to meet my best friend. It's also entirely possible to plan a day trip to San Francisco.
Day trips have always been our preference because we like to get back home to our dogs. Sometimes dog sitters can be difficult to schedule and my dogs don't travel.
Having these day trips helps quench our wanderlust until our next big vacation. They are vital and allow us to breathe.
Disclosure: This post may contain affiliate links. If you decide to make a purchase from one of those links, we may get a commission at no extra cost to you. We appreciate your support.
Note, some of these are technically in Los Angeles county. However, if you live in Los Angeles, you know that it takes about 1 hour or 2 to get anywhere outside and into the city of Los Angeles.
Best Day Trips From Los Angeles
1. Solvang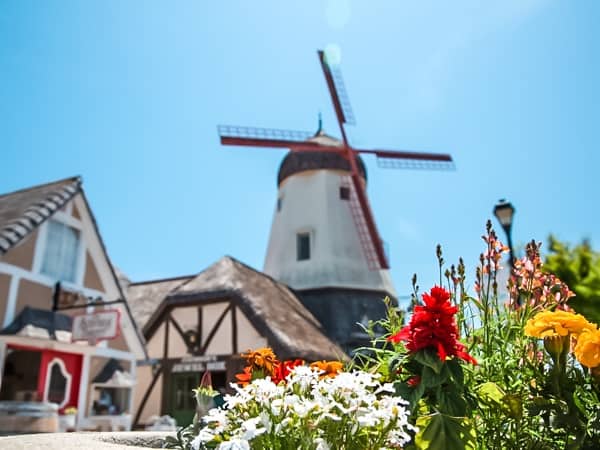 This popular Danish town is a must-visit and definitely one of the best day trips from Los Angeles. Every time we have company from out of state, we bring them here so they can experience something more worldly outside of Hollywood Blvd.
The Danish-style architecture is always great fun as you feel you're suddenly transported into another country.
Spot the windmills in town and take photos.
Go shopping to check out some of the wooden shoes.
Pick up some butter cookies at one of the local bakeries to take back home with you.
Don't miss trying aebleskivers at Solvang's Restaurant; it's a great little treat for everyone.
Plan to visit the wine tasting rooms as you explore through town.
Top Foodie Pick: For dinner, make advance reservations at Succulent Cafe.
Solvang, Ca | Google Map It | Tripadvisor
– Don't Miss: Things To Do in Solvang, CA –
2. Santa Barbara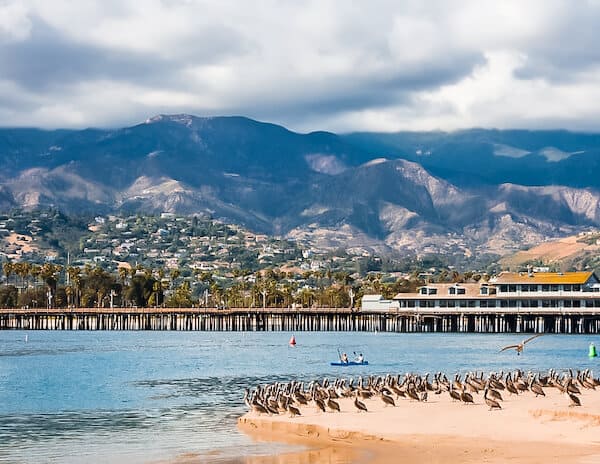 Branded as the American Riviera, this Central California coastal city is a great day trip for any time of year. Its spectacular surroundings of the Ynez Valley mountains and the pacific ocean will tempt you to stay longer.
It's one of our favorite coastal cities and we try to visit at least once a year.
Stroll down State Street and enjoy the Mediterranean vibes
Visit old Mission Santa Barbara
Take photos at the Moreton Bay Fig Tree, which is the largest in America
Head on over to its historic pier, Stearns Wharf and watch the sunset over the harbor.
Go on an electric-bike tour in Santa Barbara Wine Country.
Top Foodie Pick: Love Tacos? Stop by Julia Child's favorite taco stand La Super-Rica Taqueria.
Santa Barbara, Ca | Google Map It | Tripadvisor
3. Ojai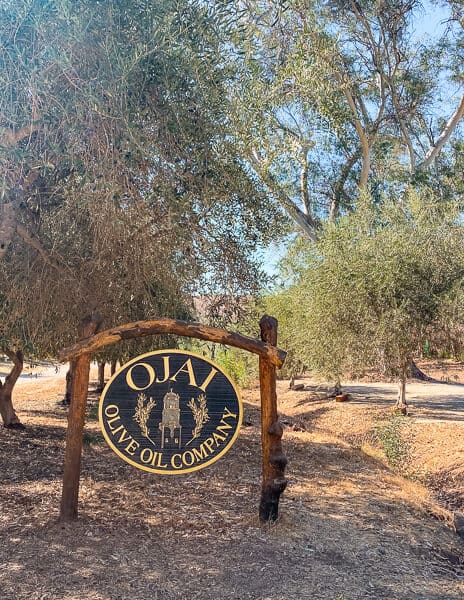 If you're looking small city break where you can drink wine and visit a beautiful olive farm, Ojai may be it. We visited this small city before the holidays and it was the escape we needed.
Just driving in and passing all the citrus tree farms, wineries and beautiful landscapes will make you feel 10 times better.
Explore downtown Ojai and its shops
Take an easy hike at Meadows Preserve
Go wine tasting
Visit an Olive Farm
Start here to plan a day in Ojai and end your night with pizza under the stars.
Top Foodie Pick: Crazy about pizza? Start lining up at opening for Bocalli's Pizza & Pasta.
Ojai, Ca | Google Map It | Tripadvisor
4. Oak Glen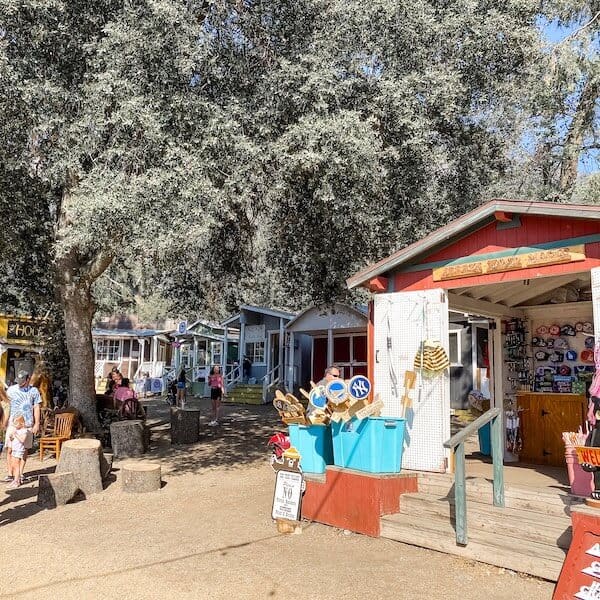 A day in Oak Glen, California is one of our fall and winter favorite day trips. Only an hour or so drive from Los Angeles and you will find beautiful vistas, fall foliage, apple orchards, and on a winter day snow.
We love to go there for all the yummy treats and to enjoy all the local activities and festivals. You can…
Go apple picking and raspberry picking
Try the different ciders and wines offered at the different orchards.
Participate in kid-friendly activities like train rides, petting zoos, and more at Oak Tree Village.
Top Foodie Pick: Mini Cider Donuts at Snow Line Orchards, only available in the fall.
5. Big Bear Lake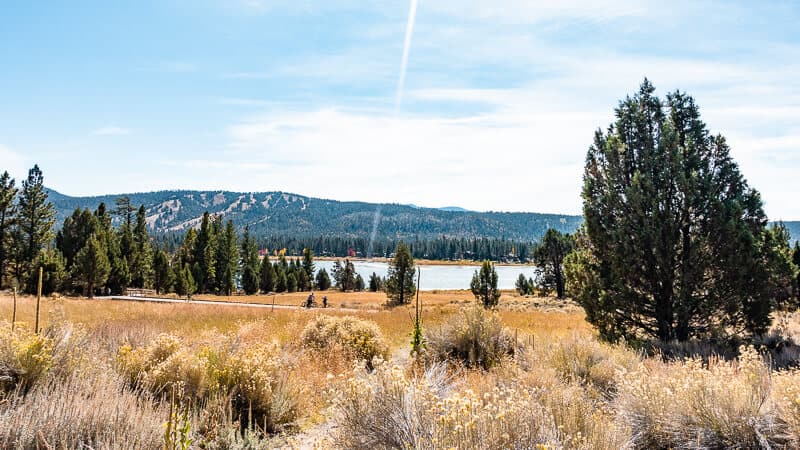 Big Bear Lake is a popular destination here in Southern California. This is where locals go to see and enjoy the snow. It is known for its four seasons. You can experience Spring, Summer, Fall, and Winter activities at designated times of the year.
Plan your day to Big Bear accordingly. If you're looking to see snow and go skiing for the day, you'll want to visit during the winter months. You should check the local weather to make sure you'll find snow.
As a local looking for autumn foliage colors during the fall season, October would be the best time to visit.
Big Bear Lake is a great day trip or weekend trip for the family. The drive alone is worth the trip as you'll be stopping along the way for the majestic views. You will feel like you were transported out of Los Angeles and into another world full of evergreens.
Take the scenic route.
Visit Big Bear Lake Village.
Plan a hike.
Go bike riding.
Top Foodie Pick: For pie lovers, don't miss Pickle's Pie shop in Big Bear Lake.
Big Bear Lake, Ca | Google Map It | Tripadvisor
6. Lake Arrowhead
Lake Arrowhead is considered the Alps of Southern California. If you've already experienced Big Bear Lake and loved it, you'll want to take a day trip to Lake Arrowhead or a long weekend.
You can visit Lake Arrowhead at different times of year to enjoy its beautiful surroundings at the peak of the season.
Explore and shop at Lake Arrowhead Village.
Tour the lake with Lake Arrowhead Queen Boat Tour.
Enjoy the activities at Sky Park Santa's Village
Plan to go waterskiing or snow skilling (depending on the time of year.
Lake Arrowhead, CA | Google Map It | Tripadvisor
TOP THINGS TO DO IN LOS ANGELES, CA
Visiting Los Angeles, California? Planning to explore and be a tourist in LA. Walk amongst the stars on Hollywood Blvd. See the spectacular views of Los Angeles from the Griffith Observatory. Take a short ride on Angel's flight. Here are the top attractions in the city of Angels.
7. Temecula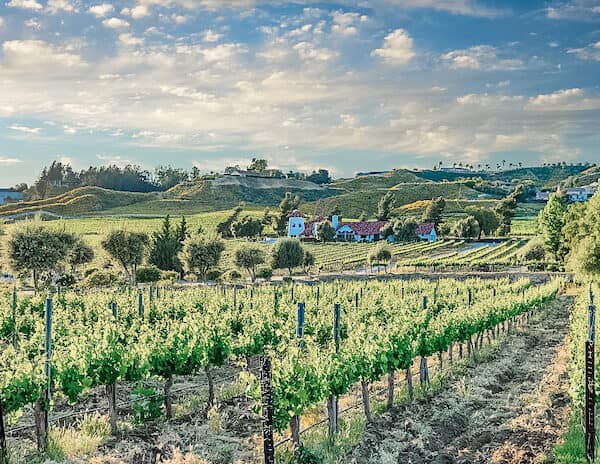 Located in Riverside County, Temecula is known as Southern California's wine country. Huge destination for tourists and winos. While we recommend booking a nice weekend stay at a romantic resort or hotel, this absolutely can be done as a day trip.
Whether you go as a couple, as a family, or solo, this is a fun day trip for all. We went as a family with our nieces a while back and had a fantastic time in Old Town Temecula.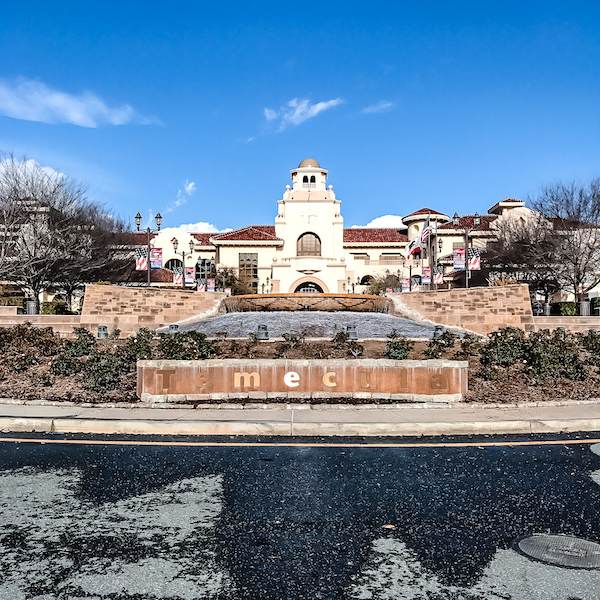 Go on a Wine Tasting Tour and visit the many wineries of wine country. Map
Explore Old Town Temecula.
Book a spa treatment at a winery.
For the kids… visit Pennypickles Workshop. [temporarily closed due to the pandemic restrictions]
Stop by the Pachanga Resort & Casino for a quick game of blackjack.
Temecula is also popular for its sunrise hot air balloon rides. It's been on the top of our list and we haven't crossed it off yet. I see it clearly in my future and in yours.
Top Foodie Pick: Check out E.A.T. Marketplace
Temecula, CA | Google Map It | Tripadvisor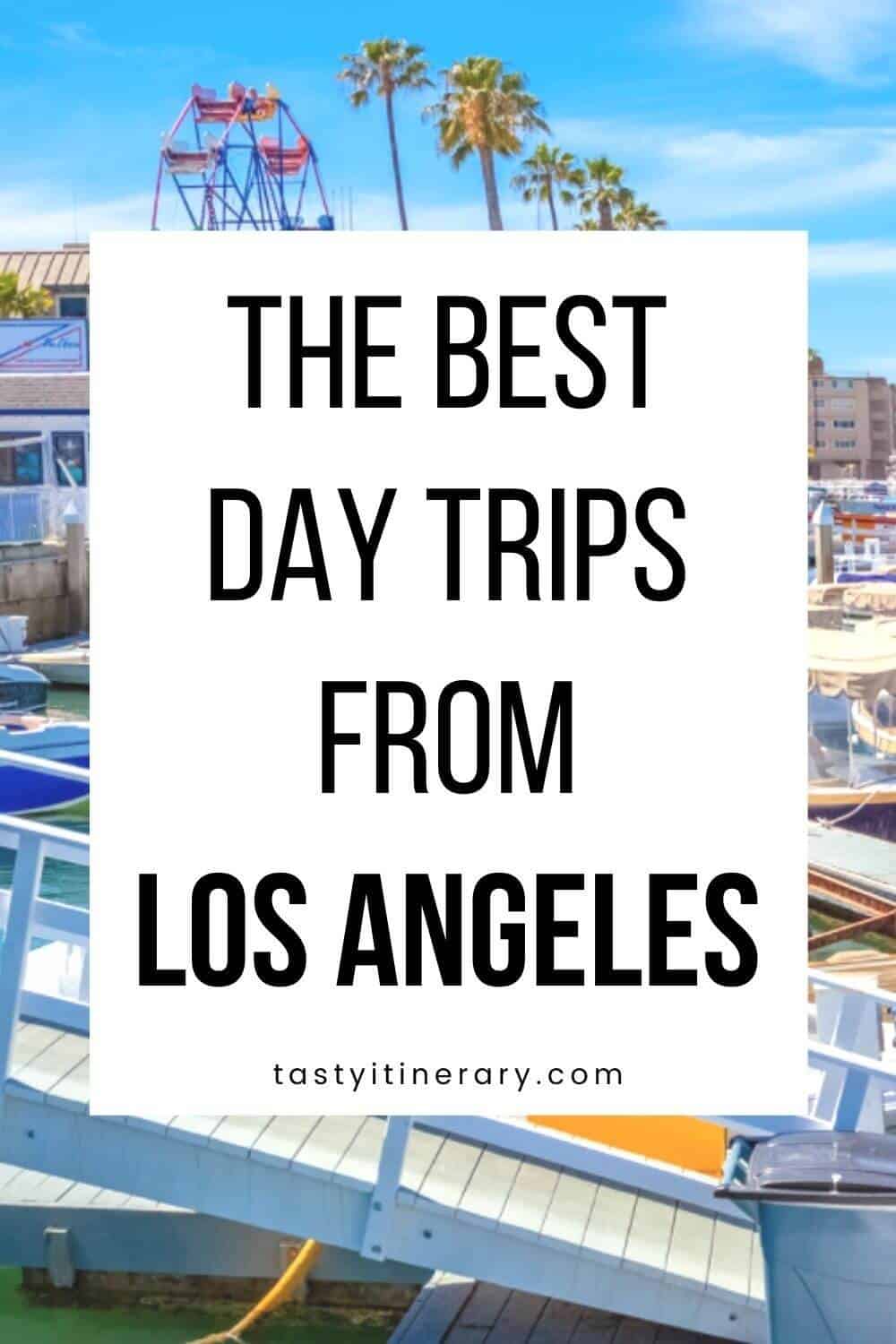 8. Long Beach
Technically, Long Beach is in Los Angeles County, but on a good day, you're lucky to get there in 45 minutes. As a local Angeleno, this is a day trip in my book.
We love Long Beach beach day trips because it means we get to visit one of our favorite Greek restaurants when in town. And the Naples neighborhood is by far one of our favorite areas.
There are many things to do in Long Beach, you can easily do a day trip multiple times in a year. You may want to check for any local festivals before you head down there.
Did you know you can take the ferry from Long Beach to Catalina Island?
Top Foodie Pick: We love the lamb chops from George's Greek Cafe.
Long Beach, CA | Google Map It | Tripadvisor
9. Disneyland – Anaheim
One of the best reasons to visit Anaheim is Disneyland. Prior to the pandemic, we were regular-season pass holders that made the trip to the Disneyland theme park 1-2 times a month. It is a great day trip for everyone.
You don't need passes to enjoy Disney though. The best part about this theme park is that it can be done in a day or less. It's not as overwhelmingly huge as Disney World in Florida.
We can't wait to go again to the Festival of the Holidays.
Alternatively, a day trip to Downtown Disney can be just as fun as there is sometimes live music and other activities. Visit the Lego store, pick up special Disney treats at Marceline's Confectionary and make dinner reservations at one of their many restaurants.
Top Foodie Pick: Beignets at Ralph Brennan's Jazz's Kitchen (outside the theme park) or at Port Orleans French Quarter (inside Disneyland) [side note: you can read about the real New Orleans French Quarter here]. For dinner reservations at Steakhouse 55 (outside the theme park) or Carthay Circle (inside California Adventure)
You can check out my Instagram Disneyland Highlights here.
Disneyland, CA | Google Map It | Book Disneyland Tickets & Reservations
10. Huntington Beach
Huntington Beach is known as Surf City, USA, and it has 10 miles of coastline. It's a great spot to spend the day and watch surfers hit the waves or you can join them.
Planning a day trip with your dog? While California is extremely dog-friendly, Huntington Beach is one of the best coastal cities to take your canine companion to as they have their very own dog beach. We took our first dog here for the day and she had a blast, so did we.
Visit downtown Huntington Beach.
Plan to take surfing lessons.
If you love surfing, make sure to visit Huntington Beach International Surf Museum.
Explore Old World Village, a charming German village that has some fun events around Oktoberfest.
Enjoy the trails at Bolsa Chica Ecological Reserve.
Huntington Beach, CA | Google Map It | Tripadvisor
11. Newport Beach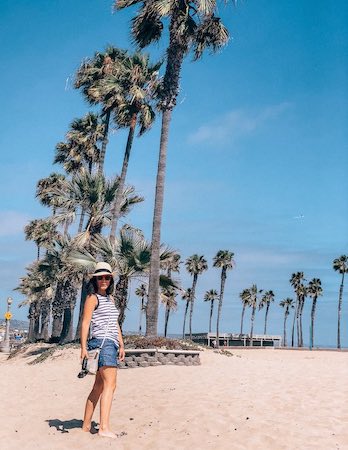 Newport Beach is one of our favorite coastal cities in Southern California. We spend many weekend days there throughout the year. There is so much to see and do in Newport Beach.
We love to spend the very early mornings at the beach when there are few bodies around. The best time to sit by the shore, enjoy the peacefulness and salty air.
Top Foodie Pick: On the way to the beach, stop by Shirley's Bagels.
Balboa Island, CA | Google Map It | Tripadvisor
A Perfect Day in Los Angeles Itinerary
Los Angeles is a city of endless possibilities, and this itinerary will help you make the most out of just one day in Southern California's biggest metropolis. From tourist traps to local spots; these are some awesome spots to visit under 24 hours in LA.
12. Balboa Island / Balboa Fun Zone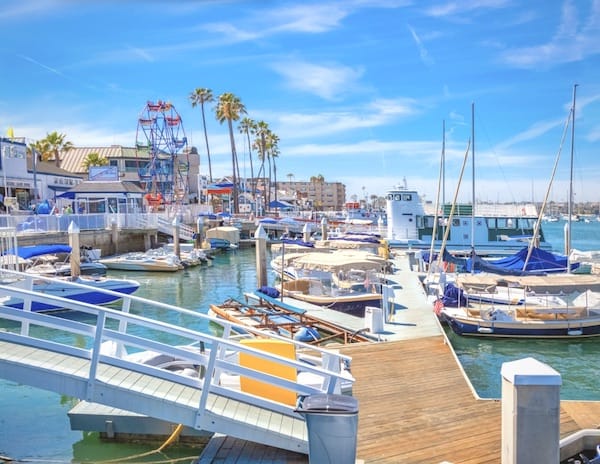 Part 2 of Newport Beach is Balboa Island. This is a day trip on its own because you can visit this charming seaside neighborhood full of beautiful beaches homes, shops, and dining.
The fun part is driving your car onto a ferry that takes you across to Balboa Fun Zone. You can spend a whole afternoon at this small amusement park riding rides and playing games. When you're done, you can head back on the ferry back to Balboa Island or Newport Beach.
Explore the Balboa Island neighborhood,
walk their boardwalk.
Take the Balboa Island ferry.
Hit up, Balboa Fun Zone.
Optional: You can rent bikes, paddle boards, and kayaks at a local shop.
Top Foodie Pick: Try a frozen banana ice cream or a Balboa Bar.
Balboa Fun Zone is open!
Balboa Island, CA | Google Map It | Tripadvisor
How to Spend 3 Days in Los Angeles, CA
When the bestie visited for my birthday, we spent 3 days exploring some of my favorite spots and taking a day trip outside of Los Angeles. See all the places we visited and other ideas on what to do in Los Angeles when you visit.
13. Laguna Beach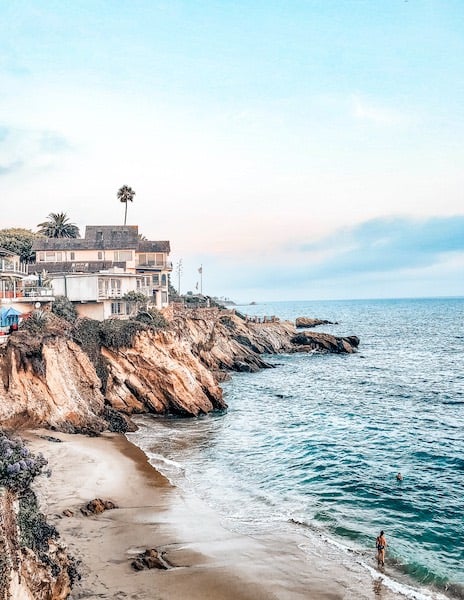 The next stopover right off Highway 1 is the famous small coastal city Huntington Beach. If you have time after Newport Beach, you may want to ride on over to Laguna Beach or save it for another day trip.
There are many things to do in Laguna Beach, all depending on what you're looking to do for the day. We simply love to walk around town, grab lunch and then head over to Heisler Park. But there is much more to be discovered in Laguna.
Head down to one of their many beaches.

Drive straight to downtown Laguna Beach, where you'll find another coastal town full of art galleries, shops, and dining.
Walk to Heisler Park from the main town for the ocean views and sunset. You may be able to spot some sea lions.
Top Foodie Pick: Alessa's Little Italy
Laguna Beach, CA | Google Map It | Tripadvisor
14. Irvine
Irvine is a family-friendly city in Orange County that is filled with activities that will keep everyone entertained all day long just by visiting the Irvine Spectrum Center.
California loves its outdoor shopping malls and the one in Irvine does not disappoint. The Irvine Spectrum Center is more than a shopping center, it has a Ferris wheel, a kiddie train, and a carousel. This is a great spot to visit to get some steps in, do a little shopping, keep the kids entertained and have some dinner.
Visit Orange Country State Park
Plan to hit the trails at Bommer Canyon.
Take your kids to the Pretend City Children's Museum.
Go go-kart riding at K1 Speed Irvine.
Irvine, CA | Google Map It | Tripadvisor
15. La Jolla
Located in San Diego and about 2 hours from Los Angeles, La Jolla is one of our favorite coastal towns. We love it for its gorgeous views and rugged coastline, its walkability, and the sea lions that you can sometimes hear as you drive along the coastline.
We love spending long weekends here, but we have also driven the 2 hours just for a day trip. The last time we drove there it was on a hot summer day and the areas normally taken up by sea lions were filled with beachgoers. We were so disappointed.
La Jolla Cove is one of the easiest spots to see sea lions. You can also spot them at Shell Beach, Boomer Beach, and Children's Pool.
Visit with the sea lions.
Spend the day at one of the La Jolla Beaches.
Explore downtown La Jolla.
Hike Torrey Pines State Natural Reserve.
Go on a kayak tour of the La Jolla Sea Caves.
Top Foodie Pick: Get there by brunch and head to The Cottage for some stuffed french toast.
La Jolla, CA | Google Map It | Tripadvisor
16. Cabazon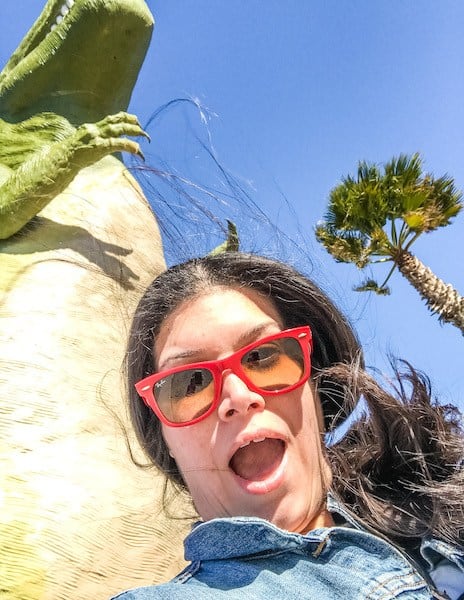 Either a day trip or on your way to Palm Springs, you have to make it to Cabazon, California. This is one of those trips that you'll do once and always remember.
What's in Cabazon, California? Cabazon Dinosaurs, the world's biggest dinosaur roadside attraction.
This is a fun attraction for humans of all ages. The moment you see the dinosaurs from your car window, you will want to stop for some pictures.
Do these dinosaurs sound familiar? That's probably because they appeared in Pee-Wee Herman's Big Adventure. Yes, I'm that old.
Top Foodie Pick: Date shake at Hadley Fruit Orchard.
Cabazon, CA | Google Map It | Tripadvisor
17. Palm Springs
Palms Springs is a city in the Sonoran Desert of Southern California and one of the most popular destinations for Angelenos to escape and enjoy a nice desert getaway. It is known for spa resorts, shopping, hot springs, and golfing.

Personally, we like to do a day trip every now and then. We get our fill of delicious dates (yes, the fruit) that you'll find in Palm Springs and then head back home at the end of the day
Explore Downtown Palm Springs.
Take a picture with Lucille Ball's life-like bronze park bench.
Stroll down and see Palm Spring's Walk of Stars.
Ride the Palm Springs Aerial Tramway.
Feeling adventures? Check out and hike Joshua Tree.
Top Foodie Pick: Date and walnut shake from Great Shakes.
Palm Springs, CA | Google Map It | Tripadvisor
18. Joshua Tree National Park
In a little over two hours, you can experience Joshua Tree in a day and see what it is all about in small doses. Joshua Tree is located in the middle of the Mojave Desert and the Colorado Desert. There are many hikes and trails in Joshua Tree but with only a day, I recommend keeping it simple. You can always plan a longer trip back.
Tip: Start your day early! Especially on the weekends, it gets really busy at Joshua Tree.
Top Foodie Pick: Joshua Tree Saloon
Joshua Tree, CA | Google Map It | Tripadvisor
19. Dana Point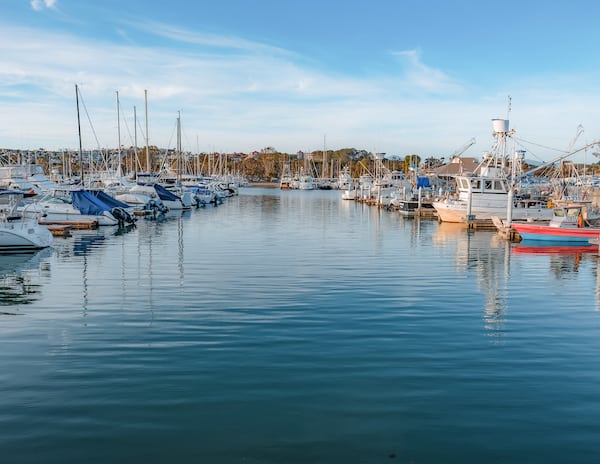 Dana Point is a beach community in Southern Orange County. It is a great spot to explore some beaches, find some great eateries and go whale watching. Perfect for a day for the family to enjoy together.
We were in Dana Point Harbor last year and were in love with the marina filled with boats ready to go out on adventures for the day. Fact: Dana Point Harbor is known as the dolphin and whale watching capital.
Dana Point, CA | Google Map It | Tripadvisor
20. San Juan Capistrano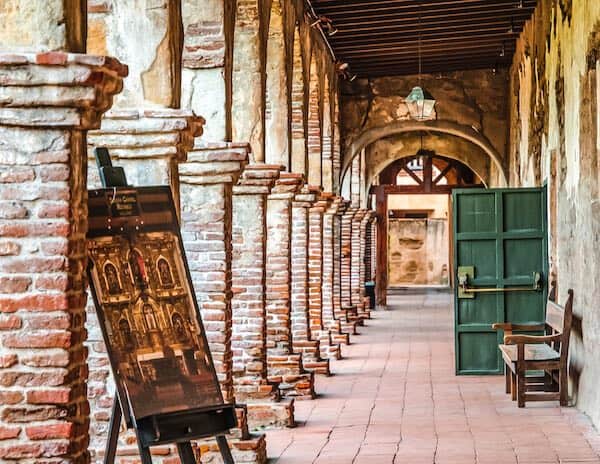 Not far from Dana Point, you'll find the lovely city of San Juan Capistrano. This city is known as the "Jewel of the California Missions"
This is a great side trip or a wonderful way to spend a day exploring a neighboring city. Here you'll find historic sites, antique shops, and a petting zoo for the kids.
The highlight is the Mission San Juan Capistrano as it was founded back in 1776.
Explore downtown San Juan Capistrano and Los Rios Historic District.
Visit the historic landmark Mission San Juan Capistrano.
Zoomars Petting Zoo
Top Foodie Pick: Plan for great Italian at Ciao Pasta.
San Juan Capistrano, CA | Google Map It | Tripadviso
– Don't Miss: The Best Things to Do in Orange County, CA –
21. Carlsbad
In under two hours, without traffic, you can take a day trip to Carlsbad, California, also known as "The Village by the Sea." In 1882 it was discovered that its springs in Carlsbad contained minerals and became an oasis for spa lovers.
You can plan an entire day for the family in Carlsbad. It is home to some great surf beaches, but also home to Legoland.
Carlsbad is a popular place to visit in the Spring season because the flowers are in bloom and you can see the Flower Fields at their peak.
Visit Carlsbad Village for antique shopping and good eats.
The flower fields in the Spring.
Legoland for the kiddos.
Spa resorts for the adults.
Carlsbad, CA | Google Map It | Tripadvisor
22. Lancaster – Antelope Valley
Another great day trip in the Spring and early Summer is Antelope Valley in Lancaster. The Antelope Valley California Poppy Reserve is a must-visit and a popular field trip for locals in Los Angeles.
Every year, Lancaster has a Poppy festival that is filled with many fun activities, food stands, artistry, and other entertainment. It's a great way to spend a day. Unfortunately due to the pandemic it was canceled in 2020 and doesn't seem like there are any plans for 2021. However, keep it in mind for 2022.
Top Foodie Pick: Before heading to the festival or to see the poppies, stop by for breakfast or brunch at Easy Egg Cafe.
Antelope Valley, CA | Google Map It | Tripadvisor
23. Catalina Island
Santa Catalina Island is one of California's channel islands. A quick day trip to Catalina island is possible with a little bit of planning. You won't get to do or see everything, but you get to have an exciting day taking ferry rides and exploring a little bit of what the island has to offer.
It's the closest escape to what will remind you of a Mediterranean village, only on the pacific coast.
Book a round-trip ticket to Avalon from the closest port to you. Make sure you book the earliest ferry ride as your departure and the last ferry ride on your return.
Once you arrive…
Catalina Island, CA | Book a Ferry Ride | Tripadvisor
24. San Francisco
Yes, you read that right, a day trip to San Francisco in Northern California. You book the first flight out in the morning and the latest return flight. Or you can stay overnight if you want to do a full 24 hours and take a morning flight out the next day.
See the Golden Gate Bridge
Explore Fisherman's Wharf
Maybe plan a tour at Alcatraz
Visit the Painted Ladies
Eat your way through Little Italy and Chinatown.
Endless fun one-day itineraries can be planned.
Food Pick: Sear's Fine Food for breakfast and brunch. They have the best Swedish mini pancakes and corn beef hash.
25. Pasadena
While technically in Los Angeles County and a 20-minute ride from Downtown (on a good traffic day), Pasadena is its own city and it is a perfect day trip. It doesn't require you to spend hours driving to get to it and it's filled with plenty to see and do in the City of Roses. You can even make it in time to enjoy brunch in Pasadena.
Explore Old Town Pasadena
Buy advance tickets to The Huntington Library & Botanical Gardens
Take the kids to Kidspace Museum
Visit one of Pasadena's amazing museums
Plan a hike at Eaton Canyon Falls
Top Foodie Pick: There are many fantastic restaurants in Pasadena. If you're looking for a casual burger, check out a local favorite Pie 'n Burger. A delicious sit-down with great choices for everyone, check out La Grande Orange Cafe. Check out our list of best pizzerias in Pasadena and best food trucks for a quick bite.
Pasadena, CA | Google Map It
26. Monrovia
Monrovia is a great city in San Gabriel Valley, not far from Pasadena. Their old town is so picturesque, that it's been nicknamed Mayberry. There are many lovely small businesses to shop and eat at.
Year-round, they have many family-friendly activities and events that take place. From foodie festivals, classic car shows breakfast with Santa and so much more. Keep up to date with events here.
Explore Old Town Monrovia and stroll down Myrtle Ave
Check out their family street fair and farmer's market that takes place every Friday night
Hike Monrovia Canyon Park and check out the 30 foot waterfall
Top Foodie Pick: Absolutely love the Cuban treats and cafe con leche at Merengue.
Monrovia, CA | Google Map It
When we started writing out this list of day trips from Los Angeles, we didn't realize we'd experienced so much. Yet, we've also missed a few spots. There is still so much of Southern California we have yet to experience and discover. We can't wait to get in the car and take some more day trips and road trips in the near future.
What is your favorite and best day trip from Los Angeles? What destination did we miss on this list? Would love to know so we can explore it.
We will be definitely be adding to this list as time goes on. Bookmark it and check back.
Don't forget to share the love on Pinterest: