Inspiring Great Vacations and Great Eats.
Welcome to Tasty Itinerary!
We aim to inspire and provide helpful tips so you can plan a great vacation with delicious eats.
We started this travel site because we are passionate about exploring new destinations, savoring delicious cuisine, and embarking on unforgettable cruises.
About Tasty Itinerary: Table of Contents
Meet Kathy Ava
a Travel and Foodie Lover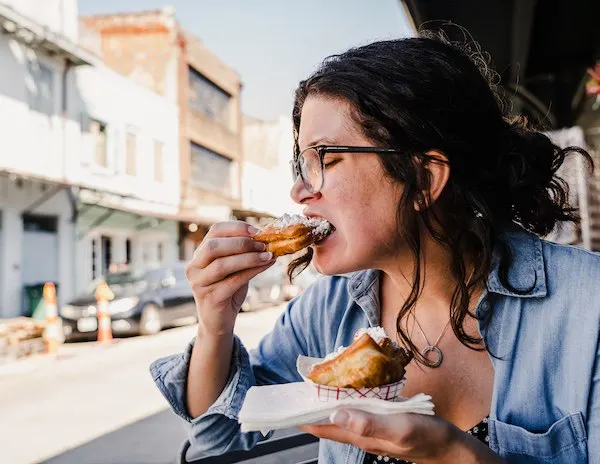 I am Kathy, the travel, foodie, and cruise lover behind Tasty Itinerary. I created this site to share my expertise and spread the joy that travel and food bring to me. Through Tasty Itinerary, I hope to inspire others to discover the world's wonders and indulge in its culinary delights.
I started in my backyard in Pasadena, Los Angeles County, in Southern California. My husband and I have lived in Los Angeles for 16+ years, exploring and enjoying LA and beyond as locals.
My love for travel started as a child.
Yearly and sometimes bi-yearly, my family would travel to Puerto Rico to visit extended family. We would explore and visit beaches, eat fritturas from local street vendors, and drink virgin piña coladas. To this day, they are some of my best memories.
Unfortunately, since starting Tasty Itinerary, we have not returned to Puerto Rico to re-explore, but it's in the works.
For over 25 years, I have coordinated travel and logistics for my jobs, first as an Executive Assistant and now as a Production Coordinator for the past 16 years to destinations worldwide.
I've taken the knowledge and expertise I've gained to plan adventures with my husband to many destinations, from savoring all the delicious foods in Emilia Romagna to cruising the crystal-clear waters of the Caribbean. Attaining more experiences and travel tips along the way to share.
We want to encourage others to travel more because life is short. Once upon a time, we used to be on that hamster wheel until we jumped off and realized there is more to life than paying the bills and going to work every day.
Because what is life without a Tasty Itinerary?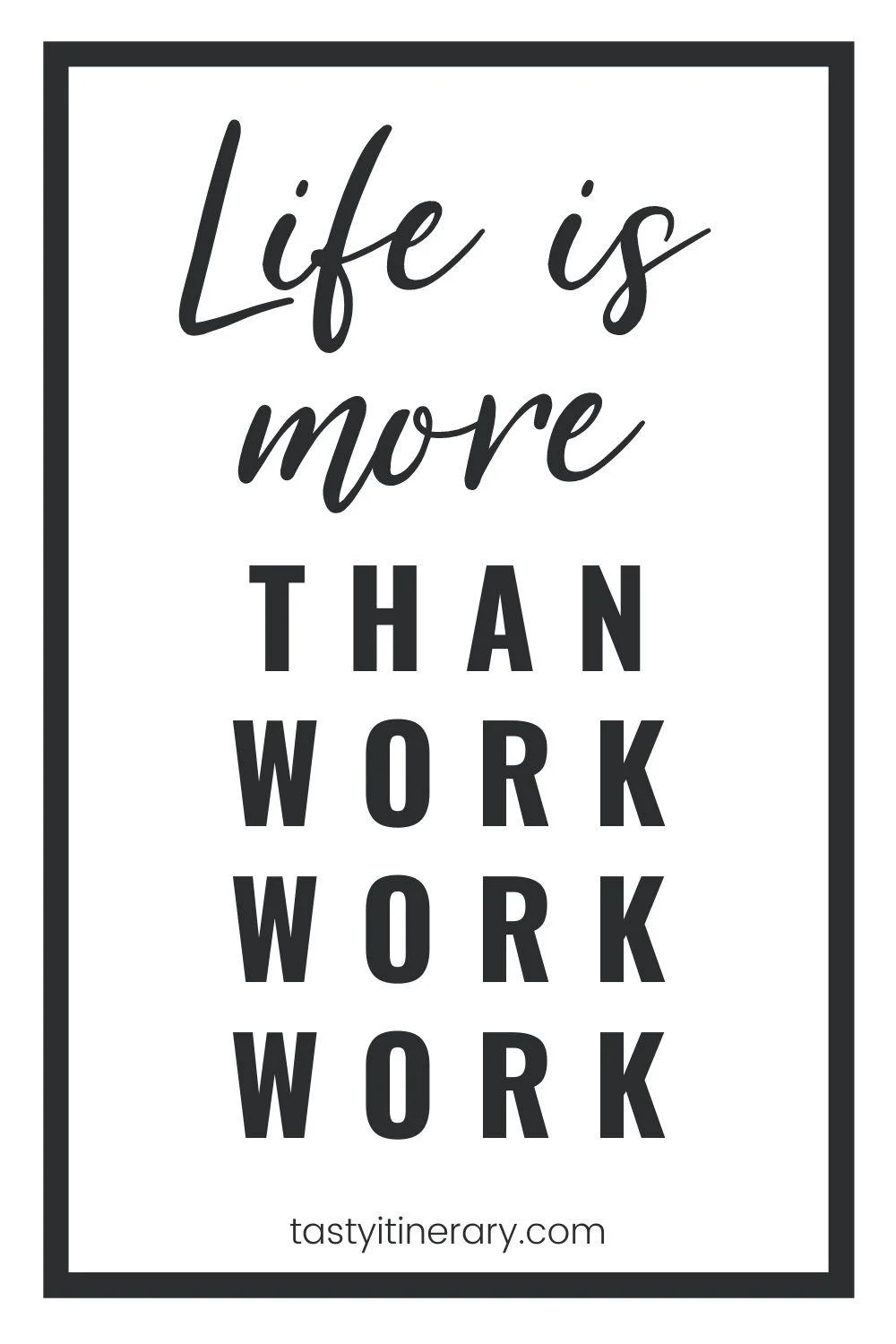 We Love to Travel
We love to explore new destinations. Although my husband and I have full-time jobs, we try to maximize our time off.
We do not waste our vacation time or take it for granted. Our goal is to make the most of our vacation days, even if it's just once a year with one big vacation and then some local exploration and day trips from Los Angeles in between.
Although in recent years, we've been blessed to travel more and take more cruises.
"We travel not to escape life, but for life not to escape us."

– anonymous
There is no denying that my husband and I have soft spots for the Caribbean and Italy.
The Caribbean's turquoise waters, white sand beaches, palm trees, and laid-back vibes never fail to put us in a state of relaxation and bliss.
Plus, my connection to the Caribbean runs deep, as my family hails from the beautiful island of Puerto Rico. My upbringing instilled a love and appreciation for the island life, from the vibrant culture to the delicious cuisine.
Italy's allure has always been irresistible to us. The country's ancient history, magnificent architecture, and delectable cuisine never ceases to amaze us. Whether indulging in a wood-fired pizza in Naples or savoring a creamy gelato in Florence, we feel a profound connection to the Italian way of life.
And it doesn't hurt that my husband is Italian and first-generation born here in the US, which has deepened our appreciation for the country's rich culture and traditions. Italy will always hold a special place in our hearts, from Tuscany's rolling hills to Bologna's tortellini.
Cruising is a Tasty Itinerary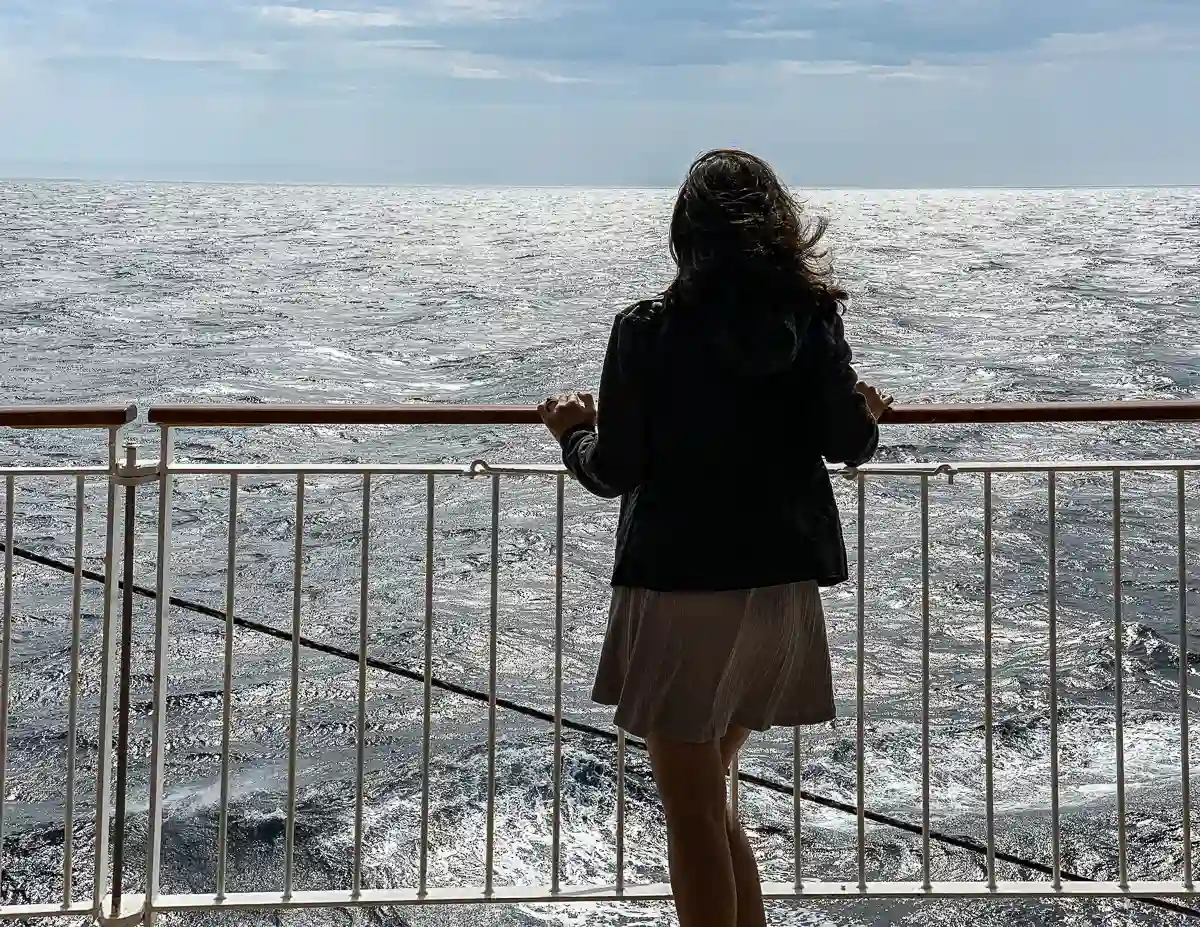 We also love cruising, and we believe that cruise ships are a destination in themselves, along with all the new places you get to discover with the variety of cruise itineraries and all the mouth-watering delicious foods served onboard.
Cruising IS a Tasty Itinerary.
While we try to fit in land vacations as much as possible, cruising has captured our hearts and become a significant aspect of our travel experiences.
Our first cruise, taken over 20 years ago on Royal Caribbean, ignited a passion for cruising that grew stronger over time.
We did take a break for eight years from cruising after having a terrible cruise experience on a cruise line that shall be named. However, we came back and fell in love with cruising even more. It was a one-time incident that should have never stopped us from cruising.
It was a lesson learned. Now we know how to prepare for a cruise like pros and provide helpful cruise tips to others.
Cruising is one of the best vacations; everyone should experience it at least once.
Alas, the Food
Our love of food is reflected in the name of our site, Tasty Itinerary, which represents our mission to share our passion for travel and cuisine with others.
Food is as much a part of travel as the destinations themselves. From sampling local street food to indulging in gourmet cuisine, we believe food is integral to the travel experience and local culture.
We make a point to seek out delicious eats at most destinations, whether a hole-in-the-wall eatery or a Michelin-starred restaurant. Food tours and cooking classes are some of the best ways to make those discoveries, especially when you're short on time.
Through our site, we hope to inspire fellow foodies and travel enthusiasts to embark on their own culinary adventures and discover the world's most delicious destinations one plate at a time.
Fun Fact: My mother was the best cook in my family. My father was a chef. I have fond memories of my parents and food.

Probably why the word "delicious" is my favorite word. My husband says that I say the word delicious with so much meaning that it's one of the most important words in my vocabulary.
What you'll find on Tasty Itinerary?
How to connect with Kathy?
You can send me an email at kathy [@] tastyitinerary.com.
You can also find me on social media. Every follow means a lot to us and helps us along the way.
Join and follow me:
We plan to grow the YouTube channel in the future. Make sure to subscribe.
Sign Up For Our Newsletters
Make sure to sign up for the Tasty Itinerary newsletter. Kathy shares peaks into her life once a month, travels, tips when relevant, and keeps you updated on the latest blog post articles.
Who Writes for Tasty Itinerary?
Currently, all articles are written by me, Kathy.
Sometimes, I collaborate with my cruise expert friend Kim to ensure I provide the best cruise tips and information.
And my husband assists whenever he can, brainstorming and taking photos and videos.
We hope to expand our team in the future with other travel, food, and cruise writers to provide you with even more travel resources.