How to prepare for a cruise? These top cruise prep tips will help you prepare for your cruise vacation.
Booking a cruise vacation is exciting, and we start to count the days immediately after booking. In this post, we share our top tips on how to prepare for a cruise for first-timers.
We remember our 1st time cruising over 20 years ago. We booked our cruise but boarded so unprepared. We didn't even book excursions because they were so expensive (we were on a tight budget), and had no idea we could book shore excursions independently.
So, we ended up walking around aimlessly at the ports.
While we had a great first cruise experience due to Royal Caribbean's amazing service at the time, we regret things like making sure hubby packed a swimsuit and properly exploring the Southern Caribbean port-of-calls.
Every cruise will teach you something new to prepare for the next best cruise experience. We've learned spontaneity can be fun, but it's not so spontaneous if you don't take charge in doing anything on the spot.
We don't like to leave things for the last minute or unplanned. We believe research is key.
Sometimes, booking a great cruise itinerary and showing up is not enough. We say this from experience. Especially from the one time we decided not to make any advanced reservations.
Even if you plan to get on the ship and lay around it the entire time, some of these cruise tips will help you prepare for a cruise. It's important to have a list of what to do before going on a cruise or at least know what to expect.
This post may contain affiliate links, which means we'll receive a commission if you purchase through our links at no extra cost to you. Please read full disclosure for more information. We appreciate your support!
11 Cruise Prep Tips Checklist:
Purchase travel insurance
Confirm passport and visas
Book your flights
Book hotels for pre-cruise and-or post-cruise.
Join a roll call
Become familiar with the cruise ship
Book in advance drink packages and reservations
Research cruise shore excursions
Start saving cash
Print cruise documents and cruise luggage tags
Possible tests and vaccinations required
We're not suggesting every single item is a must – some are. Do what works best for you and your expectations for your cruise vacation.
Consider this article and guide the second part of planning a cruise. Read part 1 of cruise planning: How to Plan a Cruise Vacation.
How Has Cruise Prep Changed After 2020?
Cruising is back and busier than ever in 2023. The big C still hangs over our heads, but we've moved on from always wearing masks and taking tests.
But post-2020, there are still some lingering differences that you may or may not experience. The core list of how to prepare for a cruise still applies.
A negative PRC test or Antigen test may be required, depending on the destinations on your cruise itinerary. Some ports-of-calls, like Australia and New Zealand cruises, still require negative tests.
Possible testing before deboarding ship at some ports.
Face masks may be asked to be used anytime during your cruise. At this time, it is optional whether you want to wear your mask or not.
You'll find additional hand sanitizers throughout the ship and hand washing stations.
Depending on the cruise line, crew members may still be mandated to wear masks. This is becoming less and less required as time passes.
With any cruise vacation, you must check the medical procedures and guidelines directly with the cruise line. They are always evolving and changing.
Read more: 35 Cruise Embarkation Day Tips: What to Do Before and After.
How to Prepare for a Cruise
1. Purchase Travel Insurance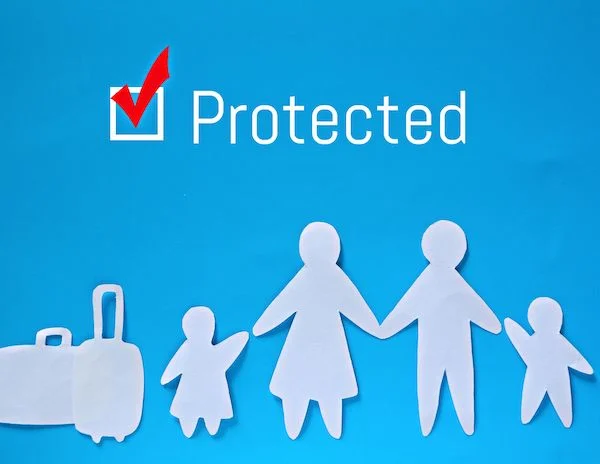 Booked a cruise? Buy insurance.
This is so important.
We cannot stress enough how important it is to have some insurance. It should be #1 on your cruise prep checklist. Some cruise lines are requiring medical insurance after 2020.
You are not obligated to buy the insurance offered by the cruise line. You can and should look into other options.
You want to, at the minimum, have comprehensive insurance covering any medical bills, including evacuation, and trip cancellation, if you need to cancel in case of an emergency.
In the past, we used to purchase whatever the cruise line offered because it was easy. We learned an expensive lesson and realized their insurance did not cover our best interest. We lost a lot of money.
InsureMyTrip.com is a great place to start your research.
Compare multiple insurance options.
Double-check that the medical covers related care to the Big C.
Everyone's needs vary. We are not travel insurance experts, but we know travel insurance is important. You will only gain knowledge by researching and determining what is best and necessary for you and your family.
Do not wait till the last minute to buy cruise insurance, as the longer you wait, the more expensive the rates become.
2. Don't Forget Passports & Visas
Verify with the cruise line if you need a passport or a visa for any of the countries you visit. It all depends on the itinerary and from where you're sailing.
What is required to get on a cruise ship? An official government ID is mandatory. Please check what other identification the cruise line requires for check-in before your sailing date.
Passports
Make sure your passport is valid and has not expired. If the expiration date on your passport is close to expiring near your cruise dates, renew it ASAP.
No matter what, you must bring an official government-issued identification.
Travel Tip: Keep a scanned copy of your passport on your phone or a hard copy.
Visas
If a Visa is required for a country you are visiting, we advise letting the cruise line take care of it for an additional fee. Letting them do it may cost slightly more, but it's worth it. They make it easy and hassle-free.
Just make sure to always follow up with them.
3. Book Your Round Trip Flights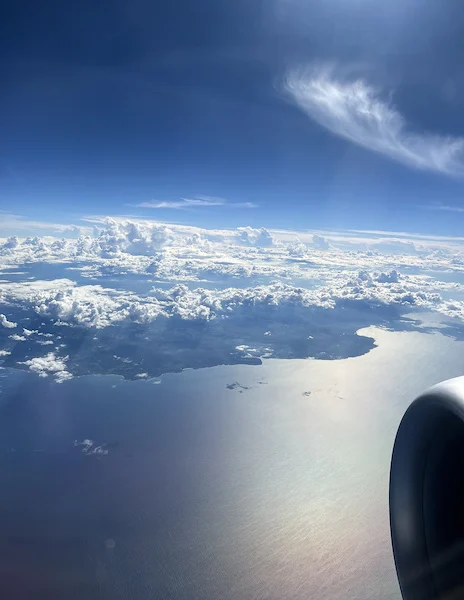 Fly in a Day Early
Fly in the day before embarkation. This is an ideal plan when you prepare for a cruise. You want to have some buffer for any flight delays or changes.
Full disclosure: Due to limited time off, we were naughty when planning our Celebrity Equinox cruise and booked a redeye flight that landed at dawn on embarkation day. We were at the port hours before check-in. We were lucky, but we've heard nightmares from others.
With all the changes to the travel industry in the past few years, we are unsure if we will take the risk again anytime soon. Flights are being canceled and changed constantly.
Best to book a flight that arrives at least one day before embarkation.
Return Flight on Disembarkation Day or Later
If you plan to fly back home on disembarkation day, don't book anything too early in the morning. Try not to book anything before noon.
Most ships start to disembark at 8 AM.
Check to see how far the airport is from the cruise port.
What customs and transportation is like at the cruise port terminal?
Consider booking an airport transfer with the cruise.
Consider walking off with your luggage early.
Give yourself some cushion between disembarkation and your flight. Sometimes it's a quick disembarkation process. Other times, it's a hot mess so we wouldn't recommend any flights before noon.
Research airfares on Google Flights. Compare with the cruise line and see the rates they can offer for the same flights. They may surprise you.
Celebrity surprised us; their rates were the same as going through the airline directly. So we booked the flights with Celebrity because there were added benefits at no extra cost. Of course, this is not always the norm. Research is your friend.
Cruise Prep Tip: If you have extra vacation time, plan to spend time a few days before or after at the port-of-call.
Read more: 12 Tips for a Smooth Cruise Disembarkation Day
4. Book a Hotel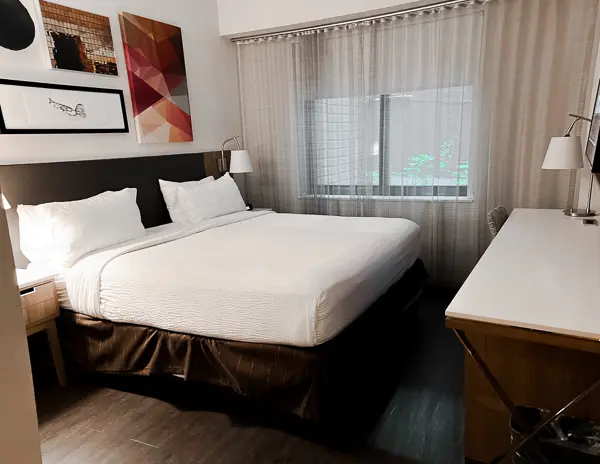 Accommodations for Your Pre-cruise or Post-Cruise Stay
Whether you're flying in the day before embarkation day or flying the day after disembarkation day or planning a longer pre-cruise or post-cruise stay, you will need to book a hotel.
Stay near the port or the closest city the day before your cruise.
Check if hotels have a free shuttle to drive you to the port on embarkation day.
Are you driving in from a nearby state? Check for stay and park rates at hotels.
A special rate is provided for cruisers that stay the night before embarkations and leave the car parked at their facility for the cruise.
Book a hotel that offers FREE BREAKFAST.
Who doesn't like free food?! You don't have to leave the hotel to get coffee and something small to eat. You'll save money and time and can head to the cruise port after you're ready. But don't overindulge. Leave room for lunch on the cruise ship.
We recommend using Booking.com. They offer great discounted rates for hotels, B&Bs, apartments, and more. Plus, they have flexible rates and easy cancellation options.
5. Join a Roll Call: Meet Other Cruisers
Prepare for a Cruise by Joining a Roll Call
One of the things to do before a cruise is to join a roll call for your sailing. This is optional, but there are pros and cons to joining a roll call.
The most popular roll call can be found at the Cruise Critic Community Boards, but you can also check Facebook groups.
Top Advantages
You'll meet other cruisers and make new friends.
Opportunities to organize and participate in group excursions.
Insider tips from other cruisers.
You will meet cruise ship officers. Sometimes they provide information other passengers may not have, like their direct phone numbers on the ship. If there is a problem, you can contact them.
Top Disadvantages
It takes away time from whatever you want to do on a sea day. Sometimes we don't want to give that up, especially if you have a port-intensive itinerary.
You're not one for group activities.
6. Become Familiar with the Cruise Ship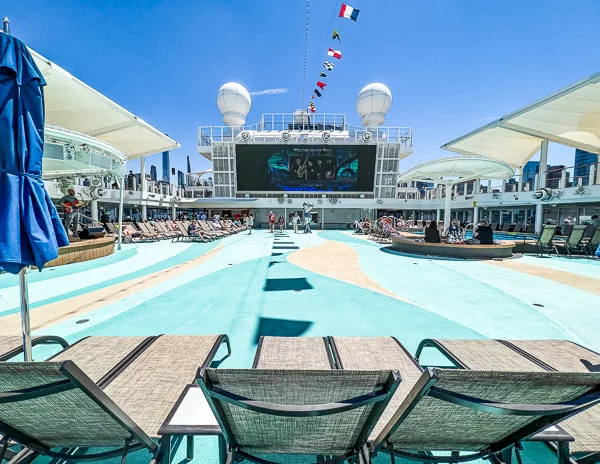 Your next order of business, if you haven't done so already, is to research everything you can about your cruise ship and what it offers.
Find the best tips on Cruise Critic, Pinterest, and even do a quick Google search. You can even check the Tasty Itinerary site to see if we have any cruise ship reviews. Upon boarding, you'll be equipped with knowledge that many other passengers are unfamiliar with.
Some things you may want to know before boarding your cruise:
Do they serve lunch anywhere else besides the buffet on embarkation day?
Is there self-serve laundry on the ship?
What restaurants are free?
When can I start making reservations for specialty restaurants?
Are there any special cruise activities on the ship?
For example, Carnival has sit-down brunch on sea days, and Princess has Afternoon Tea available on certain afternoons.
Are there any special shows you must pay for and reserve in advance on the ship?
What ports do we have to tender for? When and where can we sign up to tender early?
We have witnessed people completely at a loss the morning of tender ports and end up with the latest tender time off the ship… that's a waste of a morning.
Cruise Prep tip: Newsletters or dallies are provided every night on the ship with the next days itineraries. With advance technology now, most cruise line mobile apps will have them available. Read it and mark  or take notes of the activites you don't want to miss. Join in on the fun!
7. What to Book in Advance on a Cruise
It is wise to book certain cruise extras in advance. You'll want to prepare for a cruise by booking the following in advance:
Book Drink Packages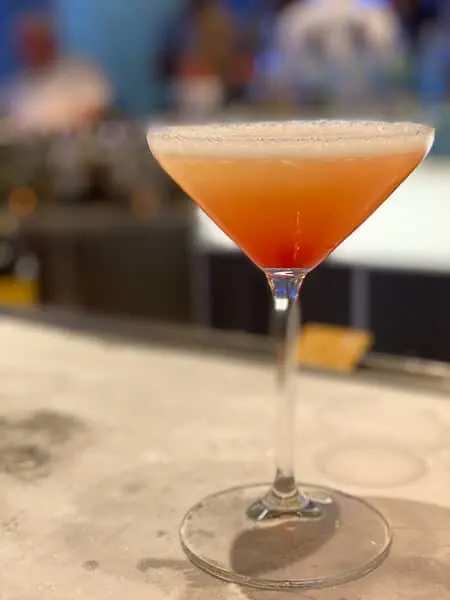 Prepare for your cruise by booking a drink package in advance.
Booking a drink package is not required, but if you are interested in one, you should add it to your reservation before cruise day.
Most cruises include regular coffee, fountain juices, iced tea, hot teas, filtered water, and lemonade in the buffet area.
Most cruises do not include soda, specialty coffee, and alcoholic drinks.
Do the math. If you plan to have several or more paid drinks daily, a drink or soda package may be for you. Some cruise lines offer pre-cruise discounts for booking it in advance.
There is something freeing about ordering whatever you want without worrying about the bill at the end of the cruise.
We don't drink enough to pay for a drink package; however, some cruise lines offer it as an extra "free" perk. When sailing Norwegian, we sometimes take advantage of their free at sea perks that includes the option of their Premium Beverage at the time of booking.
Book Specialty Dining Reservations
Prepare for a cruise by booking specialty dining restaurants in advance.
Even if you don't book this in advance, at least make it a priority to book reservations as soon as you get on the ship.
We failed miserably at this while planning our Norwegian Epic cruise, which is not how we roll.
We normally have it all planned. Hearing "we're booked" repeatedly on the ship is disappointing. We rather have the reservation and cancel once on the ship if plans change.
Book Spa Services
Interested in Thermal Spa Passes? Take advantage of the pre-cruise discount and book this in advance.
Not all spa treatments will be available for reservations (some cruise lines don't even allow any bookings pre-cruise), but if they become available, book them.
We recommend booking spa treatments on sea days. Those appointments usually are booked up quickly.
Read more: What is Included in a Cruise Ship Vacation?
8. Getting Off the Ship at Cruise Ports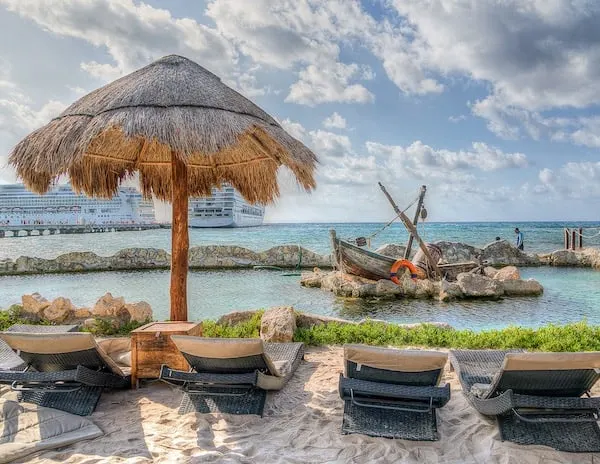 Plan, Research, and Book Tours
Some of the best experiences will take place off the ship. Don't wait until you're on the ship to figure out what you'll do at the cruise ports.
On our first cruise many, many years ago, we were clueless. We'd get off at the cruise port without knowing what to do. We'd walk around aimlessly.
Times have changed since then. Don't get me wrong, some ports are nice to figure it out as you go, but some need extra planning so you can experience what the port has to offer. You have to leave the port to find adventure and local experiences.
One of the downsides of cruising is the short amount of time at each cruise port. However, you can make the most of your time and even go off-the-beaten path to explore if you think outside the box.
No matter what, make the most of your time at port.
Book a Shore Excursion
We love to do a lot of do-it-yourself exploring, but we love guided tours. We don't love big group tours. We do enjoy smaller group tours and private ones. Those are our preferred, but you must do what works for you and your family.
Look at all the shore excursion options for every port with the cruise line and independent tour companies. Sometimes you'll find exactly what you want to do, and you won't have to go deeper into planning the logistics cause you're paying for someone else to do that for you.
Pros of Booking a Shore excursion
You don't have to worry about how you will get from points A to B.
Someone is driving you and guiding you on tour, and not worrying about driving while on vacation is worth the extra money.
There is a great chance that you'll be blessed with a great tour guide that wants to provide the best experience possible.
If you book a shore excursion with the ship (normally more expensive), the tours guarantee to get you back on time. The ship will not leave without you if you're late.
Cons to Booking a Shore Excursion
Unless you booked a private tour that allows you to customize your itinerary, you are stuck doing what the entire group does. It can be limiting.
The groups may be too large.
The guide can end up being terrible.
It turns out to be not what you expected.
Cruise Prep Tip: The most important tip when planning an independent shore excursion is to make sure you are back on time before the ship is scheduled to leave. 

Don't be a pier runner. The captain and staff will repeat over and over the time you should be back on the ship as you disembark for your day in port.

If you come running down the pier past the scheduled time the ship is supposed to take off, they will leave you behind. So, make sure to plan to be back near the port at least an hour ahead. 
Read more: Helpful Tips for Booking Shore Excursions Independently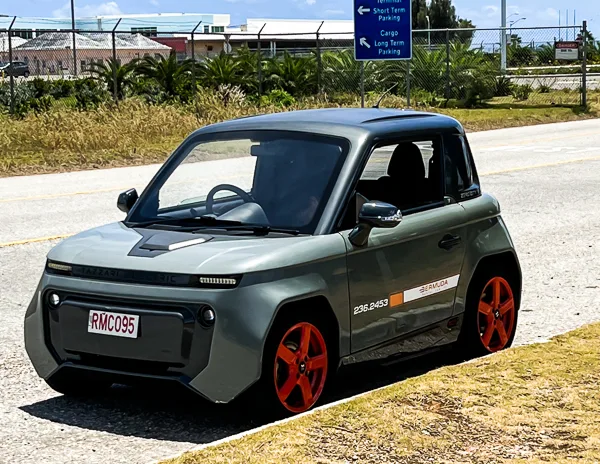 Rent a Vehicle at the Port
Renting a local vehicle and sometimes even a golf cart is one of our favorite ways to explore the port.
It's cheap, efficient, and gives you the freedom to do what you want within the timeframe given. Granted, you have to consider the length of time you're at the port, how easy it is to rent a car and pick it up, and what your plans are for the day.
We love it when we get to be our own tour guide and leave the touristy areas. In advance, we will research and pin spots to save on a Google map.
Take Advantage Local transportation
Taxis
Sometimes you can negotiate a rate for a tour around the island or city. Local taxi drivers sometimes know the best spots. By the same token, be careful, as they can lead you astray. You must do your research ahead of time and check what may be the standard rates.
Buses, Trains & Ferries
These are great options, and it all depends on the port. You have to research and make sure these options are available. In the Caribbean, local buses may be more common.
If you're in Europe, see what the closest train station is and what cities you can visit nearby – we did this in Cannes, France, and visited Nice for the day.
Some ports have ferry options to get to either another part of an island or another island nearby. In Naples, Italy, we took the ferry to Capri for the day.
Research is key.
Need some inspiration on what to do at the cruise ports? Maybe you'll find a similar cruise excursion with your ship. See some of our following cruise itineraries:
9. Prepare for a Cruise by Saving Cash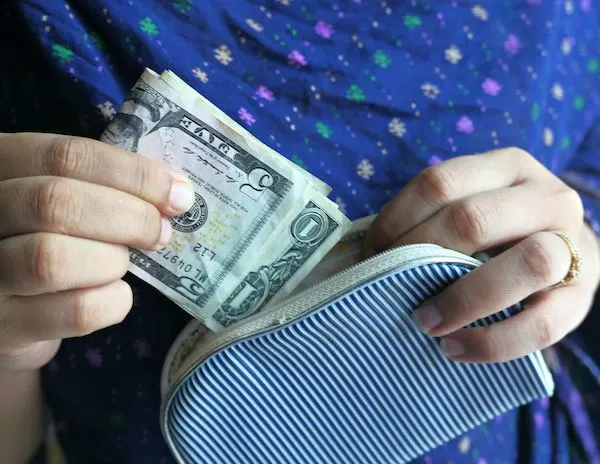 What Will You Need Money on a Cruise For?
Everything on the cruise ship is paid for using your key card linked to your credit card. You will only need cash for extra tips, at the casino, and at the cruise ports.
It is possible to provide a cash deposit against your incidentals that will be linked to your key card/cruise ship ID card. The cruise line will still ask for a credit card on file in case you go over the cash deposit.
We don't recommend using a debit card but note that they place a $300 hold at a time if you use it.
The smartest thing to do is to use your credit for everything to accumulate as many travel points or cash-back rewards as possible.
You'll Need Cash For:
When on a cruise, you'll find that you'll need a smaller denomination of cash for cruise tipping and other reasons listed below. We suggest you save cash early on, so you're not scrambling to find an ATM on embarkation day.
An ATM can be found in the Casino. Use at your own risk, and note that there will be a high service fee.
Your cruise starts when you hand your luggage to a porter at port check-in. Tip $3-5 per luggage.
Single dollars will come in handy. Show extra love to the people serving you day in and out. Tip as you see fit; it's a personal choice.
Tip your guides at the end of shore excursions.
Purchases off the ship like food, souvenirs, and street vendors.
Gambling. Cash on hand is your best option. You have the option to charge it to your cabin but be prepared for an additional fee to be added.
Currency exchange may be necessary. Where are you traveling to? Travel within the Caribbean, Mexico, and other surroundings around the USA, accept and ask for US Dollars. On our trip to the Mediterranean, we had to have euros for everything we did off the ship.
Read more: Creative Ways to Save Money to Travel
10. Have all Your Documents Ready & Printed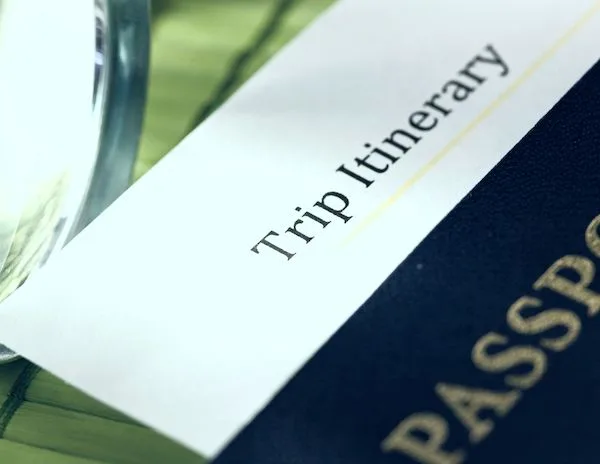 Print Documents and Luggage Tags
How to prepare for your cruise? Print your documents and luggage tags.
Cruise lines make it easy for us, and everything is available online through their website portal and mobile phone app. At least 30 days before embarkation, you can sign in to your account on their site and fill out your passenger information for check-in.
You will receive an email when your documents and luggage tags are ready. Print them out to bring with you on your trip to have them as a backup – we can't rely on technology. Save them as a PDF on your phone, just in case.
Download the cruise line's mobile phone app before embarking on the cruise ship. Sign in, and depending on the cruise line, you'll also have access to your check-in documents.
Attach the luggage tags on the morning of embarkation. You can either staple the tags to your luggage handle or buy a set of these cruise luggage tag holders.
Some cruise lines may mail luggage tags, a luxury cruise lines don't do anymore. Don't expect it.
11. Possible Testing or Proof of Vaccine
Mandatory testing and proof of vaccine are no longer required for most cruise itineraries. However, some port destinations require the cruise line to adhere to their local rules.
Depending on the cruise line and itinerary, you will either be required to be vaccinated for COVID-19 and-or take a PCR or Antigen test. Check with your cruise line regarding their guidelines around the Big B and follow their instructions.
If you do require testing, here are some tips:
Most cruise lines require either a PCR or an Antigen test 48 hours before boarding (verify with your cruise line)
Book your appointment no more than 72 hours before boarding.
Or order in advance at-home doctor observed Antigen tests at eMed or Optum. Note that these tests require a doctor to observe you taking the test over a video call. It's easy to use, and the results are emailed in 15 minutes.
Do NOT forget to bring a copy of proof of vaccination and your negative test.
The cruise line's medical staff may also test you before boarding the ship on embarkation day.
There is a possibility that some ports may require a covid test before deboarding the ship.
Some destinations may require submission and approval of travel authorizations before boarding the ship.
Influential Travel and Cruise Quotes to Inspire You
Whether you dream of a tropical cruise ship vacation in the Caribbean Islands or an adventure exploring European travel destinations, these words of wisdom will set the tone for your perfect getaway. So sit back, relax, and let these quotes inspire your next great escape.
Share the tips & love on Pinterest: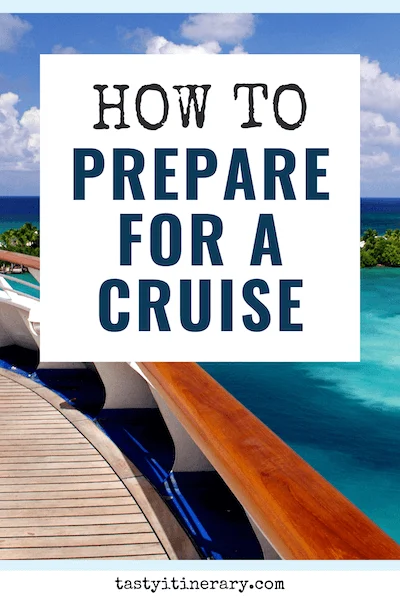 Quick Cruise Planning Guide
Where to book a cruise?
We like to shop around before booking by going directly to the cruise line and checking out the deals on GoToSea, CruiseDirect.com, Costco Travel, and Cruise Compete. Ultimately, the best advice is to find a travel agent you can trust to help you book a cruise.
Hotels for pre-cruise and post-cruise stays
We always use Booking.com or Hotels.com to book international accommodations and Expedia or Hotels.com for US accommodations. Airbnb or Vrbo for vacation rentals.
Can I book my own shore excursions?
Yes, you'll save money booking your own excursions and not with the cruise ship. We like to use Viator or WithLocals. Don't forget to read up on our tips for booking.
Car Rentals
We like to rent a car at cruise ports and for the freedom to explore on our own when the destination makes sense. We also sometimes rent cars during our pre-cruise stay or on embarkation day.
Should I book cruise insurance?
Yes! Cruise insurance is essential. We always book with a third party rather than the cruise line. Compare pricing on Insuremytrip.com.
Packing for a Cruise? Don't miss our essential cruise packing list.
Meet Kathy Ava, a food, travel, and cruise writer based in Los Angeles/Pasadena, and the owner and main writer of Tasty Itinerary. With over 20 years of experience planning trips and logistics at her full-time job and for herself, she's become a pro at crafting unforgettable tasty itineraries. She's always on the hunt for delicious, fun travel destinations and cruise itineraries. She firmly believes that life is short and we must make the most of it, so always say yes to dessert.