Site Resources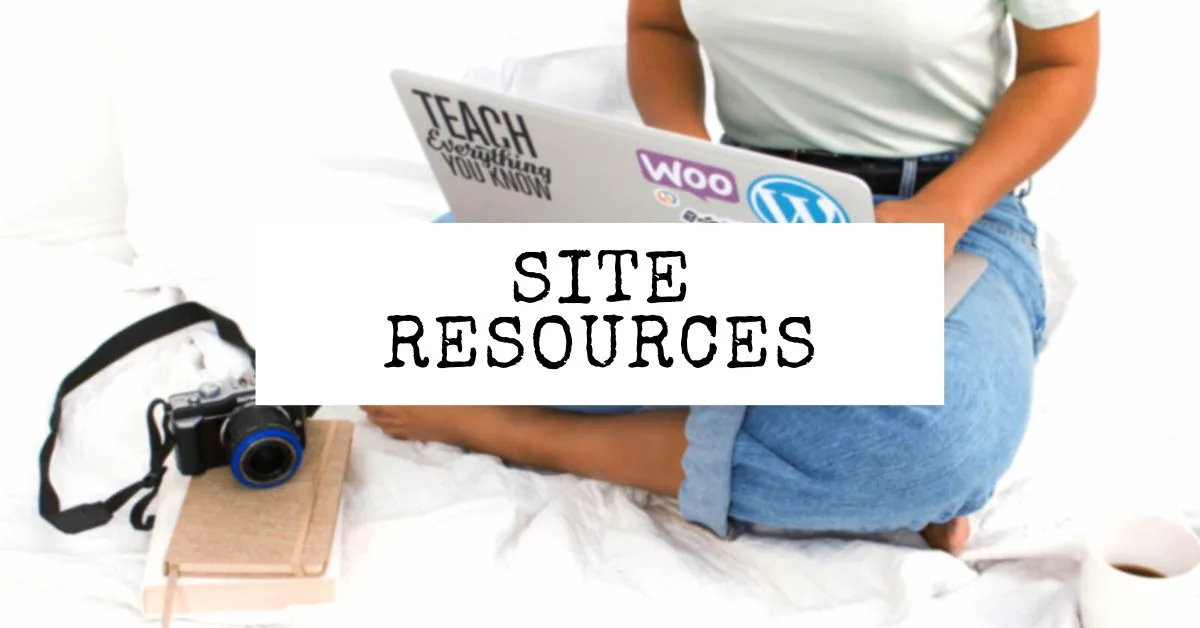 This post may contain affiliate links, which means we'll receive a commission if you purchase through our links at no extra cost to you. Please read full disclosure for more information. We appreciate your support!
Resources & Tools Used to Build Tasty Itinerary
Hosting Options
Agathon
Tasty Itinerary is currently using Agathon's hosting service. They provide high-quality, high-speed service that helps the site run smoothly. And their customer service is the best I've encountered.
Site Ground
Tasty Itinerary was hosted by Siteground for a couple of years. If you want an intermediate hosting service that fits a budget with great customer service, Siteground is a good option. Siteground's customer service chat option is a lifesaver.
Bluehost
Blue Host offers a 1-click WordPress installation. It is cost-effective and easy to use. Their hosting is great for beginner bloggers who just want to get started without spending too much. I was with them for 3 years and switched once my contract was up, but I recommend not signing up for more than a year or two. You'll want to upgrade to faster hosting.
Theme
Trellis by Mediavine
Currently, this site is using the Trellis by Mediavine theme. If you're looking for a straightforward theme that focuses primarily on page speed, Trellis by Mediavine is one of the best.
Legally Protect Your Blog
A Self Guru Legal Bundle
Did you know it's illegal not to have a Privacy Policy and Disclaimer on your blog? Fortunately, Amira from A Self Guru, a lawyer, a blogger, and a business coach, offers a Legal Bundle with a Privacy Policy, Disclaimer, and Terms and Conditions bundle template at an affordable price. 
As a newbie blogger looking to expand your blog, investing in the proper tools is essential, and this legal bundle is necessary.
Social Media Tools
The Tasty Pins plugin assists with optimizing images for SEO and Pinterest. I highly recommend using Tasty Pins if you plan to share Pinterest images with your posts.
Another alternative to Tasty Pins is the Mediavine Grow plugin. If you're on Mediavine, you will be instructed to use Grow.
Seo Tools
Key Search Tool
Keysearch Tool is an SEO keyword research tool that is an absolute must when researching SEO for blog content.
SEO Courses
Anyone can start a blog. Learning how to blog and understanding SEO is a whole other ball game. You can't just write to write, or nobody will ever see it. You have to learn how to write to rank on Google.
Stupid Simple SEO
If you want to dive deep into SEO, check out Stupid Simple SEO. As a beginning blogger, your head will be spinning. However, this course will teach you how to compete with other bloggers in your niche.
SEO Blog Post Training
Aisha's course SEO Blog Post Training is one I found long after learning all about SEO and taking my site to the next level. However, I purchased it and took it anyways to support someone who constantly gives valuable and inspirational information on her social media channels.
This SEO course is practical and straightforward. Great for beginner bloggers or even bloggers that have been around for a while and are still trying to figure out the whole SEO thing.
Photography & Design
Adobe Lightroom
All photos are edited in Adobe Lightroom. It's $9.99 monthly for the Adobe Creative Cloud Photography Plan, which includes Lightroom, Photoshop, and full access to Adobe Creative Cloud Express.  
Canva
All my Pinterest pins are created using Canva. This online app is easy and free, although the Pro account is worth the extra design elements.
Affiliate Marketing