How to save money to travel? What are the steps you need to take? And, what are some creative ways to save money to travel?
One of the biggest obstacles to planning a vacation is money. But it doesn't have to be. With the right know-how and creative planning, you can save money to travel.
We used to think it was impossible. Stuck in the merry-go-round and rat race of paying bills and just the necessities of day-to-day life. How can we possibly save money for travel?
It seemed so out of reach when we were younger. Our priorities are also off, focusing on spending too much money on new cars, shoes, and other material objects. But now we're older and wiser, our focus has changed, and we have learned a few things about how to save money for travel.
Saving money to travel is going to look different for everyone. But some simple steps can help anyone save money to travel.
It's all about setting goals and creating a plan that works for you. You also have to get creative with saving money and find ways to bring you closer to your travel goals.
Sometimes that means cutting back on Starbucks to learning to travel hack and maximize travel reward points with credit cards.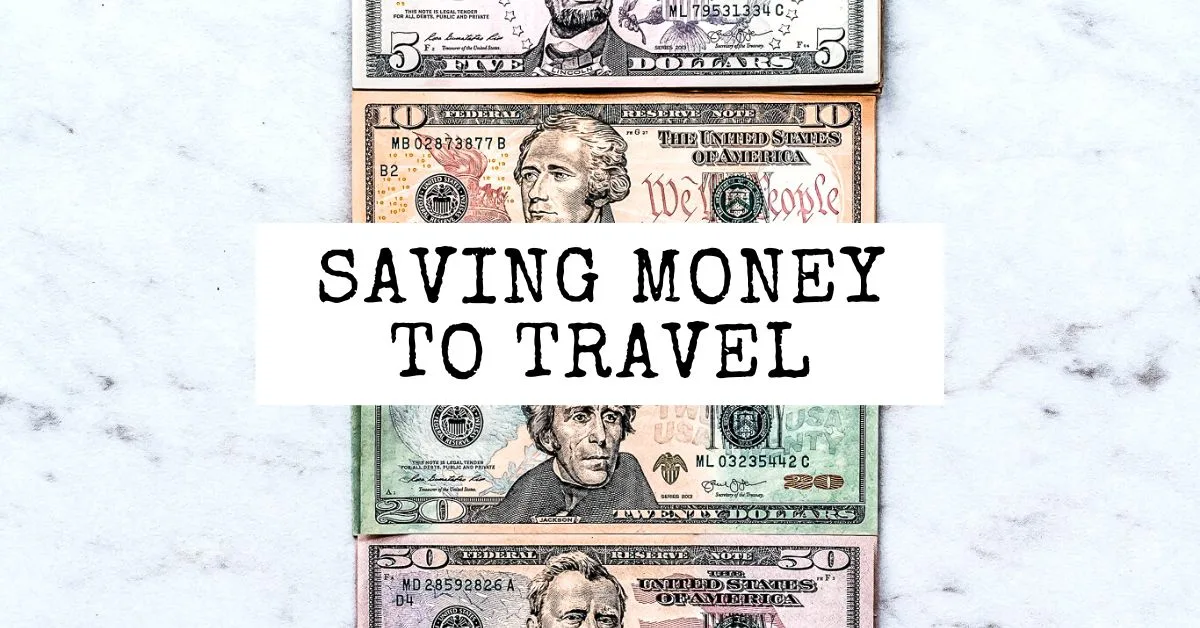 This post may contain affiliate links, which means we'll receive a commission if you purchase through our links at no extra cost to you. Please read full disclosure for more information. We appreciate your support!
If travel is important to you and you're ready to start ticking off dream destinations from your bucket list, we will go into a few key steps you can take on how to save money to travel.
In this article, you'll find how to save money for travel and creative ways to save money to travel.
Please note: Tasty Itinerary is not a financial advisor. This article is purely informational and should not be used as financial advice.
5 Principal Steps on How to Save Money to Travel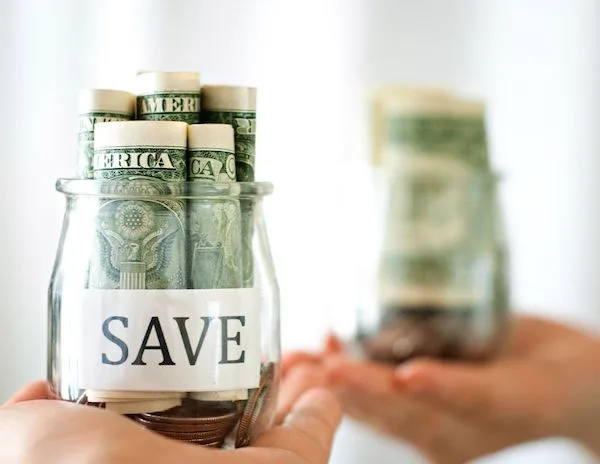 With these key steps, you can learn how to save money for travel and make it a reality.
You may have to make a few sacrifices, but once you start to see your savings build up, you take that vacation, and you will feel the rewards.
1. Set a Goal
The first step in how to save money for travel is to set a goal. Where do you want to travel to? How much do you need to book this vacation?
You'll need to do some light research. Check how much flights, accommodations, food, and entertainment may cost at your dream destination.
We suggest starting small or looking into an all-inclusive for low-budget travel.
These vacations can be cost-effective:
All-inclusive resorts in the Caribbean are usually cheaper than traveling to, let's say, Europe.
Cruise vacations are mostly all-inclusive and take you to several destinations within a short itinerary.
Camping or road trips can save you a lot of money.
Hostels are a great way to save money when you travel and if you're young.
Staycations are a great alternative when you don't have a lot of cash to spare. You can book a hotel within driving distance from your hometown and enjoy the much-needed time away.
How much money should you save before traveling?
This looks different for everyone. You have to consider the destination, the kind of traveler you are, the timeframe, and how much cash you can spare from your budget. Trips can be planned on a low budget or as luxurious as you want them to be.
Read more travel tips: How to Plan a Cruise Vacation
2. Create a Travel Budget
Creating a budget should be done in tandem with setting a goal. Once you know how much your vacation will cost, you'll want to create a budget for how much money you should save each month. Not having a budget is one of the top travel mistakes you can make when planning your next trip.
First, you want to keep track of your monthly spending. You'll want to list all your expenses, how much you make monthly, and how much is going out. This will give you an idea of how much you can save each month.
You'll also want to ensure you're living within your means. Don't spend money on non-essentials; save it for your dream destination.
Some people have had success with the 50-30-20 rule of saving. You can check if this is something you can strive for.
Create a budget and stick to it. You can create one with the help of a financial advisor, or there are plenty of free tools online that can help you track your income and expenses.
What is the 50-30-20 rule?
The 50-30-20 Rule is a simple approach to budgeting. It works like this, 50% of your income should go towards living expenses, 30% should go towards your "wants" (like travel), and the last 20% should be saved for future goals or expenses.
Tip: Open a Travel Savings Account

Once you have a budget set, it's time to create a plan on how much you will save each month. We suggest opening a travel savings account and transferring money each month.

You should also set up auto-pay on your savings account with the bank, so it is deducted automatically and doesn't give you a chance to spend it.
3. Cut Costs
This may involve you doing some creative cost-cutting.
You have to weigh your priorities. The roof over our heads is important, but you want to dig deeper and consider how to save that extra money each month.
What is unnecessary?
Maybe that means going out to eat once a week instead of three times a week. Look for the bigger expenses that you can cut back on. Maybe you don't need cable TV, or you can get a cheaper internet package.
It's all about how much you value travel and how far you will go to save money.
You can even ask for a raise or a promotion if you feel you deserve it. And whatever that additional percentage is, add it to your travel savings account.
4. Maximize Credit Card Points and Reward Programs
Saving money to travel isn't always about cutting costs and budgeting. It's also about how you can maximize other forms of earnings.
This may include taking advantage of credit card points and rewards programs. This is a great way to save for flights, hotels, and other travel expenses.
You can use travel credit cards responsibly to rack up points to book free travel. Most people don't realize they are leaving money on the table using their debit cards to pay for everything. There are so many courses and websites out there that teach you how to use travel credit cards correctly.
You can also take advantage of loyalty programs, where you get points for staying at specific hotels or using specific airlines. These points can add up, and you can save a lot of money by using them.
We have booked many free flights and hotels with credit card points. On our most recent trip to Italy, our flights and food were the only things we paid out of pocket. Points covered all our accommodations and tours.
We have an upcoming cruise leaving from Seattle, where we paid for our Hyatt hotel with points.
Later in the year, we booked a trip to Europe, and the flights were paid for via points.
All the points were accumulated by regular everyday credit card spending and reward programs. It is possible, it is not a myth, and we recommend looking into it.
5. Find the Best Deals
How to save money to travel? Do your research and find the best deals!
How can I reduce my travel costs?
Part of budgeting and cutting costs is finding the best deals and discounts so you can save money to book your vacation faster and save for the next one.
The internet is an amazing tool for finding the best deals. Numerous travel resources can help you find the best deals, such as Google Flights, Skyscanner, Booking.com, Hotels.com, CruiseCompete, and Expedia.
It pays off to take the time to do your research and compare prices. You can save a good chunk of money to use towards either more experiences on your vacation or put towards your next vacation.
Creative Ways to Save Money For Travel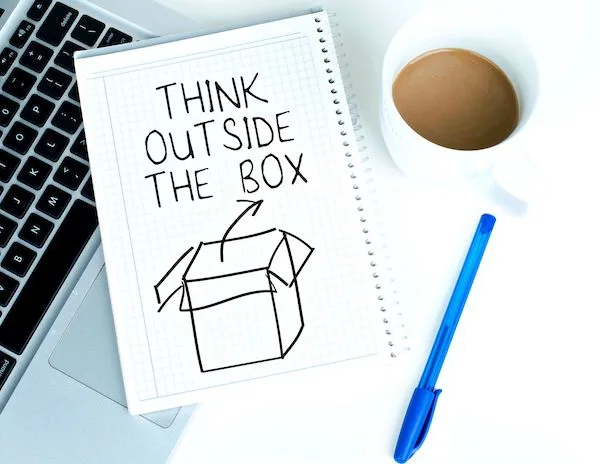 Now that you've learned some key steps, what are creative ways to save money to travel? We recommend thinking outside the box, getting creative, and seeing how to add money to your travel savings.
Set Up Direct Deposit into Savings or Vacation Club Account
As mentioned, you want to set up direct deposit into a savings or vacation club account. You want to keep this separate from your regular savings account.
Then once you have a travel savings account, you can automatically set a direct deposit from your checking. Choose an amount that you won't miss from your monthly budget. An amount that will help you reach your vacation goals and fits your budget.
Watch the account grow.
What is a vacation club savings account? A vacation club account differs from a regular savings account. It is an account in which you can make deposits but cannot withdraw from the account until a disbursement date; sometimes, that is a year later.
You should always check the terms with your bank.
The best part of either option is that the money is safe and will be accruing interest.
Set Aside Your Tax Return Refund
When we get a tax return refund, we either pay off debt, if we have any, and if we don't, we use it towards travel.
If you can get a tax return refund and have no debt, use it for travel. You can either book your trip immediately, add the money to your travel savings account, or do both.
A tax return can easily pay for flights, a cruise for two, or an all-inclusive resort.
Travel Savings Jar
Cha-ching! Another money-saving tip…
Start saving up your extra change! You have no idea how much change can add up quickly. We once cashed in our travel savings jar and left on vacation with an extra $500.
More recently, this has become more difficult, and the savings aren't as much as they used to be because we pay for everything we can on our travel credit cards.
However, setting up a piggy bank, a jar, or a glass jug, is a fun way to save for travel. It does add up with time. Eventually, you'll have enough to change to turn into dollars to use as extra play money you can take on vacation.
Sell Odds and Ends Around Your Home
Look around you. One of the creative ways to save money to travel is probably sitting right next you. We bet you'll find a few things collecting dust that no longer serve their purpose or you no longer want.
At least once a year, we look around our house, garage, and wherever we keep things to see what we can eliminate. There is always the odd piece of furniture. The electronic device we bought and stopped using still works great. The piece of art we never hung.
You can hold a garage sale and make some money. If you don't have time to set up the sale, post it on eBay, Facebook Marketplace, Offer Up, Poshmark, and many other sites to sell these 2nd hand items.
Earn extra money! Then stock it as part of your travel funds.
Save Money From Your Grocery Budget
How to save money to travel? Instead of spending $100 on groceries, push only to spend $80 and save the extra $20 for travel.
Another idea is if and when you use a debit card at the grocery store to pay, you can withdraw an extra $20 for your travel fund.
It all adds up.
Cut Back on Lunches and Dinners Out
You can save money to travel by eating out less. The cost of food has gone up, and it is expensive to eat out all the time.
Bring lunch to work. Prepare more dinners at home.
It adds up, and we don't even realize it.
If you live in a city like Los Angeles, as we do, you most likely spend $10-15 or more a day for lunch every day of your workweek. And then, $50-$100 at sit-down dinners, minimum.
This one is especially hard for us because we love to eat out and share what we eat on this site. However, sometimes as trips start getting closer, we start eating instant ramen and peanut butter and jelly at home to save some extra money. We would rather spend it on eating out on vacation.
Think of all the delicious foods you'll eat while on vacation. Wouldn't you rather save a week of eating out to book that food tour during your trip?
Start a Side Hustle
If you still need more money to travel, you can start a side hustle. There are several ways to make extra income in your spare time.
You could become an Uber or Lyft driver.
Become a delivery driver for Postmates, Uber Eats, or Grubhub.
You could do freelance writing, editing, web design, or social media management.
You can teach English online or tutor students.
Using websites like Rover and Trusted House Sitters, you can do pet sitting, dog walking, and house sitting.
You can become a virtual assistant.
The options to make money are endless. You have to work hard and dedicate yourself.
Travel Hacking With Credit Cards
We mentioned this earlier and how using credit cards to pay for daily expenses can help you save money to travel. You can turn your everyday expenses into points to book almost free travel.
Before we get further into travel hacking with credit cards, we want to make sure you fully understand that: YOU MUST PAY OFF YOUR FULL STATEMENT BALANCE EVERY SINGLE MONTH ON THE DUE DATE FOR THIS TO WORK.
Here's how it basically works:
If you have a good credit score, apply for a travel rewards credit card to reward you with points for each dollar spent.
Use the credit card to pay for all your everyday expenses, such as gas, groceries, and utilities. Some cards offer you bonus points on categories such as travel or restaurants.
Pay off the statement balance every month without fail. You don't want to accrue interest or debt. Bonus: This will only help your credit score, too.
What to watch out for! If it's a brand-new card, you probably have a sign-up bonus, but you must reach a minimum spend within a certain amount of time. Keep an eye on that minimum spend and deadline. The sign-up bonus usually is enough to pay for a roundtrip flight.
You'll earn points for flights, hotels, cars, or even cruises in return.
Beginner travel credit cards to look into:
Chase Sapphire Preferred or Reserve (we love our Reserve)
Capital One Venture X
Bilt Mastercard (you can pay your rent with this one)
American Express Gold
Tip: Every month these credit cards have certain discount offers for certain brands and stores, including travel offers. They come and go, but it's great to keep an eye on these discounts.

For example, American Express once had a Norwegian Cruise Line discount one month which was spend $1000 dollars and they'll give you $250 back. So we added the offer to our credit card and then we paid $1000 on a NCL cruise balance we have booked with our Amex and we got a credit of $250 back to our credit card statement. That was a $250 discount on our cruise.
We are not credit card point experts, as we are still learning how to maximize our points, but we have booked a lot of free travel with the points we've earned.
However, check out these sites to get started on how to save money to travel with credit cards. They dive deeper into travel hacking, and a couple even has free courses for beginners, YouTube videos, and podcasts that teach you step-by-step how to best travel hack with credit cards and maximize your points.
Credit Card Points Resources:
Share the tips & love on Pinterest: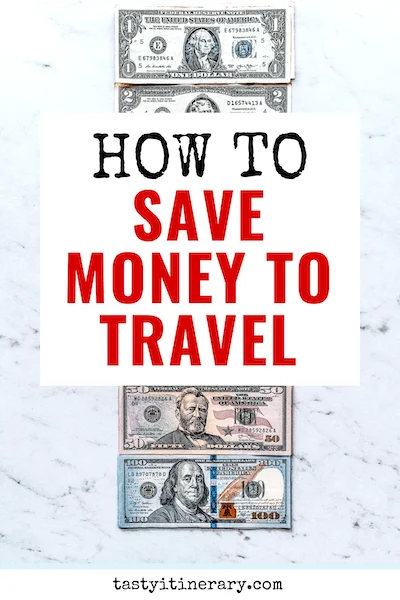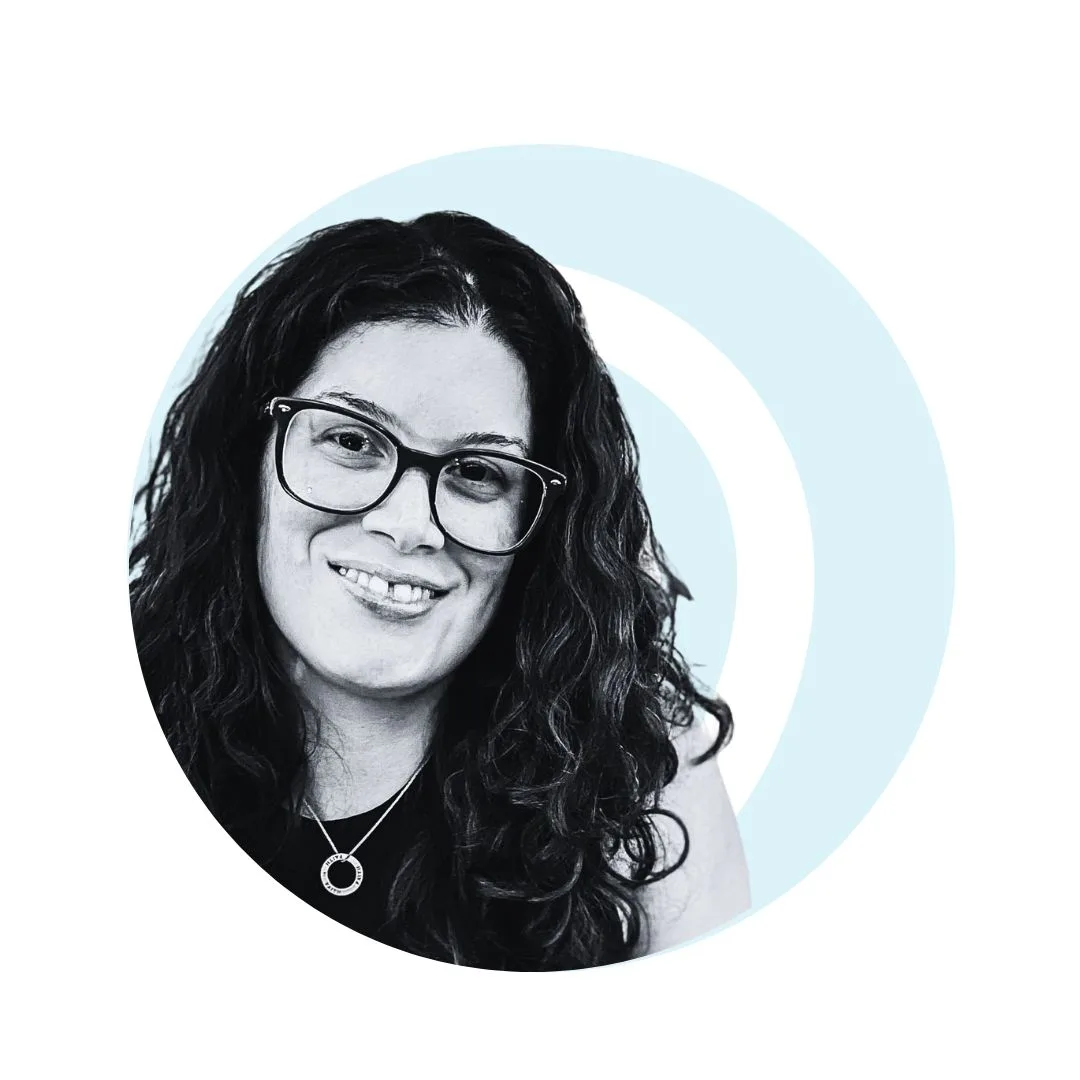 Meet Kathy Ava – a food, travel, and cruise writer based in Los Angeles/Pasadena. With over 20 years of experience planning trips and logistics at her full-time job and for herself, she's become a pro at crafting unforgettable travel itineraries. She's always looking for delicious, fun cruise itineraries and travel destinations and is slightly obsessed with Italy. Her passion and curiosity for travel started in childhood on her yearly and sometimes bi-yearly trips to PR. She firmly believes that life is short and we must make the most of it – so let's explore the world and make some incredible memories.