Are you planning a trip and wondering what travel essentials to bring? Check out this travel essentials list of 30 items you should pack in your carry-on backpack! A printable travel essentials list is included below.
No matter your travel destination, there are certain travel necessities you should always pack in your carry-on backpack.
A pen.
Tissues.
Lip Balm.
I can't leave home without these must-have travel items. They help me survive long flights.
As I get older, not having certain travel essentials makes for an uncomfortable flight, especially if traveling abroad.
Compression socks are now at the top of our travel essentials list for our next international flight. The last time I left them, my feet were swollen throughout our two weeks in Italy. No fun.
This travel essentials list includes 30 items to make your travels more comfortable, safe, and enjoyable. It should be part of your vacation packing list.
So what should you pack in your carry-on bag?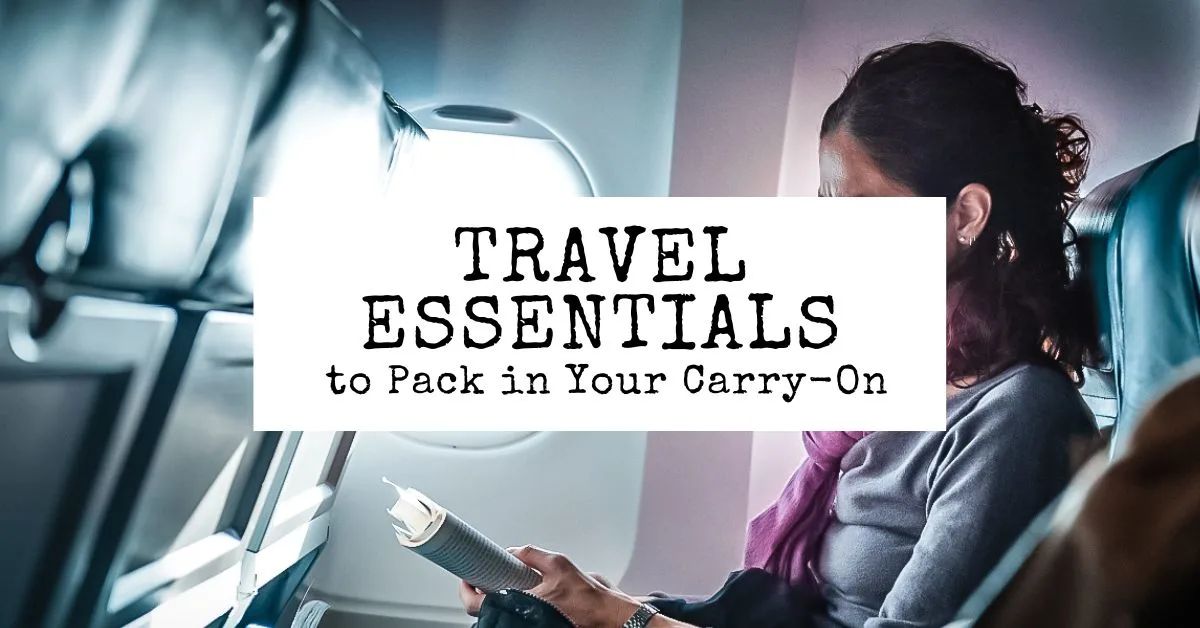 This post may contain affiliate links, which means we'll receive a commission if you purchase through our links at no extra cost to you. Please read full disclosure for more information. We appreciate your support!
This article provides a comprehensive travel essentials list of everything you need to pack in your carry-on backpack. This travel essentials list is perfect for first-time travelers and experienced globetrotters, as we always look for the best things to carry on.
To make packing your carry-on bag easier, we've included a printable travel packing checklist at the end of this article. Print out the travel checklist as a packing guide for your next trip.
What carry-on backpack or bag should you take?
First, let's chat about the carry-on bag… or backpack…
There are a few different carry-on options. You can travel with a:
Rolling carry-on
Duffle bag
Backpack
The type of travel backpack or bag you take is completely up to you and your travel style.
We prefer carrying a backpack as a personal item and then a rolling carry-on suitcase when not checking luggage in.
It's easier to walk around airports and cities with a backpack. Of course, the backpack must have a sleeve so we can slip it over the luggage handle.
Recently, we purchased the Brevitē camera bag – The Jumper. We chose this backpack because we can customize it to fit my DSLR. It also has a lovely feature where I can easily slip the camera in and out of the backpack. Our MacBook Pro also fits in a separate sleeve inside the backpack.
What we love most about this camera bag is that it transforms into a regular backpack when we are not bringing the DSLR. Since we will mostly use it to travel, the DSLR will come with us. It's one of the main reasons we purchased it.
We needed a camera bag/backpack that made sense to us. In the future, perhaps we will find something else that will be better suited for our travel needs.
Travel Essentials List for Your Carry-on Backpack
What are the things you should pack in your backpack? You should always carry your passport, wallet, and other travel documents.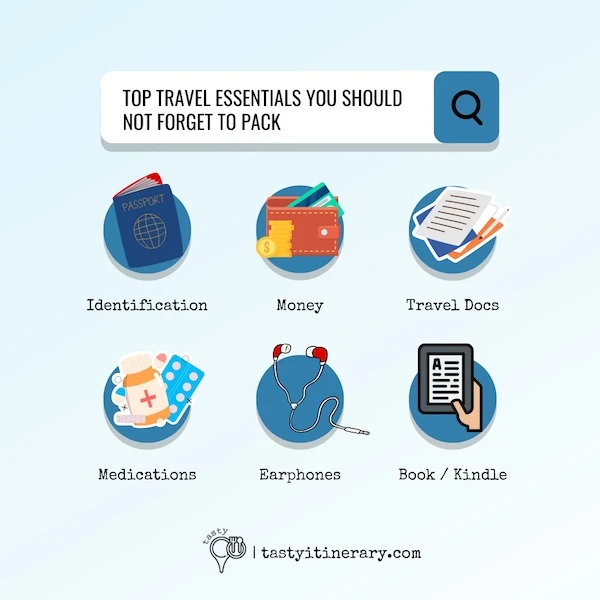 Below is our travel essentials list of 30 items you should always have in your carry-on backpack. They'll make everything from easy travel days to long-haul flights more comfortable.
Documents
1. Pack Your Passport & Official Government ID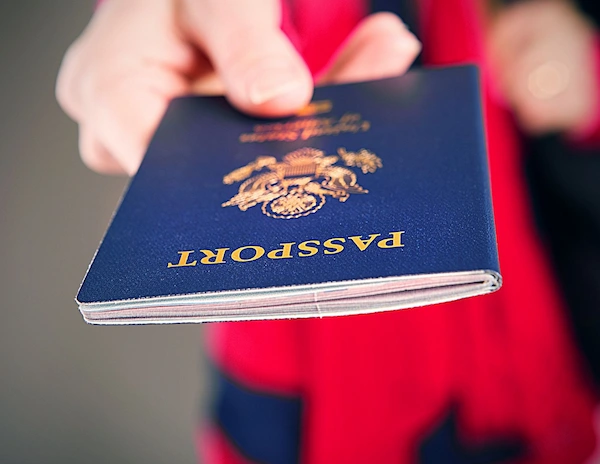 This travel essential is a no-brainer. You need your passport to travel internationally and some form of government-issued ID when traveling domestically. Keep these items in an easily accessible but safe place in your carry-on bag.
Consider your passport your golden ticket.
Pro tip: Make photocopies or scan your passport and email them yourself. If you lose your passport while traveling, you have a digital copy to reference.
Also, make sure it's not expired. If it's a year from expiring, we suggest renewing it ASAP. Do not wait to renew it. We recently waited three months for passport renewal. It is taking quite a bit of time these days, so it is best not to wait.
Read More: Common Travel Mistakes To Avoid
2. Have All Tavel Documents Printed
In our digital age, it seems old-school and wasteful to have to print out all your documents, but it's a must. Do not leave home without a copy of your travel arrangements.
You never know when you have to pull them out. And you can't always rely on technology. It's better to be safe than sorry.
Flights
Hotel Reservations
Cruise documents
Car Rental Reservations
Tour Confirmations
Travel Insurance
Copy of your vaccine card
Save now to come back to read later!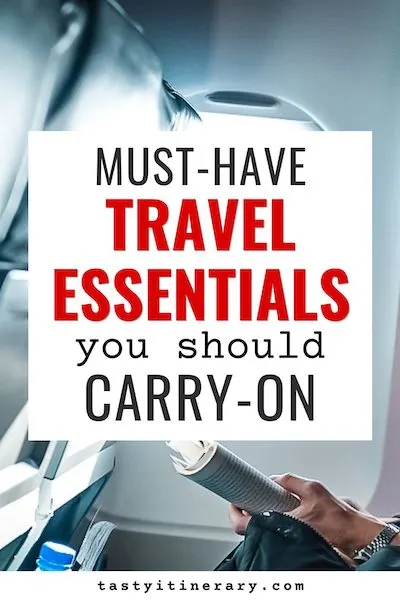 3. CDC Vaccination Card
Proof of vaccination is being required less and less. Some destinations still require you to submit or show your vaccination card upon entry. Do not leave home without your vaccination card. Put this at the top of your travel essentials list and keep it with your passport.
You can purchase a passport holder and vaccine holder, or you can keep your vaccination card should keep it safe in a clear slip.
4. A Pen!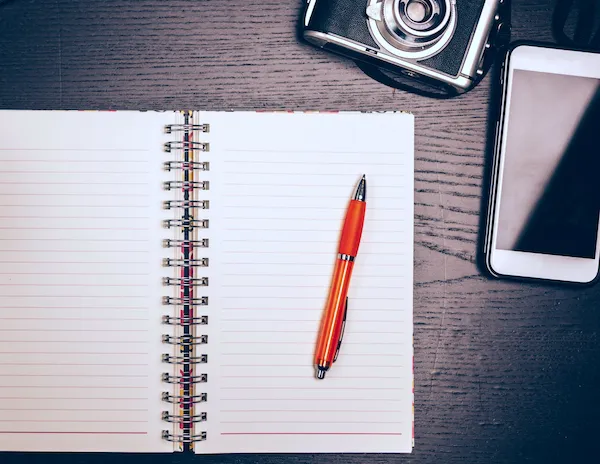 This is one travel essential people forget about, but a pen is handy for travel documents and filling out forms.
You might not think you need it because most things are digital these days, but you never know when you'll need to jot something down or fill out a form that doesn't have the option to do it digitally.
Besides, with all the germs going around, best to carry your own.
Get beach-ready with this packing list! Whether you're heading on a day trip to the beach or taking a beach vacation, this beach packing list comes in handy every time. Don't miss packing any of these items. Printable included!
Finances
5. Wallet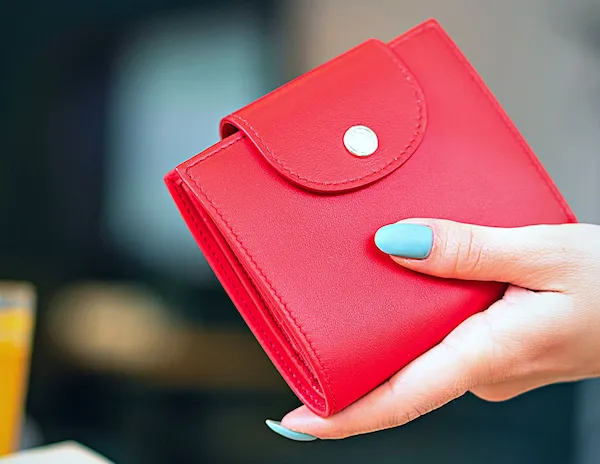 How many times have you heard the story of someone leaving their wallet at home?
Many times! The horror. You could miss your flight this way.
Your wallet probably holds your driver's license, credit card, money, and other essential items you need when traveling.
It's easy to forget to transfer it to a carry-on bag. So this is why we are here to remind you not to forget your wallet.
Tip: If you're going abroad and worried about safety (pickpocketing...etc), you may want to invest in a money belt or a money pouch for under your clothes.
6. Money | Foreign Currency
Don't leave your home without some cash. Depending on where you travel to, not everyone takes credit cards. Believe me, we love paying for everything with a credit card because we get to rack up those travel points. That cash is important for gratuities and anyone who doesn't take a credit card.
And if you're traveling abroad, try to order foreign currency with your bank before you leave the country. The exchange rates at international airports are a scam. Save yourself some time and money.
If you forget to get cash, you can always withdraw from an ATM at a reputable bank. Look for large banks with ATMs inside the bank. You will get the best exchange rate this way, too.
– Don't Miss: How to Save Money to Travel –
Toiletries, Health & Medications
7. Extra Masks
Bring extra masks with you for the plane and during your travels. Some destinations are more relaxed with masks than others, but it's up to you and how comfortable you feel wearing one.
And there are international flights that are still requiring them.
8. Bring Disinfectant Wipes & Hand Sanitizer
Hand sanitizer and disinfectant wipes are a must, especially during these times. You will want to wipe down your tray table or armrest on the plane or at the airport.
And let's not forget about those nasty airplane bathrooms. Yuck. Hand sanitizer is also key when soap and water aren't available.
9. Medication | Vitamins
If you take any medications or vitamins daily, pack them in your carry-on and keep them close to you. Having some travel essential meds on hand is also great, like Advil, Tylenol, Immodium, and Zyrtec.
We always recommend taking some extra vitamin C or some Airborne. It never hurts to keep your immune system high.
10. Lip balm
We can't forget the lip balm! You'll want to moisturize your lips because the air in the plane dries you out.
11. Hand lotion
We don't know about you, but our hands get incredibly dry when we travel. The recycled air on the plane dries us out and makes our hands feel rough and stiff.
So always travel with a small tube of hand lotion to keep your hands feeling smooth and moisturized. But remember, it has to be 3oz or less.
12. Disposable Travel Toothbrush or Listerine Strips
The small disposable travel toothbrushes and Listerine strips are great for quick freshening up after long flights where we've been eating and sleeping. It's nice to give your mouth a quick brush or pop in one of these strips to freshen up that breath and taste.
13. Eyeglass Cleaning Cloth
This is for anyone that wears glasses! You know that cleaning cloth for our glasses is essential everyday. We can easily forget to pack it, so it's a must on this travel essentials list.
Nobody likes to look through smudged and dirty glasses. And we can never carry enough of these because we lose them. Make sure to carry a couple.
14. Tissues
Never know when you need a tissue. The carry-on packs in your local pharmacy's travel section are perfect.
Sometimes, we'll take a wad of tissues from our tissue box at home and put them inside a zip-lock bag.
Travel & Airplane Comforts
15. Travel Pillow
Let's chat about travel pillows. We'd say this is an essential travel item if your flight is any more than 3 hours or you're flying on a redeye.
There are many options, and it will probably take a few different tries to figure out exactly which pillow is right for you.
Because I can't sleep on planes, I can't exactly offer the best sound advice here. However, hubby uses his regular travel pillow and sleeps like a baby. I use a small rectangle pillow because I'm not too fond of the neck pillow, but it is a pain to pack.
A cruise vacation is a perfect way to relax and escape from the everyday grind. But before you set sail, be sure to pack these essentials that will help make your cruise even more enjoyable. These items include everything from sun protection essentials to must-have medications. So don't forget to add them to your cruise packing list.
16. Shawl, Scarf, or Travel Blanket
A shawl or a travel blanket is on our travel essentials list for a long flight. Unless you're flight premium economy or first class, expect not to get a travel blanket or pillow. Some airlines will still provide them on international flights. It's still best to be ready with your own.
You can bring a travel blanket, or you can also bring one of your favorite shawls that you reuse throughout your travels. You can easily roll it up and stuff it into your carry-on backpack.
A travel scarf and shawl, also known as a pashmina, has many purposes. You can roll it up and use it as a pillow. You can use it around your neck. You can cover your head with it. You can use it as a blanket.
17. Eye Mask
An eye mask is key for getting some sleep on long flights. These eye masks block out the light in the cabin and are comfortable so that it doesn't put any pressure on your eyes.
You want an eye mask that is adjustable so you can get the perfect fit. We purchased the ones above in a two-pack, which have been used multiple times.
It has been a game-changer for us, especially since one of us recently took many red-eye flights to New York.
18. Airplane Foot Rest
Sitting in economy class? This airplane footrest is an easy hack to help elevate your feet and give you a better reclining position. It hangs over your tray table, and you insert your feet into the hammock.
Supposedly it helps with swelling and soreness and also helps you sleep. We have purchased it for our upcoming travels to Italy and will report back.
This also works best for people shorter in height.
19. Compression Socks
Compression socks are so important! You should consider wearing compression socks regardless of age or length of the flight.
Compression socks help keep the blood flowing in your legs and feet from swelling and help prevent blood clots.
20. Collapsible Watter Bottle
It's essential to stay hydrated, especially when you're traveling. Since they don't allow you to bring water bottles through security, having a collapsible water bottle ready is great. Most international airports have water stations you can fill the water bottles.
Tip: Fill your water bottle up before you board the flight. 
The collapsible water bottle is also easy to store and great to have during your travels.
21. Easy Snacks
Always pack snacks. With the post-chaos after 2020, you have no idea what's open at airports and if you'll be fed on the plane.
Bring packaged and sealed items like protein bars, nuts, and freeze-dried fruits.
22. Bring a Book to read
Bring a book and/or make sure you have books downloaded to your Kindle or Kindle App.
If you use a Kindle, download your book selection before losing Wi-Fi. Also, charge the device before leaving your house.
Audiobooks are also a great alternative!
Try Audible Premium Plus and Get Up to Two Free Audiobooks
Technology
23. Mobile Phone
Speaking of the digital age we are living in, we can't leave home without our mobile phones. Without one, we shouldn't travel to another city, state, or country. Your mobile phone is one of the top travel essentials.
You'll need your mobile phone throughout the entire vacation. Assuming you have a fancy smartphone, it probably is your go-to camera. You probably use the internet for travel research, google maps, and more. These days, a mobile phone is a mini-laptop.
24. Get a data plan!
While we are on the subject of phones… This is not exactly a carry-on, but it's part of your phone, and in my humble opinion, it's a travel essential. Make sure you have a data plan that covers you wherever you travel.
Don't rely on unreliable free Wi-Fi or free map apps that work when it feels like it. I understand we want to save money by not paying for data plans – that used to be us- but there are options. You don't want to regret it later.
Especially when the gate agent asks you to fill out a form online from your phone, in the present times that we are living in, the chances of this happening are high.
There are options now for data:
Get a temporary international data plan with your cellphone provider... ask them what they have available. We are with T-mobile, and our monthly international plan includes unlimited data in over 200 countries.
You can purchase a local sim card with unlimited data when you arrive in the country you're visiting.
Set up an e-Sim option before you fly and arrive in your destination. Note: Your phone must have the capability to use e-Sims.
You can also invest in a Wifi hot spot.
Now, if you're looking to disconnect while you travel, good for you completely!
While we are at it, we suggest signing up for a VPN to keep your data safe and ensure that certain sites aren't blocked when visiting another country. We use Surfshark VPN: click here for more info.
25. Bring a Set of Headphones
You'll want to bring your own to use on the plane, whether they are noise-canceling headphones or your favorite earbuds. For short flights, you may get away without needing them, but for long-haul flights, they are necessary. The ones they hand out on the plane are not great or comfortable.
Most planes have a regular audio jack and do not have Bluetooth capability. So if you're headphones are wireless, they will not work with the flight's entertainment system. We do have a solution for this.
You can either bring a pair of headphones with an old audio jack plugin or bring along a wireless transmitter. The wireless transmitter can be plugged into the audio jack, allowing you to use your Bluetooth headphones.
26. Necessary Chargers and Adapters
Do not forget to pack the necessary chargers and adapters for your electronics. Also, any international adapters you may need. This is one travel essential often forgotten, and we spend money buying new ones. That money does add up quickly.
You will probably need to pack the following:
We pack all of these chargers and cables in a travel case. It makes slipping into a backpack or carry-on luggage easier and more compact.
27. Backup charger
A backup charger is one of the best things on this travel essentials list. You should carry a backup charger during all your travels. You never know when you'll need it.
It can be small enough to fit in your purse or a small backpack.
28. Laptop or Tablet
A tablet may be all you need to travel, which is awesome. It's lighter and easier to carry. But sometimes, you may need to work on a laptop or have it to transfer your photos to an external hard drive.
Either way, you should always pack your electronics in a carry-on bag. Do not check in valuable items like this.
29. External Hardrive
As you take photos and videos with your camera, you may want to transfer them to an external drive. You should always keep the external hard drive safe in your carry-on. For us, this is a travel essential.
It's also great to back up those photos to a cloud photo storage like SmugMug.
30. Camera
Some of us travel just with our smartphones, the camera we always have available. If you plan to bring any other cameras, you want to pack those in your carry-on. These are items you do not want to check in with your luggage.
We travel with our Sony A7iii full-frame mirrorless camera and a GoPro.
What to Pack in Your Travel Backpack?
Packing for your next trip? Check out this comprehensive travel essentials list that will make it easy to bring everything you need with you in your travel carry-on backpack.
Materials
You'll need a backpack or carry-on bag
95% of everything in the list below
Instructions
Pack these items on the list to pack in your carry-on:
Documents
1. Passport
2. Vaccine Card
3. Printed Travel Documents
4. Pen
Finances
5. Wallet
6. Cash / Foreign Currency
Toiletries, Health & Medications
7. Extra Masks
8. Disinfectant Wipes & Hand Sanitizers
9. Medication & Vitamins
10. Lip Balm
11. Hand Lotion
12. Disposable Travel Tooth Brush or Listerine Strips
13. Eyeglass Cleaning Cloth
14. Tissues

Travel & Airplane Comforts

15. Travel Pillow
16. Travel Blank or Shawl
17. Eye Mask
18. Airplane Foot Rest
19. Compression Socks
20. Collapsible Water Bottle
21. Easy Snacks
22. Bring a Book to Read

Technology
23. Mobile Phone
24. Data Plan
25. Headphones
26. Charging Cables & Adapters
27. Backup Charger
28. Laptop or Tablet
29. External Hardrive
30. Cameras
We hope this list helps you pack your carry-on for traveling. As always, we welcome any additional travel tips or suggestions from our readers.
What are some of the travel essentials that you can't live without? Let us know in the comments below!
Share the tips & love on Pinterest: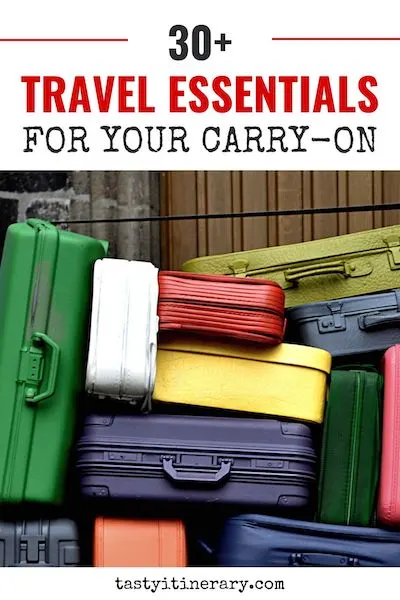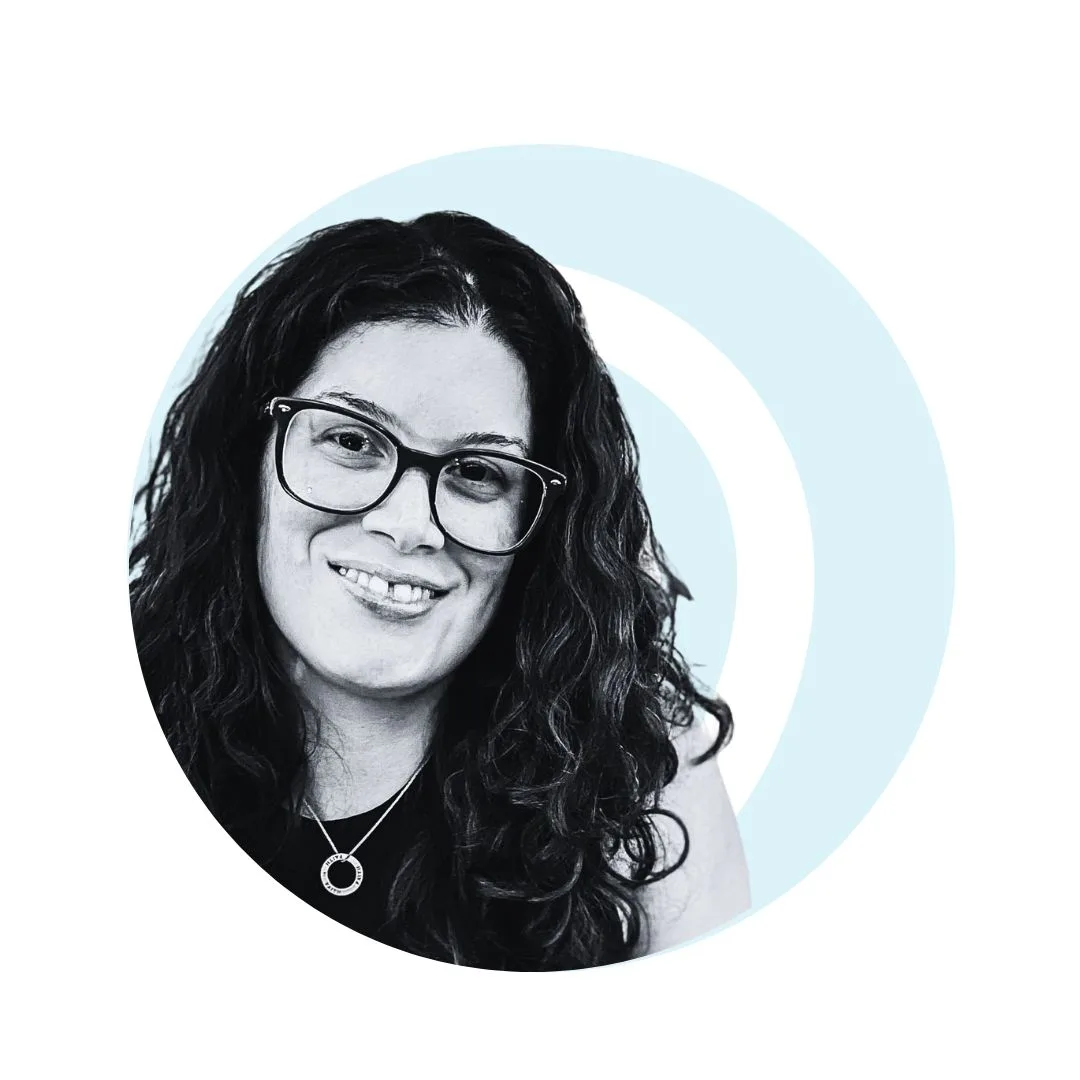 Meet Kathy Ava – a food, travel, and cruise writer based in Los Angeles/Pasadena. With over 20 years of experience planning trips and logistics at her full-time job and for herself, she's become a pro at crafting unforgettable travel itineraries. She's always looking for delicious, fun cruise itineraries and travel destinations and is slightly obsessed with Italy. Her passion and curiosity for travel started in childhood on her yearly and sometimes bi-yearly trips to PR. She firmly believes that life is short and we must make the most of it – so let's explore the world and make some incredible memories.