What kinds of vacations do most people take? What are the most popular types of vacations? What are the types of vacations you can take?
How you vacation and what type of trip you take is personal. We all travel differently and have different preferences when it comes to vacationing.
However, many people take some common types of vacations, like cruise vacations, beach vacations, and Disney vacations… to name a few.
There are countless types of trips that cater to different personalities and interests.
Ultimately, we can all agree that vacations, especially here in the United States, where we get limited vacation time, are a much-needed break from our daily routines. Whether you prefer to explore new places, relax on the beach, or try new activities, taking a vacation is a great way to recharge and rejuvenate.
Knowing the various trip types you can take will help you make the best decision for your next escape. Or introduce you to a new way of traveling that suits your personality and interests better.
Or it could take you outside your comfort zone to have a transformative experience. Stepping outside of your comfort zone and trying new things can be scary, but it can also be incredibly rewarding, especially when traveling.
One of the main draws of travel is the opportunity to expand our horizons by immersing ourselves in new environments and cultures. This may be important to you when planning your vacation time.
Suppose you have been following us here on Tasty Itinerary. In that case, you may know already that we are fans of cruising, beach getaways, foodie trips, city breaks, and European adventures, but always open to other types of trips.
What is your favorite type of vacation to take? What is your idea of a perfect vacation?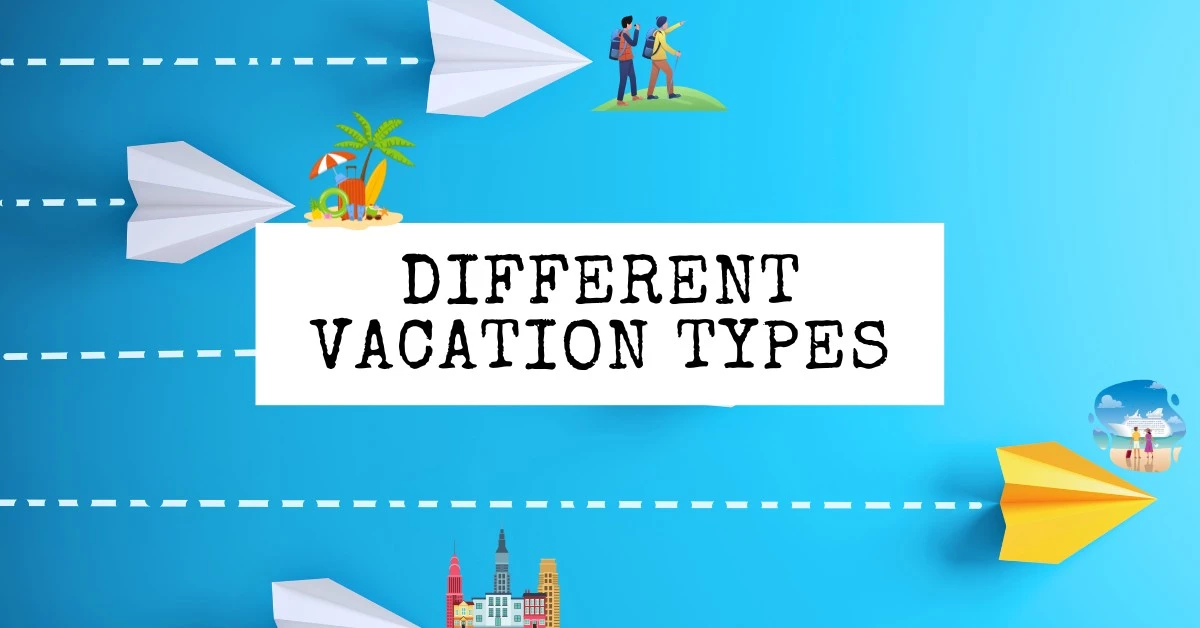 It was fun to assemble a list of trip types and explore all the available options. There is more to travel and vacationing than booking a week at a resort or taking that trip to Florida to visit Mickey Mouse – that's where everyone seemed to travel to when I was younger.
We hope these types of vacations on this list will inspire you and help you think outside the box for your next adventure.
And remember, the journey is just as important as the destination.
What are the Different Types of Vacations?
Here are some top types of trips that most people plan for vacation.
1. Beach Getaways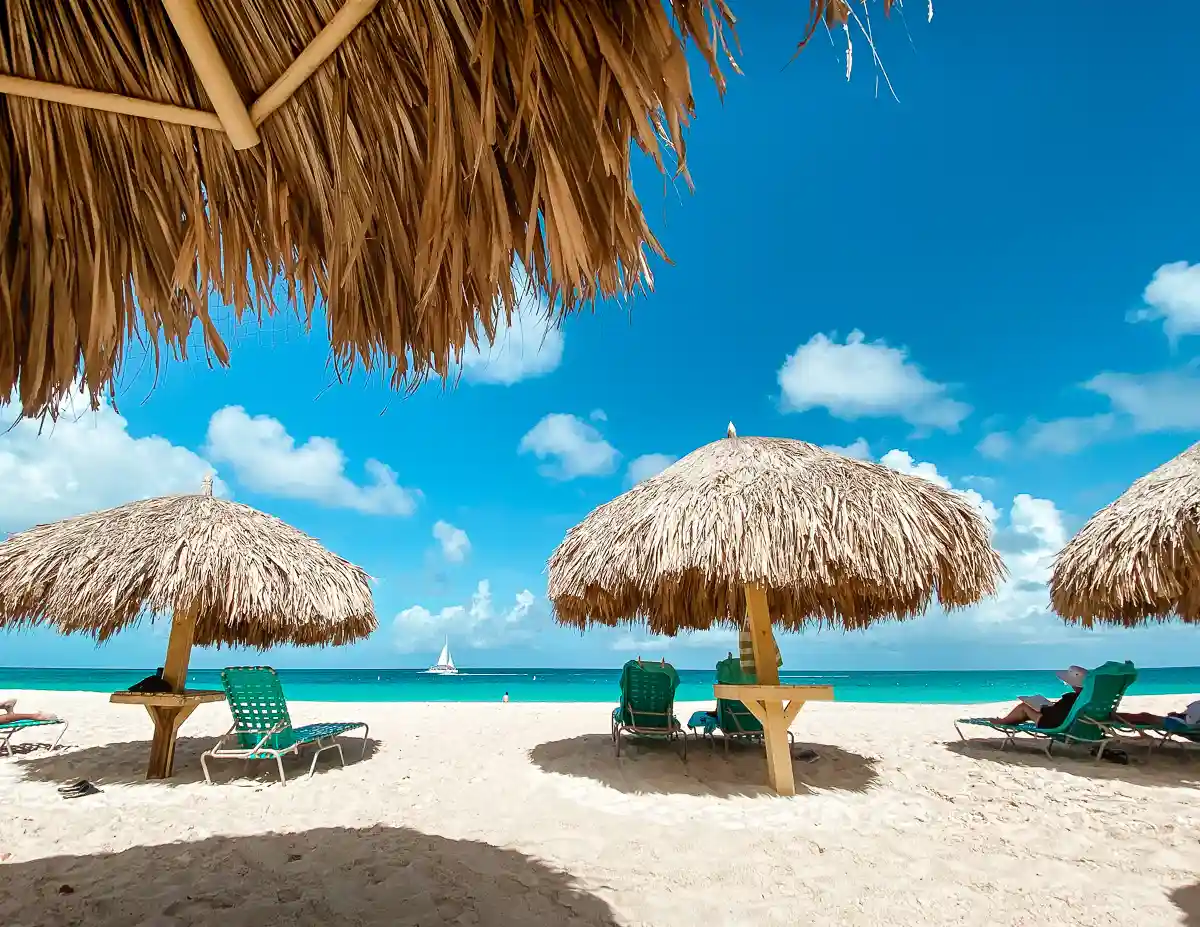 A beach vacation is one of the most popular types of vacation. It is a relaxing way to escape from real life and the perfect choice for those who can't get enough sun, sea, and sand.
We love beach vacations.
There is something so healing about being near the ocean.
The sound of the waves crashing against the shore, the salty sea air.
And the warm sand between your toes contributes to tranquility and relaxation.
You can lounge on the beach with a good book, swim, try water sports, or go scuba diving. A beach getaway is fun and also soothing for the soul. Whether on a solo trip or traveling as a couple, with family, or with friends, it's sometimes the ideal vacation.
Some popular destinations for beach vacations include Hawaii, the Caribbean, and Mexico. Many beach resorts offer all-inclusive packages, which can be a great way to save money and simplify your vacation planning.
One of our favorite beach vacations was when we stayed at the Hilton La Romana in the Dominican Republic and lounged most of the time by the beautiful beach.
Read more: Cruise vs. All-Inclusive Resorts
2. City Breaks
City breaks are the perfect type of trip for that quick getaway to a city you have always wanted to explore. If you visit cities near you, whether by car, train, or a short flight, you don't need to use all your vacation time to take a city break.
They can happen over a long weekend or during holiday days off, allowing you to maximize your PTO days and provide a break while waiting for your next big vacation.
Visiting a big city destination opens up a whole world of local culture where you can explore the architecture, museums, and historical landmarks that make each city unique.
You can also sample the local cuisine, a highlight of any city break. Try deep-dish pizza in Chicago, bagels in New York, or tapas in Barcelona.
One of the best things about a city break is the convenience. Most large cities have excellent public transportation, making getting around and seeing all the sights easy.
Some popular city break destinations include New York City, Los Angeles, Chicago, Boston, and, if you want to go abroad, Paris, London, and Barcelona.
3. Cruise Vacations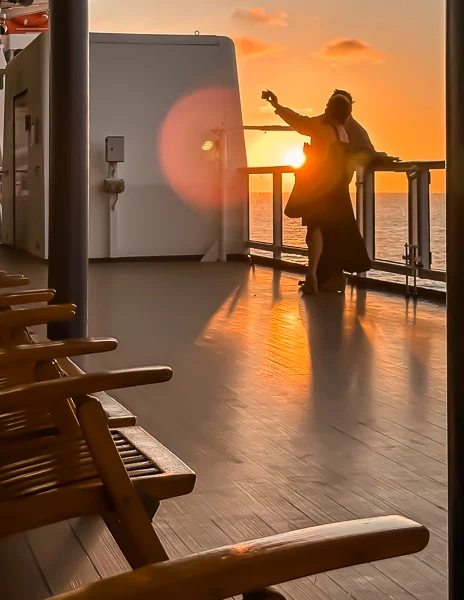 Want to visit multiple destinations without packing and unpacking? Cruise vacations can be the answer, but there are more reasons to cruise than not dragging your luggage from hotel to hotel.
At Tasty Itinerary, cruising is one of the top types of vacations that we love to take because it checks off many boxes.
√ Imagine waking up in the mornings and seeing that sunrise or a glimpse of that port destination from your balcony. It's a feeling like no other, and that's why we love the ocean and being surrounded by water.
√ When discovering new destinations, there's nothing like choosing interesting cruise itineraries. You can explore multiple places without the hassle of packing and unpacking.
√ One of the best things about cruising is the food included with your cruise fare. You can also enjoy delicious dishes and cuisines at an additional cost at their specialty restaurants.
√ The activities and entertainment on the ship are endless; you can choose what you like to participate in and what you don't. There's something for everyone, from kids to adults.
√ Cruising is a vacation that suits people of all ages, from families with young children to retirees looking for a relaxing getaway.
√ The convenience of having everything in one place is unbeatable. You don't need to worry about transportation, finding restaurants, or entertainment options. It's all right there on the ship.
√ Another great thing about cruising is that it's cost-effective. You can have a fantastic vacation even on a small budget.
We could go on and on. Of course, cruising has pros and cons, but it's a vacation everyone should try at least once.
Read more: How to Plan a Cruise Trip
4. Road Trip
Now and then, a road trip is the type of vacation that we need to break away from our daily routine and explore the world around us.
A road trip is a type of trip that offers a sense of freedom and adventure. You get in the car and go wherever you like. It can be planned, or you can point at the map or throw a dart, be spontaneous, and explore. Either way, it is fun to vacation and explore new off-the-beaten places.
One of the best things about a road trip is the opportunity to see the sights and scenery along the way. From breathtaking mountain ranges to winding coastal roads, a road trip can take you through some of the most beautiful landscapes in the world.
Another great thing about a road trip is the flexibility it offers. You can change your itinerary anytime, take detours, and explore places you hadn't planned to visit. This makes it an excellent option for those who like to travel spontaneously and don't want to be tied to a strict schedule.
When traveling with family, friends, or a significant other, a road trip can create memories that will last a lifetime. You can share the driving, take turns choosing the music, and enjoy each other's company as you explore new places together.
You can plan a road trip to somewhere near home, or there are many popular road trips worldwide that you can plan for a more extended vacation.
In the US, we have popular road trips like Route 66 from Chicago to Santa Monica, California, or the Pacific Coast Highway from San Francisco to San Diego.
In Australia, there is the Great Ocean Road along the coast of Victoria and iconic landmarks like the Twelve Apostles.
In Europe, the Romantic Road in Germany starts in Würzburg, ends in Füssen, and takes you through some of the most beautiful parts of Bavaria.
No matter where you go on your road trip, endless possibilities exist.
5. Hiking Trips
Hiking trips are a type of vacation you can plan that offers a unique way to explore the glory of mother nature. It's another way to connect with nature on a deeper level and experience the beauty of our planet firsthand.
While we are not avid hikers, we appreciate the incredible benefits of hiking trips. Not only do they provide a great workout and a chance to get some fresh air and exercise, but they also allow you to disconnect from the stresses of daily life and immerse yourself in the natural world.
Hiking is a great way to explore inaccessible areas by car or other modes of transportation. Along the way, you'll also have the chance to discover hidden waterfalls, stunning vistas, and unique wildlife that you might not have seen otherwise.
You'll also have the opportunity to connect with other hikers and outdoor enthusiasts, sharing stories and tips.
Hiking trips can range from easy day hikes to multi-day treks through rugged terrain. Some popular hiking destinations include national parks like Yosemite and Zion and scenic trails like the Pacific Crest Trail.
Of course, hiking trips require some preparation and planning, including choosing the right gear, selecting the appropriate trail, and ensuring you have enough food and water. But with a bit of research and preparation, a hiking trip can be a truly unforgettable experience.
Need some inspiration? Fellow traveler friend ChrisMeGoodbye, an avid hiker, inspires us with her hiking adventures on social media. She also shares tips and guides.
6. Foodie Trips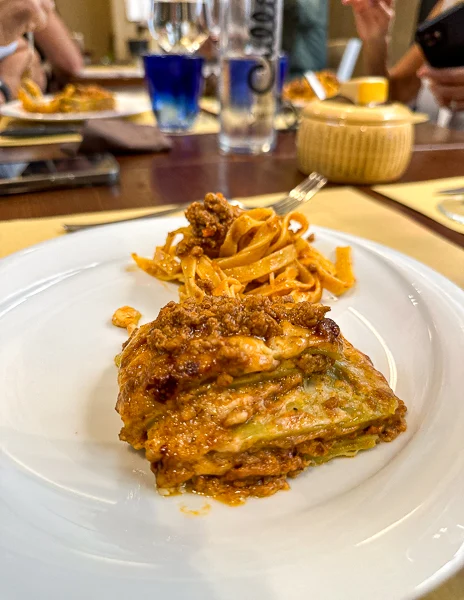 Did you plan a vacation based on food alone? A foodie trip is one of our favorite types of vacation here at Tasty Itinerary. Last year, we planned a trip to Bologna, Italy, to have some bolognese pasta straight from where it comes from.
However, anywhere you decide to take a trip, you will find a food culture ready to be explored and savored. Every destination has unique culinary traditions and flavors to discover.
For the food lover, a destination is not just a place to visit but a culinary adventure waiting to be explored. It's an opportunity to sample new flavors, indulge in local specialties, and learn about the history and culture behind each dish.
Foodie trips can take many forms, from guided food tours to self-guided culinary adventures. Some popular options include cooking classes, food festivals, and farm-to-table experiences that teach you about local ingredients and cooking techniques.
Of course, no foodie trip would be complete without many opportunities to indulge in delicious eats. You can start by grabbing a quick bite from a street food vendor or finding that mom-and-pop eatery hidden on a side street.
7. Camping
Camping is a popular trip type that many of us are familiar with, even if we've never been camping.
The best thing about camping nowadays is that it can be as rugged or luxurious as you want. You can pitch a tent with minimal gear and amenities, rent an RV or camper van, or book a glamping experience that allows you to enjoy the great outdoors with all the comforts of home.
Camping is another way to connect with nature and unplug, unwind, and immerse yourself in the great outdoors. It also offers an opportunity to try new activities like hiking, fishing, and kayaking.
Camping also requires preparation and planning to ensure a safe and enjoyable trip. You'll need to pack appropriate gear and clothing, choose a suitable campsite (you may need a permit), and be aware of any potential hazards or wildlife in the area.
Suppose you're looking to plan a popular camping destination. In that case, you can look into camping at Yellowstone National Park, Joshua Tree National Park, Yosemite National Park in California, Banff National Park in Canada, and even Kruger National Park in South Africa.
8. Educational
Educational trips exist, and they are a great way to combine travel with learning and personal growth. Work on learning something new and elevate your skills on something you love to do while on vacation in a destination far from home.
These educational trips range from language classes to cooking courses, photography workshops, and more.
Participating in an educational trip allows you to explore a destination with like-minded individuals there for similar reasons.
These trips can sometimes be cost-effective because the itineraries are coordinated within a group rate that will include some activities and food.
It is worth looking into local colleges that may offer these programs and even some private workshops and classes arranged by your favorite guides, teachers, and sometimes influencers. Some of my favorite photographers have small-group workshops abroad once or twice a year, which always looks fun.
9. Wellness and Spa Retreats
Wellness and spa retreats are an excellent choice for relaxing and rejuvenating. You can indulge in massages, yoga, and other wellness activities to help you unwind and find balance.
One of the main draws of wellness and spa retreats is the opportunity to indulge in massages, facials, and other spa treatments. And sometimes, we need to get pampered and get away from it all.
In addition to spa treatments, many wellness retreats offer yoga and meditation classes, which can help you reduce stress and improve your mental and emotional well-being. These classes are often held in serene and peaceful settings.
There are full-on spa resorts and wellness retreats to which you can plan a vacation and spend the entire week luxuriating in pampering and relaxation. Many of these resorts offer all-inclusive packages, including meals, spa treatments, and wellness activities, allowing you to immerse yourself in the experience fully.
You can also plan your own spa retreat on a cruise. Most mainstream cruise lines have luxury spas and cabins for relaxation and rejuvenation. Our friend books an Aqua Class Cabin on a Celebrity Cruise every year and spends the week enjoying the spa treatments and amenities. Doesn't that sound nice?
10. Adventure Trips
Generally speaking, travel is an adventure. When we mean an adventure trip, this is the type of vacation that is full of thrills and excitement, often involving physical activity and outdoor exploration.
Adventure trips can take many forms, from trekking in the mountains to water-rafting, skydiving, or ziplining through a rainforest. Some of these things are sometimes planned as activities as part of our travels. You can plan an entire trip revolving to do one or more of these adventures in specific destinations known for it.
Experience the thrill of white-water rafting in the rapids of the Colorado River.
Soar through the air on the world's longest zipline, the ZipRider, in Icy Straight Point in Alaska.
Embark on a challenging and unforgettable trek through the majestic Himalayan Mountains in Nepal.
Take a leap of faith and bungee jump from the Verzasca Dam in Switzerland, one of the highest bungee jumps in the world.
Experience the ultimate adrenaline rush with a skydiving adventure in Dubai.
Adventure travel is a great way to challenge yourself and have those out-of-body experiences, life-changing experiences that you can't get sitting at home.
11. Disney Vacations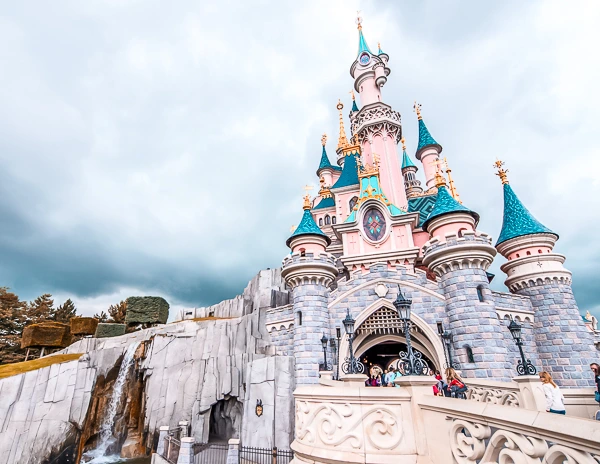 Of course, Disney Vacations is a type of vacation. As far as I can remember from childhood, a Disney Vacation has been the "it" vacation. To this day, vacationers still flock to Disney theme parks worldwide to experience the magic of Disney.
Disney parks are often called the "Happiest Place on Earth," for good reason. One of the main draws of Disney Vacations is the magical world of fantasy and imagination that you can immerse yourself in. There is a sense of wonder and excitement the moment you walk through the gates of Disney Park.
In addition to the parks, Disney vacations also offer a range of accommodations, dining options, and entertainment experiences. From themed hotels and restaurants to Broadway-style shows and parades, Disney always has something new and exciting going on. You can even eat your way through Disney.
For many travelers, planning a trip abroad can be overwhelming and stressful. That's why a Disney vacation can be a great alternative – it's a safe and contained environment where everything is designed to ensure you have the time of your life.
Disney is not just for kids – it's a destination that adults of all ages can enjoy. In fact, many adults find that Disney vacations are just as enjoyable and entertaining as they were when they were children. That's part of the Disney Magic.
Nowadays, you have many choices in where to take a Disney Vacation, each unique in its own way. You can stay in the US or experience a new culture abroad.
Tip: Use an authorized Disney Vacation Planner. It doesn't cost you extra, and they can guide you, book your reservations and organize your trip to fit your budget and needs.
12. A Staycation
The most accessible type of vacation and sometimes the most needed is the staycation. Even if you don't have a trip booked, a staycation should be the least you can do to use that PTO time and enjoy much-needed rest and relaxation.
Whether you're on a tight budget, don't have the time to travel, or want to avoid the stress of planning a trip, a staycation can be the perfect solution. You don't have to worry about flights, hotels, or transportation – you can stay at home or book a nearby hotel.
You can visit local museums, parks, and attractions, try new restaurants and cuisines, or relax and enjoy your surroundings.
A staycation can be as fun as taking a big trip. Sometimes we need that time off to get to know where we live or discover new things to do locally that we haven't had time to do.
After our first year in Los Angeles, our first week vacation week, we spent it getting to know the city we lived in even more and going on day trips from LA.
Trip Types: FAQS
What kinds of vacations do most people take?
Most people take traditional vacations, such as beach vacations, city breaks, Disney vacations, and trips to popular tourist destinations.
What is your idea of a perfect vacation?
The idea of a perfect vacation varies for everyone. However, we'd like to think that the perfect vacation allows you to relax and enjoy yourself with the right company and environment.
What is a short vacation vs long vacation?
A short vacation typically lasts a few days to a week, while a long vacation is two weeks or more. Short vacations are quick getaways, while long vacations involve more extensive travel and exploration. Long vacations offer a deeper immersion in a destination, while short vacations provide a refreshing break from daily life without requiring as much time or planning.
What is a typical vacation?
There is no one-size-fits-all answer to a typical vacation, as it can vary greatly depending on personal preferences. Ultimately, a typical vacation is about taking a break from the routine of daily life and experiencing something new and exciting.
Hope these types of vacation ideas helped guide you on the path down trip planning. In the meantime, don't miss these related trip-planning articles:
Share the tips & love on Pinterest: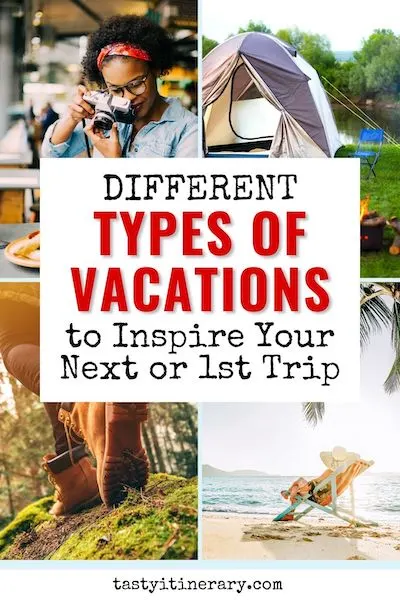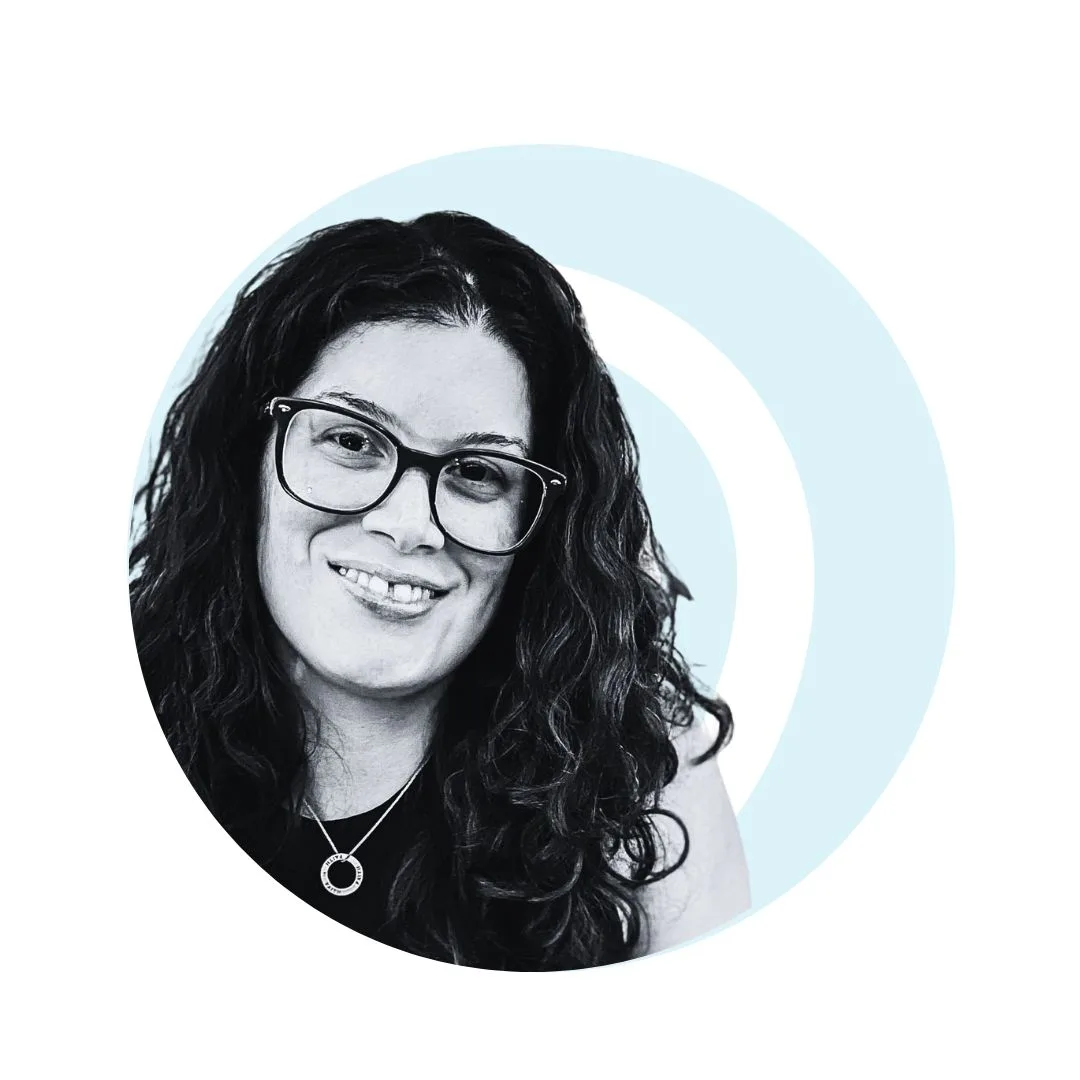 Meet Kathy Ava – a food, travel, and cruise writer based in Los Angeles/Pasadena. With over 20 years of experience planning trips and logistics at her full-time job and for herself, she's become a pro at crafting unforgettable travel itineraries. She's always looking for delicious, fun cruise itineraries and travel destinations and is slightly obsessed with Italy. Her passion and curiosity for travel started in childhood on her yearly and sometimes bi-yearly trips to PR. She firmly believes that life is short and we must make the most of it – so let's explore the world and make some incredible memories.