Planning to book a day trip or tour to Catalina Island in the Dominican Republic from your resort? This Isla Catalina tour is a Caribbean dream.
Where is Catalina Island in the Dominican Republic? Not to be confused with Catalina Island in California. This Isla Catalina is a small historic island off the southeast coast of the Dominican Republic.
Catalina Island is a popular tourist destination in the Dominican Republic.
At the present time, I call it "the most beautiful island in the Caribbean." It's a perfect day tour if you're staying in Punta Cana or Bayahibe. The private beach there is owned by Costa Cruises.
The water is Caribbean blue, the sand is white, and it's a great escape to another piece of paradise that the Dominican Republic offers. If you love to snorkel or dive, there is plenty of beauty to be found under the sea here.
We took a tour with Scuba Caribe during our week's vacation at the Hilton La Romana. It was one of our best days there. Absolutely, unforgettable.
My husband is still raving about the snorkeling there. I can't stop thinking about the water… the prettiest crystal blue water I've ever seen. Catalina Island definitely won a special place in our hearts.
This post may contain affiliate links, which means we'll receive a commission if you purchase through our links at no extra cost to you. Please read full disclosure for more information. We appreciate your support!
In this post, we'll share about our day and what to expect, so you can plan your unforgettable vacation day at Catalina Island in the Dominican Republic.
How do you get from Isla Catalina to the Dominican Republic?
You will want to arrange an excursion with your hotel or by booking with a tour agency. The best way to get to Catalina Island in the Dominican Republic is by boat.
What is the climate like at Catalina Island?
The climate is tropical with a dry season that runs from January through June and a hot humid season from July through December.
Catalina Island in the Dominican Republic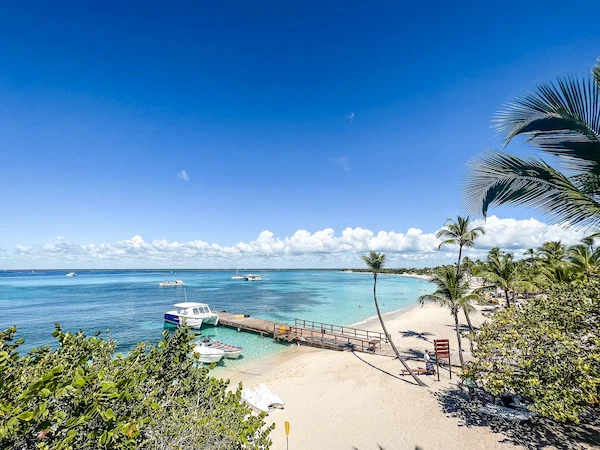 Booking an Isla Catalina tour
Scuba Caribe
We booked our tour via Scuba Caribe (not sponsored or affiliated). There are other tour agencies out there that do offer their own tours to the island. You may want to speak to the tour specialist at your hotel.
The Catalina Island Snorkeling tour we booked included: a boat ride to and from the island, snorkeling the coral reef, buffet lunch, snacks, and open bar.
Looking to scuba dive and enjoy Catalina Island in the Dominican Republic? Scuba Caribe also offers a similar tour with two dive sites. You'll go underwater to explore the Catalina Wall and the Aquarium Reef.
From start to finish, Scuba Caribe did a wonderful job. They focused on safety, yet made sure we had a fantastic time.
During our 1st spot at the coral reef, they made sure everyone got a chance to snorkel. Even those that had never snorkel got the chance.
The guides were so patient and held on to these non-swimmers with lifesavers. Of course, we were all wearing safety floats around our waists.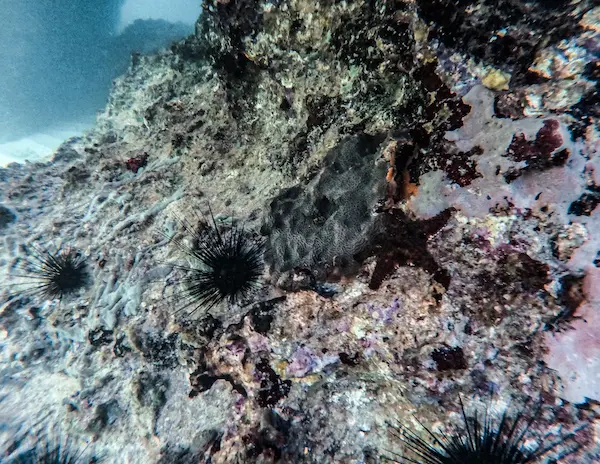 That coral reef was one of the most beautiful reefs I've been to yet. There were schools of tropical fish and colorful coral. I really had no idea that the Dominican Republic had such amazing snorkeling.
Isla Catalina tours are available year-round.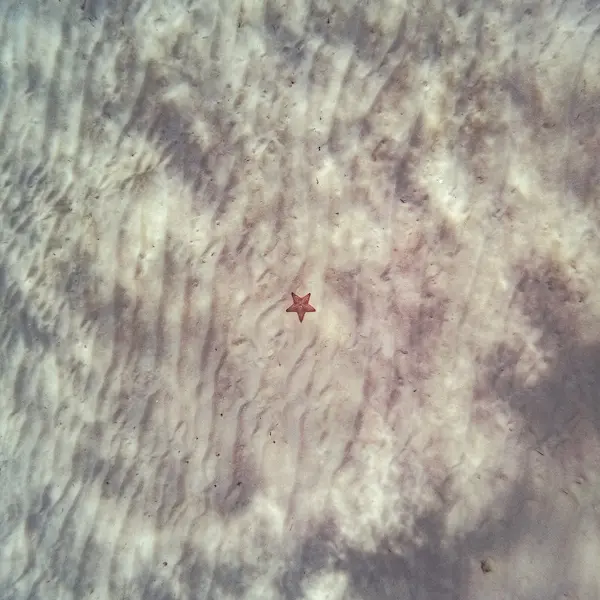 How long is the tour to Catalina Island?
It's a full-day tour that starts at 8 am from Bayahibe. You'll be back at your hotel for dinner by 5 pm.
Is the snorkel gear included?
Yes. Any tour operator you use should provide snorkel equipment. However, if you have your own that you are used to using, bring it with you.
Contact Scuba Caribe to book an Isla Catalina tour out of Bayahibe or Punta Cana.
Other Isla Catalina Tour Options to Consider:
Punta Cana: Full-Day Snorkeling Tour to Catalina Island [Book Tour]
La Romana: Catalina Island Full-Day Snorkeling Tour [Book Tour]
What to do in Catalina Island
Snorkel or dive
Swim and relax on the beach
Walk around
There isn't a ton to do in Isla Catalina besides enjoying this lovely piece of paradise. Beach time and relaxation may be the exact reason why you're on vacation in the Dominican Republic.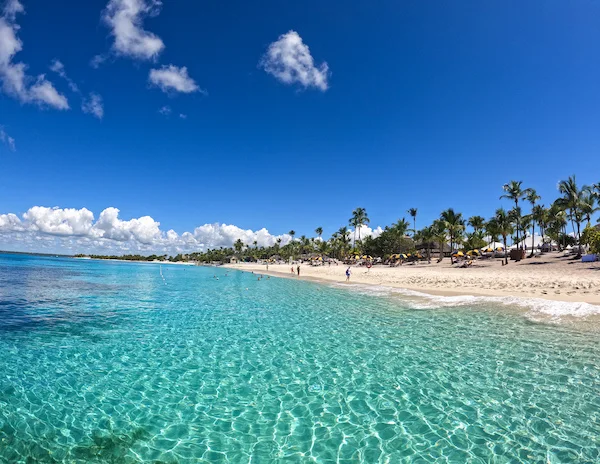 When you do finally arrive at Catalina Island in the Dominican Republic, you will be awestruck by its beauty. I sure was! Once you are done gawking, make sure you get the best beach seats on the beach.
As soon as the tour operator finishes giving you a quick summary of guidelines, seek out the assistants on the beach waiting to help you with beach chairs.
Note they are only allowed to handle the beach chairs. Find a spot under a palm tree and sit closer to the shore for the best view. Don't forget to tip the lovely gentlemen.
Take a nice swim in the warm and clear water of Playa Isla Catalina. The after is exactly how you see it in the photos.
Beach chairs are provided for on the beach and are part of your tour. When you arrive, have someone assist you in putting the beach chairs exactly where you'd like.
Relax on the beach with a drink in hand. Sink those toes in the soft white sand.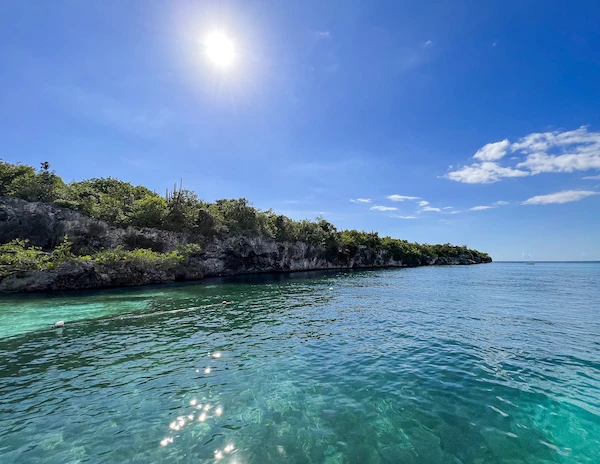 There is a designated area specifically for snorkeling by the cliff walls. When your snorkel guide is ready to snorkel or dive out by the rocky cliffs, head on out. Don't miss it if you love to snorkel. I stayed behind because I really wanted to enjoy the beach and had snorkeled at the 1st spot.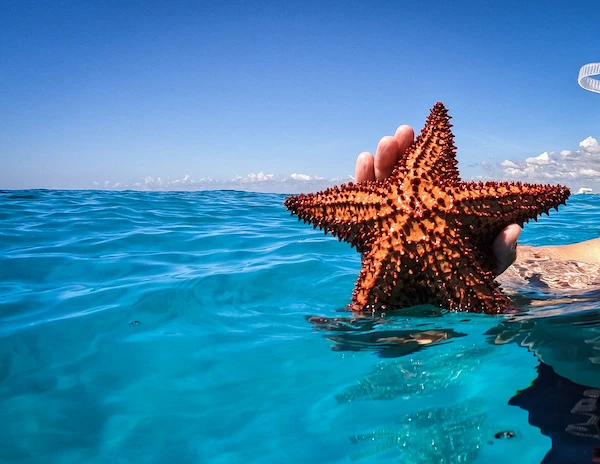 Hubby snorkeled almost our entire time and was in heaven. He saw stingrays, sea urchins, starfish, and all sorts of fish. After this tour, he was inspired to finally get his Scuba Certification with Scuba Caribe during our time in La Romana.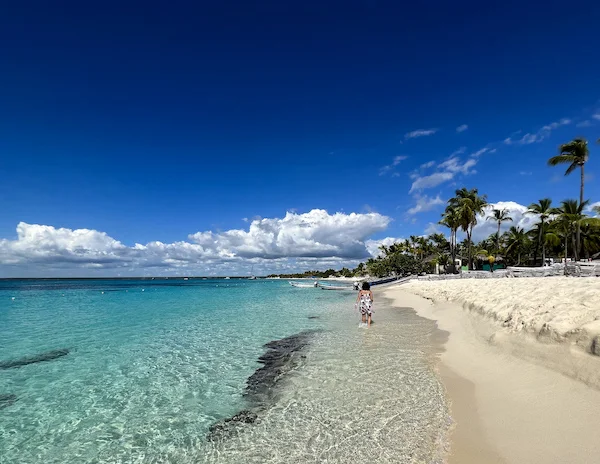 You can also take a nice walk down the shoreline. There are small trails above the cliffs that you can hike and explore. Warning, make sure to wear mosquito spray.
Fun fact: The highest elevation on the island is only 60 feet above sea level.
While you're at it, don't forget to take pictures. Have fun! You'll want proof of the time spent on this glorious island.
Restrooms are available on the island.
Lunch Buffet
The lunch provided by Scuba Caribe is a full spread of some traditional local foods. For me, it was a treat. Expect arroz con gandulez, macaroni salads, pork chops, bread, salads, and more.
Your tour operator will let you know which buffet station and open belongs to your group at the beginning of your tour.
The open bar is mostly soda and beer. On the boat ride back, they will serve rum.
There is a VIP tour that you can pay extra for a lobster lunch.
What to Be aware of…
A day trip to Catalina Island in the Dominican Republic is a wonderful tour to take and you won't regret it. The only thing I'd be aware of on the island is the shop owners that approach you upon arrival. I noticed they will mostly approach the females.
The moment you sit, they come out to speak to you and give you a small gift (that I'm sure is made in China). Our was a wooden trinket on a black string. They try to charmingly persuade you to only shop at their gift shop.
I suggest politely declining, or they'll get aggressive the moment you step into another gift shop that is not theirs. Speaking from experience.
This small part of the day shouldn't deter you from booking this fun day trip to Catalina Island during your time in the Dominican Republic.
What to Pack for a Day Trip to Isla Catalina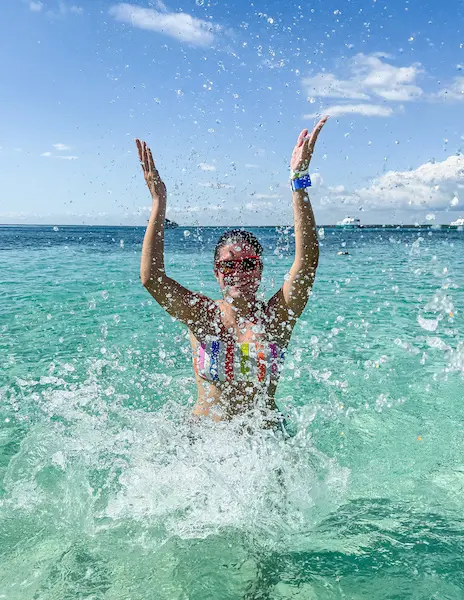 While I have a beach packing list you can always reference, there are some things that you do not need for this tour. Keep it simple. Here are the items you should bring with you…
Mosquito Spray
If you plan to walk the short trails, bring mosquito spray.
Beach Towels
They are not provided. You can bring your beach towels from the resort, make sure to bring them back with you.
Swimsuit
So not exactly "packing it," but don't leave your hotel without it wearing it.
Cover-up
Something dry to throw over yourself and cover up for the ride to and from the island.
Snorkel Gear
Your tour guide more than likely will provide it. If you feel more comfortable with your snorkel, bring it.
Waterproof Camera
Record the memories you'll be making on vacation.

The majority of the photos above were taken with the GoPro 10. It was our first trip with the most recent GoPro release, and I have to say I'm impressed. The site's photos are shrunk in size, but the originals are sharp and vibrant.
Highly recommend booking this Isla Catalina tour. I can't think of a better way to make your vacation more memorable than a day trip to Catalina Island.
Book a Catalina Island tour today with your resort and make your vacation one of the best vacations ever.
If you have any questions, I'd be happy to answer any questions about this beautiful spot in the Dominican Republic.
Have you been to Catalina Island in the Dominican Republic before? What did you enjoy most while visiting?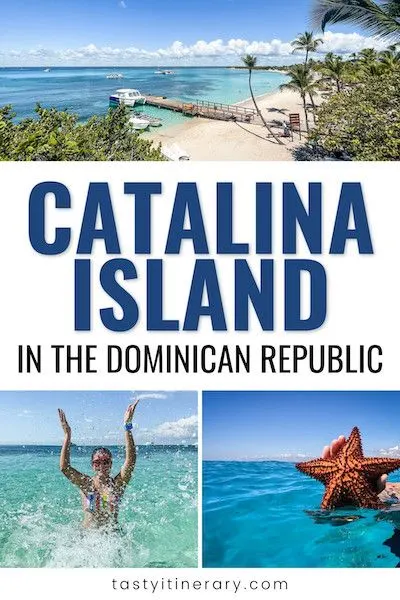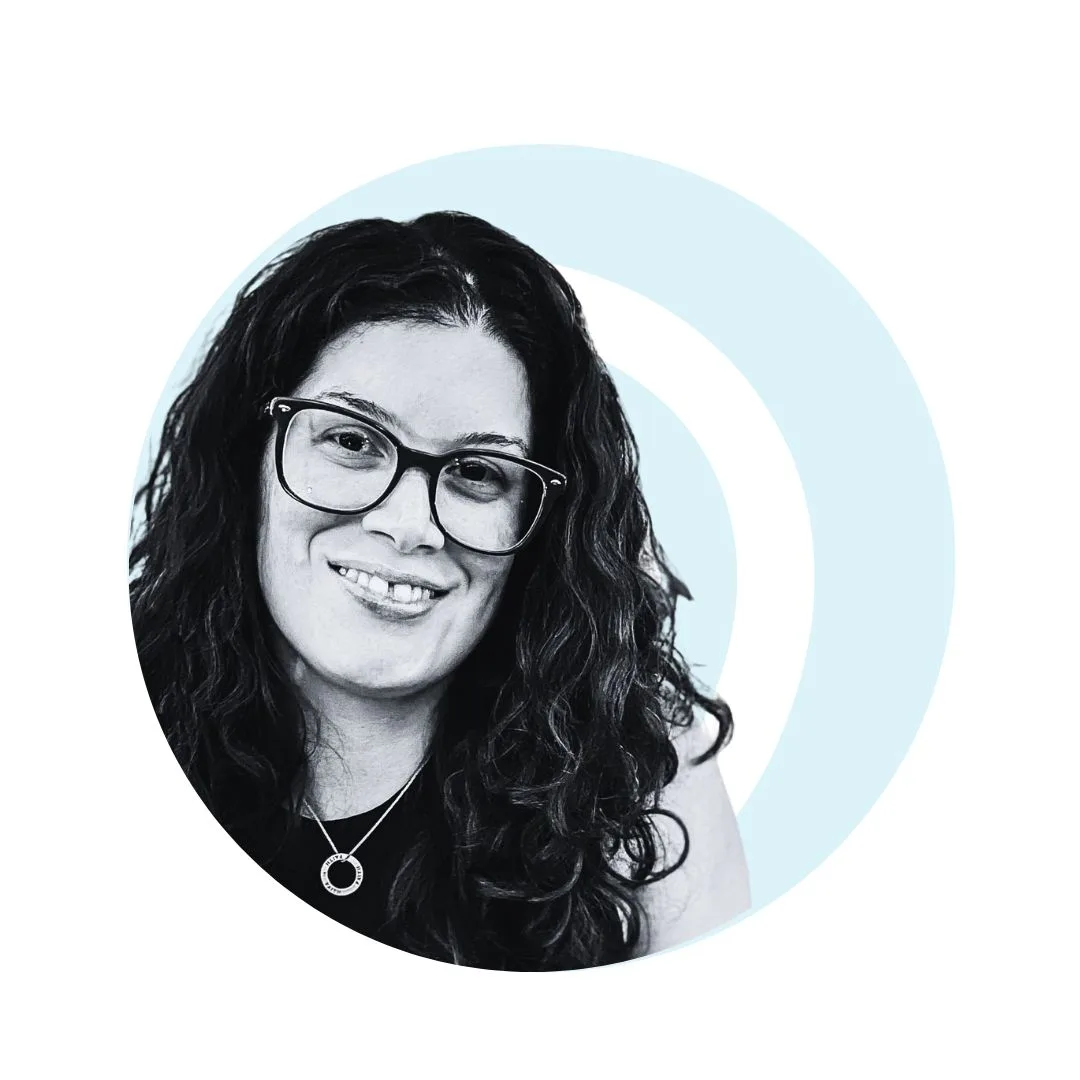 Meet Kathy Ava – a food, travel, and cruise writer based in Los Angeles/Pasadena. With over 20 years of experience planning trips and logistics at her full-time job and for herself, she's become a pro at crafting unforgettable travel itineraries. She's always looking for delicious, fun cruise itineraries and travel destinations and is slightly obsessed with Italy. Her passion and curiosity for travel started in childhood on her yearly and sometimes bi-yearly trips to PR. She firmly believes that life is short and we must make the most of it – so let's explore the world and make some incredible memories.