Looking for the best things to do in Orange County, California?
Plan to spend some time in Orange County when visiting Southern California. The OC has everything from magnificent coastlines to beautiful beaches, fun activities, and amazing dining. It's a family-friendly destination with Disneyland at the heart of it.
While a theme park is great now and then, the beauty of Orange County can't be denied.
We love Orange County and spend a good amount of time traveling back and forth between Los Angeles and the OC. Most of our friends reside in Orange County, so we tend to agree to meet them there for dinner and other fun activities.
We lived in Anaheim for a short period, within walking distance of Angel Stadium. We loved everything the OC offered, but traffic to and from work was exhausting. Eventually, we decided to return to Los Angeles.
We still make frequent day trips down the PCH to Newport Beach and Laguna Beach. The drive down the PCH is scenic and worth the time in traffic if you've never done it. You could take it to San Diego if you so wish.
Other spots have won our hearts over the years, like Huntington Beach, Dana Point, San Juan Capistrano, and a pizzeria in Fullerton we must have every time we are in the area.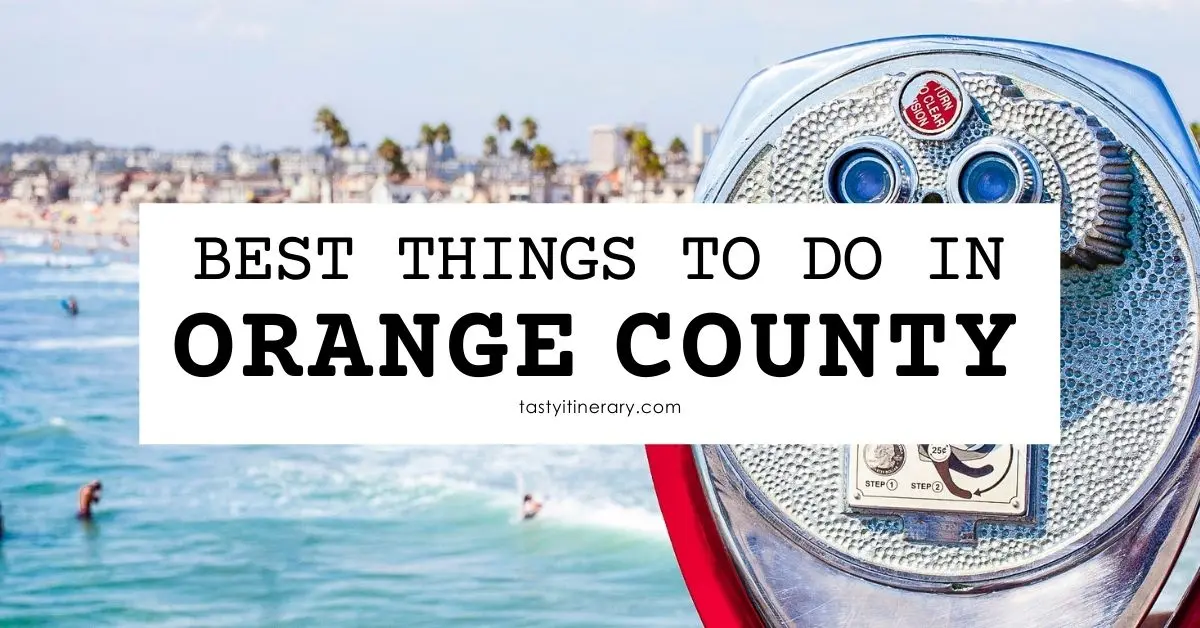 This post may contain affiliate links, which means we'll receive a commission if you purchase through our links at no extra cost to you. Please read full disclosure for more information. We appreciate your support!
How to spend a day in Orange County?
Spending a day in Orange County is doable, but you can't do everything in a day. This post has some fun things to do in Orange County for a day itinerary, like spending the day at one of the coastal beach cities, visiting a museum, spending the day at a theme park, or planning a hike.
What are the top attractions to visit in Orange County?
Disneyland and Knotts Berry Farm are two of the top attractions in Orange County, but that's not all that the OC offers. Laguna Beach is also another popular destination.
What are the best outdoor activities in Orange County?
You can go bike riding, hiking, swimming, surfing, kayaking, paddle boarding, and more.
There's plenty to do and see in the OC. You could spend months discovering all the nooks and corners in Orange County. This article gives you some ideas of the best things to do in Orange County. Whether it is a weekend trip, a day trip, or something with the family, the choices are plenty and fun.
Best Things to do in Orange County
1. Drive Down PCH to Enjoy Some Amazing Beach Views
This is also listed in my top Los Angeles attractions and it's a must-do while in Orange County as well. The Pacific Coast Highway (PCH) offers some of Southern California's most beautiful coastline views. Make your way to Newport Beach, Laguna Beach, Huntington Beach, or Dana Point, and enjoy the fresh ocean air and amazing views.
By far one of my favorite things to do in the OC. It's a yearly day trip we try to take during the summer. We'll usually end up in Laguna beach.
But expect traffic, especially on those beautiful days when the sun is out. Everyone is out and about doing the same thing. They flock to the beaches along PCH.
2. Walk Around Huntington Beach and Visit the Pier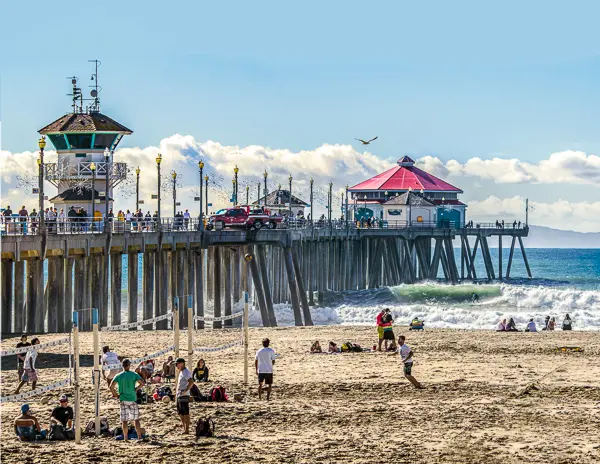 Huntington Beach offers a wide variety of shops and restaurants and an eclectic mix of people. This is a great place to people-watch and admire the scenery.
The Huntington Beach pier is one of the longest piers on the west coast, offering some amazing views on both sides, which makes it a fabulous spot to see the sunset or sunrise. You can't go wrong stopping at any beach city along the PCH for a beautiful sunrise or sunset.
Huntington Beach Pier | Google Map It
3. Visit the Painted Ladies of Huntington Beach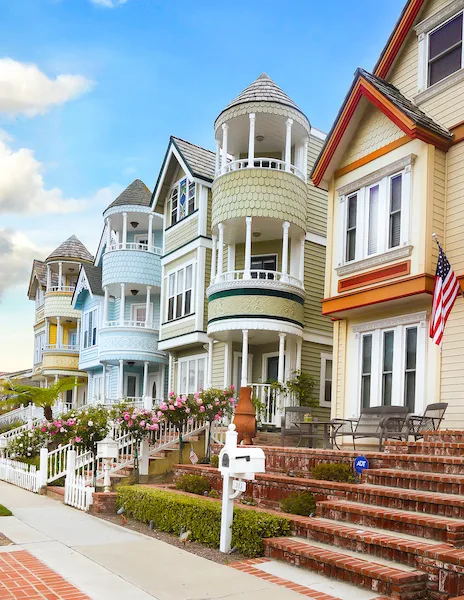 Do you know of the painted ladies of San Francisco?
Huntington Beach has its own painted ladies on 313 21st St. If you love architecture or Victorian homes, this is a great stop while in HB.
313 21st St, Huntington Beach | Google Map It
4. Take Your dog to Huntington Dog Beach
Have a dog that loves the beach? Spend the day with your dog at Huntington Beach Dog Beach. This is a great spot for a doggy beach play date.
With our first dog, we used to do picnics with our friends and their dogs. The dogs get to run around, chase balls, and swim. Locals consider it an off-leash beach, while signs say otherwise. As long as your dog is friendly and behaves, it should be fine.
Remember to bring doggy bags and pick up after your dog poop.
Huntington Dog Beach | Google Map It
5. Spend the Day at Newport Beach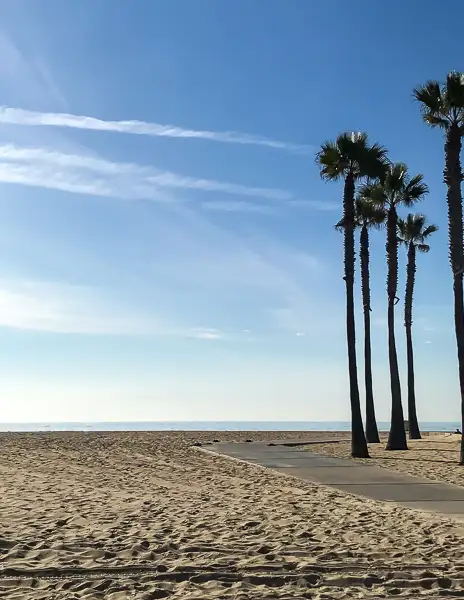 One of the best things to do in Orange County is to spend a day at Newport Beach. This is one of our favorite coastal cities. Newport Beach will keep you busy all day long with its wide variety of activities, shops, and restaurants.
Plan to spend your morning basking in the sun at the beach. Rent bikes in the afternoon or book a whale-watching tour. Watch the surfers at Wedge beach. Take a stroll along the pier. Visit Newport Harbor as it offers some amazing views of the coast.
Newport Beach | Google Map It
6. Explore Balboa Island and Balboa Fun Zone
Balboa Island is part of Newport Beach and is a popular destination for tourists and locals. You can take your car on a ferry that crosses from Balboa Island to Balboa Peninsula and vice versa. It's a fun short ride with great views. You do not have to take the ferry, both are accessible via the PCH.
Some people rent entire homes to spend the summer break on Balboa Island. I love to walk around Balboa Island and admire the picturesque beach-type homes. We like to take a stroll along the pedestrian path of South Bay Front or North Bay Front along the water and small docking areas.
And when you're in Balboa island, you must have a favorite local treat: a Balboa bar or frozen banana.
Don't miss Balboa Fun Zone in the Peninsula. It's a fun carnival-like atmosphere with games, rides, and food.
Balboa Fun Zone | 600 E Bay Ave, Newport Beach | Google Map It
If you're looking for a way to escape the hustle and bustle of Los Angeles, then these day trips are perfect for you! From stunning beaches to awe-inspiring mountain ranges, there's something for everyone.
7. Go Paddleboarding at Dana Point Harbor
Dana Point is a great weekend trip, but a day trip to Dana Point Harbor will do. Dana Point Harbor has its boats, shops, restaurants, and tourists. It's definitely a lively spot.
You can plan to go paddleboarding or kayaking. Spot seals sunbathing on the docks.
Dana Point Harbor | Google Map It
8. Dine at Laguna Beach and Explore Heisler Park
One of our favorite things to do in Orange Country is Laguna Beach. Grab lunch, or have an early dinner at one of our favorite Italian spots, Alessa's. After, take a walk over to Heisler Park and find the perfect place to watch the sunset.
Heisler Park is a beautiful park that offers some of the best views in Laguna Beach. It's a great place for a walk, picnic, or to just sit and take it all in. You'll also find a few stairs that will take you down to secluded beach areas and tide pools.
There are also plenty of art galleries, shops, and restaurants located close by if you want to explore more of Laguna Beach.
Laguna Beach | Google Map It
9. Find the Pirate Tower at Victoria Beach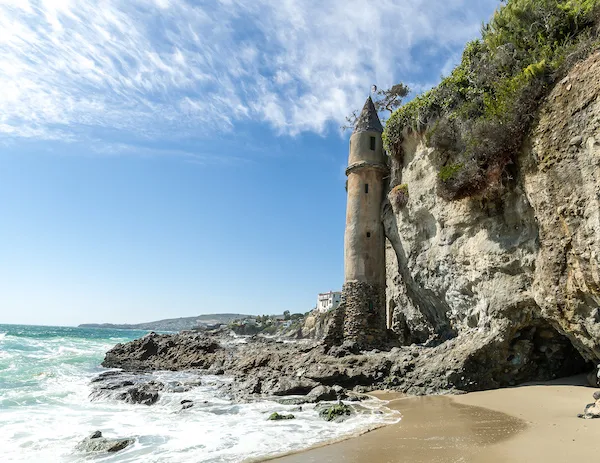 Search for the infamous "Pirate Tower" at Victoria Beach in Laguna Beach.
Yes, there is an actual tower that is over 100 years old that sits out in part of the ocean. The tower was part of a home that no longer exists. It's a huge tourist attraction because of its mystery, rumors, and folklore.
Note: You can only access and see the tower at low tide.
Victoria Beach is also a beautiful beach to spend the day at.
Victoria Beach | Google Map It
10. Crystal Cove State Park
Crystal Cove State Park is one of the largest state parks in California. It's a great place to hike, bike, and explore the trails along the beach.
The park is also home to Moro Canyon. The canyon has some amazing views of the ocean and Laguna Beach.
Note: there is a parking fee.
Crystal Cove | 8471 N Coast Hwy, Laguna Beach | Google Map It
11. Go Whale Watching
One of the cool things to do in Orange County is to go whale watching. There are plenty of locations where you can book a boat tour from. I suggest booking a tour out of Newport Beach or Dana Point.
It's a fantastic experience, especially if you do get to see a whale. We got to see one breach while sailing along the coast of Kauai.
Tour Options:
Whale Watching Excursion in Dana Point [book tour]
Whale-Watching Cruise from Newport Beach [book tour]
12. Enjoy a day at Disneyland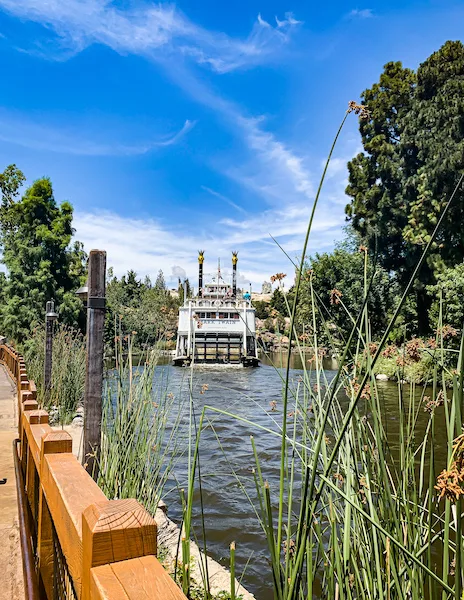 We can't mention the OC without mentioning Disneyland. A day at Disneyland, at the happiest place on earth, can be a great day for everyone. The park is also home to Disney California Adventure Park, so you can park hop if desired.
While it is an expensive ticket, consider all the fun memories you'll make at Disney. You can easily spend the entire fun-filled day here with rides, delicious food, and entertainment. Finish off the night with fireworks.
Is a theme park too overwhelming? Just head on down to enjoy some time at City Walk.
Disneyland | 1313 Disneyland Dr, Anaheim | Google Map It
13. Enjoy a day at Knott's Berry Farm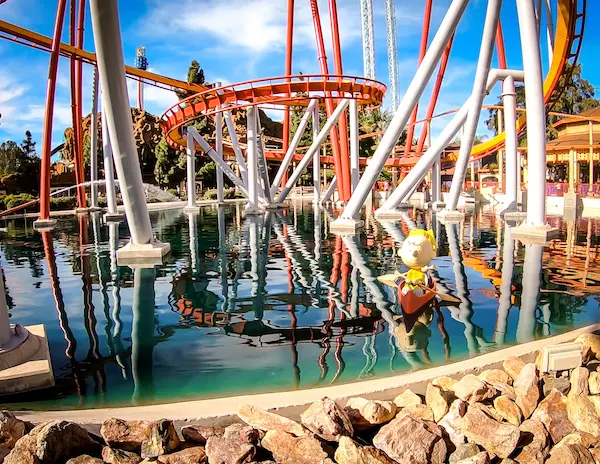 Love rollercoasters, fried chicken, Charlie Brown, Snoopy, and the Peanuts gang?
Knott's Berry Farm is another family favorite in Orange County. There are rides, plenty of junk food, and attractions.
I suggest heading to lunch or dinner at Mrs. Knott's Chicken Dinner restaurant for their classic fried chicken and biscuits served with their renowned boysenberry jam.
Is it the best fried chicken? Not really, not compared to the best fried chicken we had in New Orleans, but it's definitely tasty and a great option for lunch or dinner. We can't get enough of the biscuits.
Knott's Berry Farm | 8039 Beach Blvd, Buena Park | Google Map It
14. Go to the OC Zoo
The OC Zoo is a great place to visit if you're looking for something fun to do with the kids. The zoo isn't overly large, but it's very well maintained and has plenty of animals to see. The majority of the animals here are rescues that can no longer be released in the wild.
It's also one of the cheap things to do in Orange County… a budget-friendly activity with an entrance fee of $2pp.
OC Zoo | 1 Irvine Park Rd, Orange | Google Map It
15. From the OC, take a Day Trip to Catalina Island
Only accessible via ferry, Catalina Island is a great day trip or weekend trip from the OC or LA. It's a small island, but one that will have you feeling like you're on the Mediterranean Coast.
Book a zip line tour. Have lunch at a Cafe. Hike to Inspiration Point and Two Harbors, a beautiful vista in Catalina. Or you can go snorkeling or scuba diving in the clear waters near Avalon.
Tour Option:
Catalina Island Day Trip from Anaheim with Optional Upgrades [book tour]
Top Things to do in Los Angeles, CA
Visiting Los Angeles, California? Planning to explore and be a tourist in LA. Walk amongst the stars on Hollywood Blvd. See the spectacular views of Los Angeles from the Griffith Observatory. Take a short ride on Angel's flight. Here are the top attractions in the city of Angels.
16. Visit the Fullerton Arboretum
The Fullerton Arboretum is a 26-acre Botanical Garden. It's a great place to explore and learn about plants. It's also home to the Heritage House, which offers tours of the home and its gardens.
There are also plenty of events at the arboretum throughout the year, so check out their website for more information.
Fullerton Arboretum | 1900 Associated Rd, Fullerton | Google Map It
17. Have the Best Napoletana Pizza in Fullerton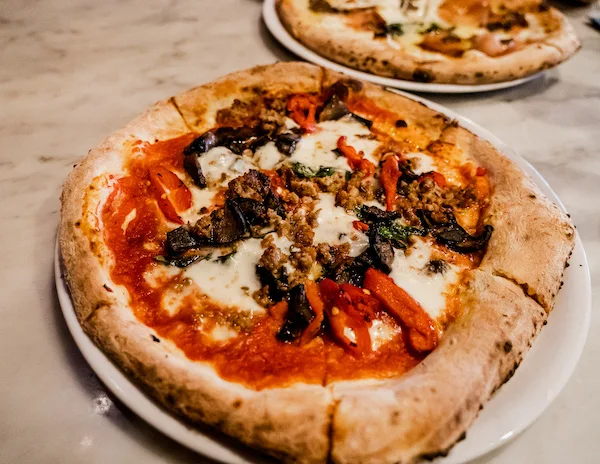 While in Fullerton, you might as well grab a bite to eat. How does Napoletana pizza sound?
Fuoco Pizzeria has been one of our favorites since we lived in Anaheim. We used to frequent it all the time because it reminded us of Napoletana pizza from Italy. With reason, Fuoco Pizzeria is VPN certified (Verace Pizza Napoletana).
We were there recently, and it was just as good as we remembered it. Highly recommend it.
Fuoco Pizzeria | 101 N Harbor Blvd, Fullerton | Google Map It
18. Take a Hike at Irvine Regional Park
Irvine Regional Park is a great place to go for a hike. You can bring your dog along, as long as they are on a leash.
There are plenty of trails to choose from, but the main one is the Irvine Regional Park loop which is 3.1 miles long and rated easy. This trail also features a river.
Irvine Regional Park | 1 Irvine Park Rd, Orange | Google Map It
19. Visit the Bowers Museum
The Bowers Museum is home to one of the largest art collections from the ancient Americas. They offer family-friendly activities and events throughout the year.
There are a variety of exhibitions that change throughout the year. Currently, there is a Walt Disney World Archives exhibit.
Bowers Museum | 2002 N Main St, Santa Ana | Google Map It
20. Explore Old Towne Orange
If you're looking for a quaint, historic town to explore, Old Towne Orange is the place. There are plenty of cute shops and restaurants. One of our favorite things to do is wander around this charming downtown area.
Old Town Orange | Google Map It
21. Go to a Theme Park at Halloween Time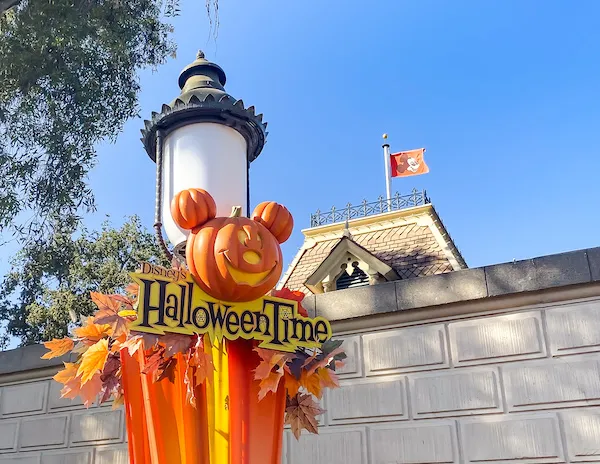 Halloween time in Orange County means going to Disneyland or Knott's Berry Farm during Halloween time!
I know I mentioned the theme parks earlier in the post. But I can't miss reminding you that if there is a time to hit the parks, it's during Halloween time.
Disneyland has the best decor for fall and Halloween. They also have their family-friendly Oogie Boogie Bash, which is a Halloween party that takes place on certain nights. This is one of the best times to enjoy Disneyland and its rides.
Knott's Scary Farm takes a darker turn for Halloween with its 160 turns of horror. This is a fun Halloween experience for those that love to be scared.
Tickets and reservations for these events should be made in advance.
22. Check out the Orange County Museum of Art
Unfortunately, the Orange County Museum of Art is currently closed. The good news is that construction is underway for a new modern and amazing building under which the arts and exhibits will be housed.
This Orange County Museum of Art should be on your list of things to do in the OC. Keep an eye out for the grand opening of this art museum in 2022. You will not want to miss it.
There are so many things to do in Los Angeles, that it can be tough to know where to start. This one-day in Los Angeles itinerary will help you make the most of your time in Southern California's biggest city. From tourist traps to local spots, these are the best places to go in Los Angeles in a day.
23. Attend a Baseball game at Angel Stadium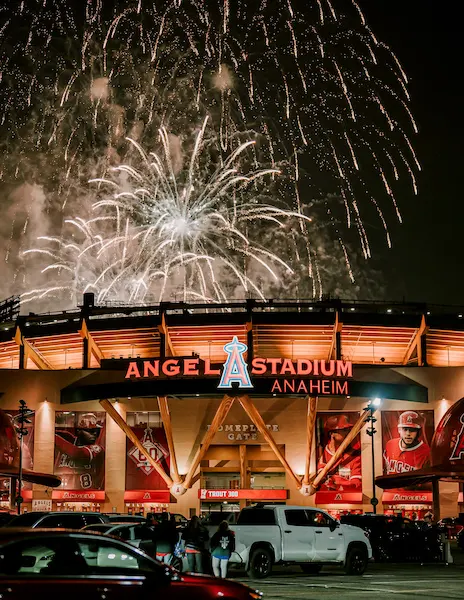 While they are called the Los Angeles Angel's, in reality, Angel's play and reside in Orange County.
We used to live right next door to Angel Stadium. Whether you're a fan of Angel's or baseball, this is a beautiful stadium that even has a water fountain behind left field. Every Saturday night game they set off fireworks.
If you're lucky, you might be able to catch a game while you're in town. Hubby was able to experience the Angels vs. the Yankees.
Angel Stadium | 2000 E Gene Autry Way, Anaheim | Google Map It
24. Visit the Segerstrom Center for the Arts
Located in Costa Mess, The Segerstrom Center for the Arts is a beautiful opera-style house arts complex that everyone should experience seeing a show here at least once. Plan to see a play, ballet, opera, jazz concert, musical, or one of their many other events.
You can find more info on their upcoming shows here.
Segerstrom Center for the Arts | 600 Town Center Dr, Costa Mesa | Google Map It
25. Plan to go to the Orange County Fair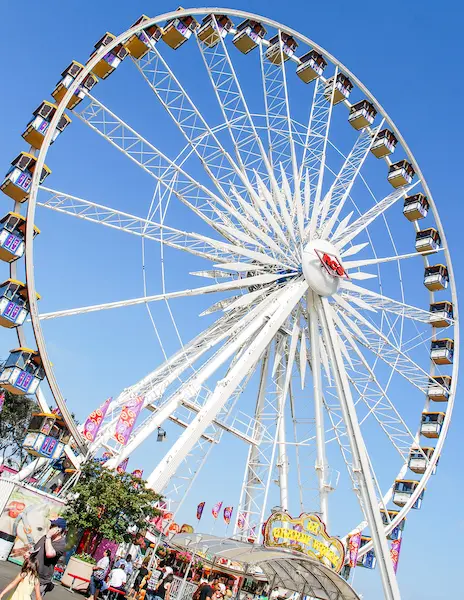 Another one of the popular things to do in Orange County is going to the Orange County Fair. Once a year, for a month, the fair is set up in Costa Mesa.
This is a fantastic place to go with family and friends. Rides, games, food, exhibits, animals, and more. Keep an eye on their events calendar for different music appearances and shows.
We go there to eat our hearts out, usually starting out with turkey legs. We always get fried Oreos and chocolate-covered bacon.
In 2022, the Orange County Fair will run from Jul 15 to Aug 14. Tickets will be limited.
I prefer the Orange County Fair over the LA County Fair.
26. Hike and go birding at Bolsa Chica Wetlands Sanctuary
Bolsa Chica Wetlands Sanctuary in Huntington Beach is a 1,300-acre coastal estuary. It's a fantastic place to go for birding and hiking. This tranquil sanctuary is home to hundreds of species of birds like herons and egrets.
There is a 3-mile trail loop that can be enjoyed by hikers of all ages.
Bolsa Chica Wetlands | Google Map It
27. Spend the Day in San Juan Capistrano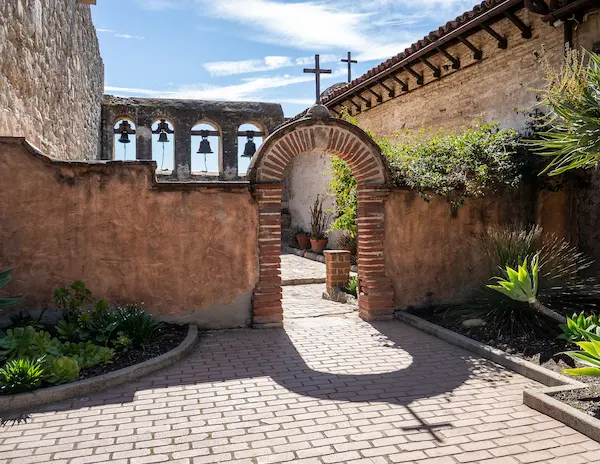 Also listed as a popular day trip from Los Angeles, San Juan Capistrano is a lovely and historic city located about 45 minutes from Anaheim. It's one of our favorite cities in Orange County.
Explore one of the oldest streets in California, the Los Rios District. Visit the Mission San Juan Capistrano and the ruins of the Great Stone Church. It's one of the oldest ruins in California.
San Juan Capistrano is known as the birthplace of Orange County. This mission is a historic landmark and museum, worth the general admission ticket to tour it.
Mission San Juan Capistrano | 26801 Ortega Hwy, San Juan Capistrano | Google Map It
– Don't Miss: Fun Things to Do in San Juan Capistrano –
28. Take the Kids to Discovery Cube Children's Science Museum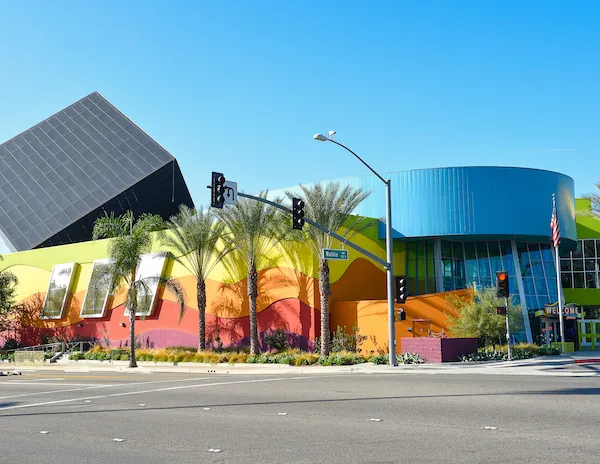 Discovery Cube Children's Science Museum is a great place for young children to explore and learn about science, technology, engineering, art, and math.
If you're wondering if passes here are worth it, they are! This was always a hit with our nieces, something to do inside on really hot days or rainy ones. The passes eventually paid for themselves.
Discovery Cube | 2500 N Main St, Santa Ana | Google Map It
29. Go Brewery Hopping in Orange County
If you're a fan of craft beer, then you'll love Orange County's brewery scene. There are over 25 breweries in the county, and they all offer something unique.
Here are some breweries to visit and get you started:
30. Spend an Afternoon at Irvine Spectrum Center
One of the fun and easy places to go in Orange County is Irvine Spectrum Center. It's a huge outdoor shopping mall with a Ferris wheel, a carousel, a movie theater, restaurants, and shops.
You can check out different events throughout the year on their website.
Irvine Spectrum Center | Google Map It
What do you love about the OC?
We hope this list of things to do has made you want to explore some new parts of the beautiful Southern California area. If you've already visited, we hope these ideas will help guide your future adventures!
Let me know in the comments if you have any favorite things to do in Orange County.
Share the tips & love on Pinterest: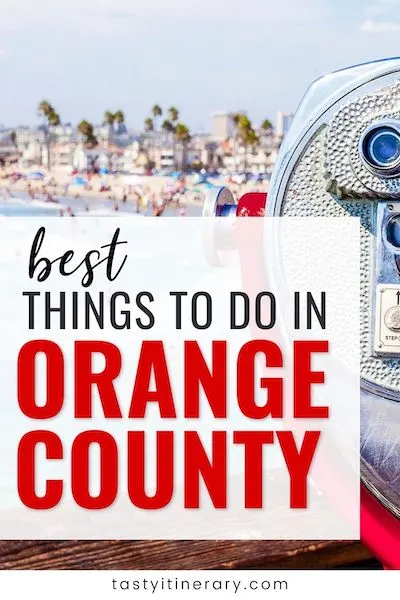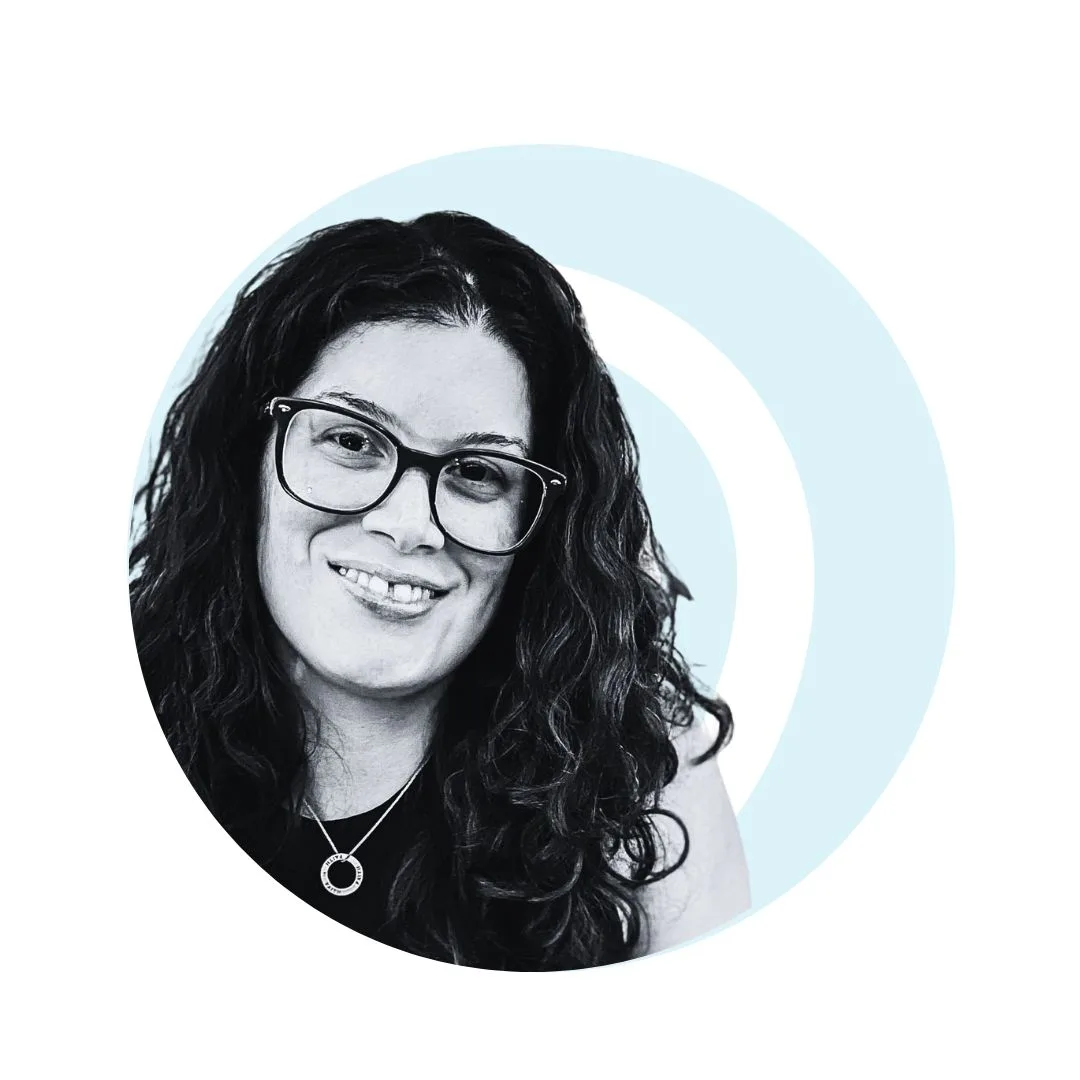 Meet Kathy Ava – a food, travel, and cruise writer based in Los Angeles/Pasadena. With over 20 years of experience planning trips and logistics at her full-time job and for herself, she's become a pro at crafting unforgettable travel itineraries. She's always looking for delicious, fun cruise itineraries and travel destinations and is slightly obsessed with Italy. Her passion and curiosity for travel started in childhood on her yearly and sometimes bi-yearly trips to PR. She firmly believes that life is short and we must make the most of it – so let's explore the world and make some incredible memories.