While Fall in Los Angeles isn't as prominent as in other parts of the country, we Angelinos find ways to celebrate. What is Los Angeles like in the fall?
Subtle. Sometimes you don't realize it's fall until you see people wearing sweaters and boots on a 70-degree day while holding an iced pumpkin spiced latte.
It does get cooler, mostly morning and night.
We are Spring and Summer kinds of people, but we appreciate certain things about the Fall season. For example, apple cider donuts, Thanksgiving dinner, apple pie, and hot chocolate. No one can deny that the pretty colors of fall foliage aren't beautiful.
Also, Halloween in Los Angeles is pretty fun. If you haven't been terrified at the famous Haunted Hay Ride or chased down at one of Universal Horror Night's mazes, you must start planning immediately.
Not into being scared? No worries. Carved at Descanso Gardens is a wonderful display of pumpkins for the entire family. And, fall at Disneyland is always fun.
SnowLine Orchards for mini-apple cider donuts are a must every fall season. Then off to apple picking at one of the many orchards in Oak Glen.
Last year, we attended Carved at Descanso Gardens. Hopefully, we can make it to Disneyland for the fall festivities this year.
Now that the pandemic is behind us, are you ready to experience Fall in Los Angeles? While many Los Angeles fall activities were closed a couple of years ago, it should all be running back to normal. Including Halloween at Disneyland, Carved at Descano Gardens, and Universal Studios Horror Nights.
This post may contain affiliate links, which means we'll receive a commission if you purchase through our links at no extra cost to you. Please read full disclosure for more information. We appreciate your support!
In the years of living here, we never thought much about fall in Los Angeles until my sister-in-law moved here. As an east coaster who loves the fall season, she sought out all the fall activities Los Angeles offers. We had no idea we could go apple picking in Los Angeles. To clarify, apple picking is a short drive away from Los Angeles.
This list is inspired by her love for fall and everyone that seeks things to do in the fall in Los Angeles.
Things to Do in the Fall in Los Angeles
Take a Day Trip or Weekend Trip to Experience Autumn
If you live in Los Angeles or know someone who does, you probably heard, "let's drive to the snow." That's what we do here in the winter when we feel like seeing the snow. We visit it. It's the same during autumn.
To get the full effect of fall, you may want to leave the city and experience autumn. What do we mean by autumn? We're referring to fall foliage, the crisp cool air, the crunching of leaves under your feet, and the real need for a scarf while you sip hot cocoa.
With a trip an hour or two outside the city, you will find places that scream fall and satisfy your love for fall.
Here are six fall day trips and weekend trips to inspire your next autumn getaway from Los Angeles.
Oak Glen, CA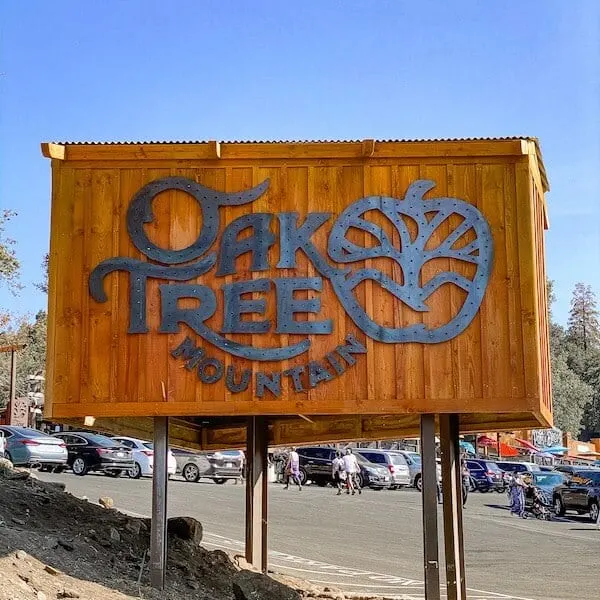 If you do anything to fill your fall-loving heart, you'll want to take a day trip down to Oak Glen, California. The cute town of Oak Glen becomes the epitome of fall and all the fall activities your heart desires.
You will find the beautiful colors of the changing season, apple picking, fall festivals, homemade pies, jams, and more. Take a look at all the fall things to do in Oak Glen.
Go Apple Picking at Los Rios Rancho.
Visit and purchase some of Mom's Country Orchards jams, apples, homemade pies, apples, and other goodies. We LOVE their pumpkin pie butter. Spread some on a graham cracker with whip cream, and you have an instant pumpkin pie craving fix from your fridge as a snack.
Stop by Snow-Line Orchard for their fresh just-ot-of-the-fryer mini-cider donuts.
Stop by Apple Annie's and take home one of their famous 5-lb high-mile apple pie.
Don't miss The Village of Oak Glen, now known as Oak Mountain! Fourteen acres of family fun. You'll find quaint shops, a petting zoo, pony rides, bakeries, and more.
Big Bear Lake, CA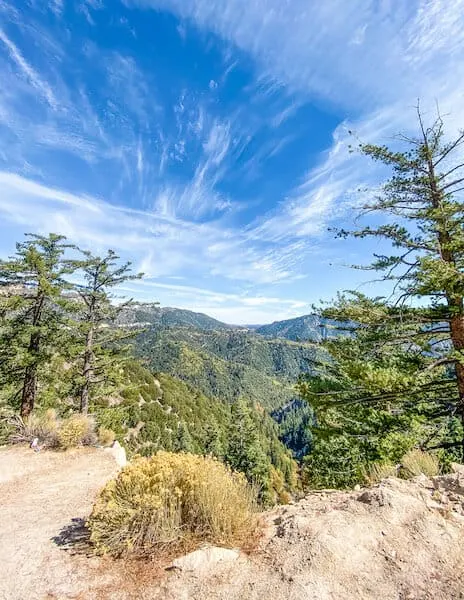 Another great place for a day trip or even an overnight stay is Big Bear Lake, CA. You'll want to visit Big Bear before everything is covered in snow.
It's a two-hour drive from Downtown Los Angeles. And it is a stunning drive with views of the mountains, evergreen trees, and winding roads. You'll find a few places to stop and snap some pictures along the way.
Once you reach Big Bear Lake, the fall colors will greet you, making the drive worth it. The fall peak is in October.
Many activities are available in Big Bear, and you will want to plan ahead of time.
The Village of Big Bear Lake has all the pretty fall foliage around town to admire.
Big Bear Lake celebrates fall with Oktober Fest starting Sept 10th to Nov 5th.
Hike a trail. Start with the Town Trail.
Book a cabin or a vacation rental via Airbnb or Vrbo, where you can snuggle up with your loved one in front of a fireplace.
Prepare a picnic and enjoy it by the lake.
Lake Arrowhead, CA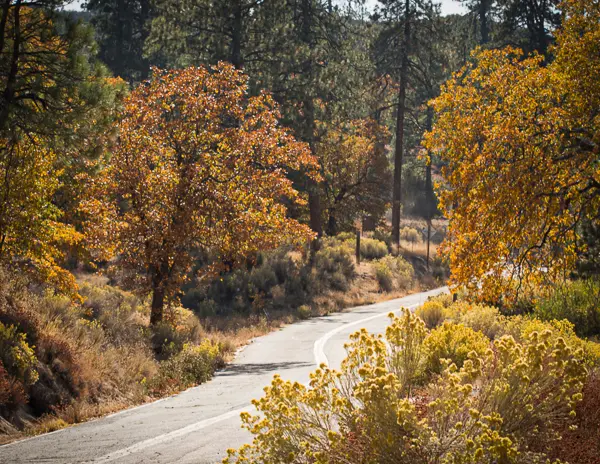 A great place for a day trip from Los Angeles during the fall is Lake Arrowhead. About an hour and a half drive from LA will get you to this beautiful mountain town.
During the fall, the temperatures at Lake Arrowhead drop a few degrees, making it perfect for all the activities that require being outdoors. The leaves also start to change color, making for a picturesque landscape.
Please note: The lake itself is on private property.
Take a boat tour of Lake Arrowhead and enjoy the view of fall foliage surrounding the lake.
Hike a trail. Perhaps the Will Abell Memorial Trail in the San Bernardino National Forest.
Visit Lake Arrowhead Village. Its European-style architecture will make you feel like you're in the Swiss Alps.
Book a cabin or a vacation rental via Airbnb or Vrbo. This would be a great weekend getaway.
The 2022 Lake Arrowhead Oktober Fest will take place from Sept 17th to October 29th every Saturday and Sunday. Make reservations in advance.
Stay tuned for Sky Park at Santa's Village Pumpkins in the Pines 2022 information.
Lake Arrowhead, CA | Google Map it
Ojai, CA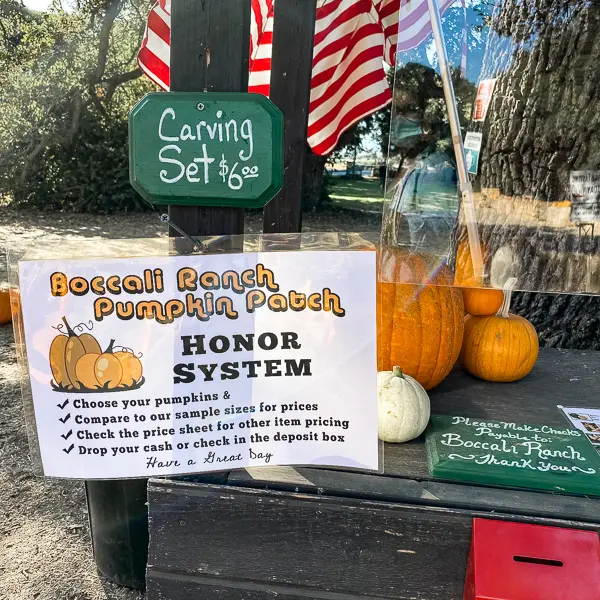 We went on a day trip to Ojai for a city break in October, and it was one of the best days. The scenery is beautiful, and you get a peek of fall foliage here and there.

We also came across Boccalli's Pumpkin Patch. This is a great little getaway for everyone.
Ojai, CA | Google Map it
Julian, CA
If you're looking for a fall weekend trip, consider spending it in Julian, CA. This quaint town in San Diego is about 3 hours from Los Angeles and is known for its apples and pies.
The best time to visit Julian is in September and October when the weather is cooling down, and the apple trees are in full bloom.
Julian, CA | Google Map It
Fun Day Trips from Los Angeles, CA
If you're looking for a way to escape the hustle and bustle of Los Angeles, then these day trips are perfect for you! From stunning beaches to awe-inspiring mountain ranges, there's something for everyone.
Go Apple Picking Near Los Angeles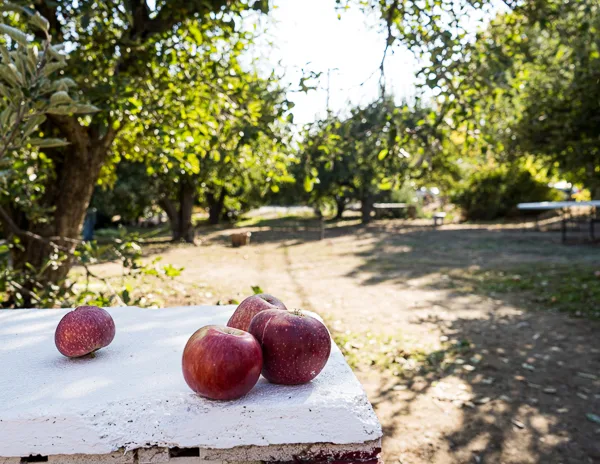 As the weather cools and the leaves begin to change color, there are few things more fall-like than a day spent apple picking. Not only is it a fun activity for the whole family, but it's also a great way to get your hands on fresh, delicious apples.
And what could be better than using those apples to make an amazing apple pie or apple crisp? The scent of cinnamon and sugar mixed with the fresh apple aroma will surely get you in the fall spirit.
So, why not add apple picking to your list of things to do in the fall in Los Angeles?
You can't exactly find apple picking in Los Angeles, but you can go apple picking near Los Angeles. Here are some of the top apple orchards:
Riley's Farm (Oak Glen)
Riley's Apple Farm is one of the largest orchards in Oak Glen, CA, with over 760 acres. They not only produce 30 varieties of apples, but they also have berries.
U-pick apples are available starting in late August. You can check their harvesting schedule: here.
Fresh apple pies are also available, you can order online in advance to guarantee.
Plenty of farm activities for kids.
Riley's Farm | 12261 Oak Glen Rd, Yucaipa | Google Map it
Snow-Line Orchard and Winery (Oak Glen)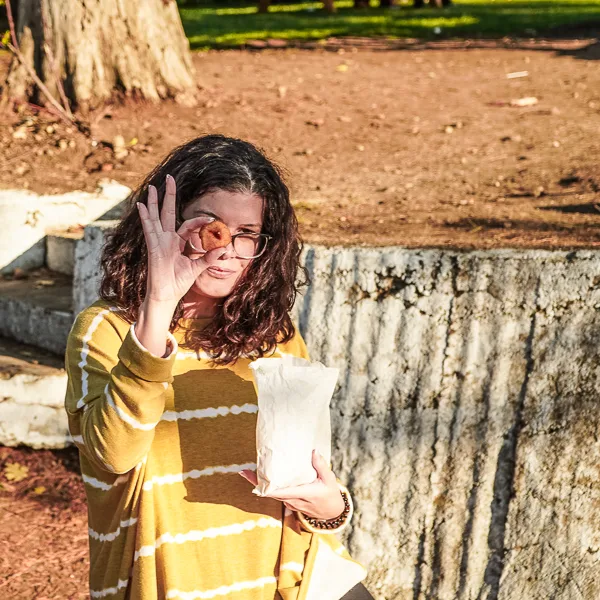 Snow-Line Orchard is a family-friendly apple farm with a winery and cidery. They don't have u-pick apples, but you can purchase them inside their store.
What they do have is… MINI CIDER DONUTS.
You're not going to find apple cider donuts at every apple orchard you visit, but you will at Snow-Line. That's worth a visit! Grab your donuts and treats, and share them in their picnic area under their enormous Italian walnut tree.
Don't miss the Apple Cider Donuts!
Eat your donuts with some fresh-pressed apple cider. They have three kinds: traditional, cherry, or raspberry apple ciders.
They do have apple pie – if you feel like trying a piece!
If you go on the weekends during the fall, they'll have live music and flights of wine.
Take home a bottle of their apple brandy.
Snow-Line Orchard | 39400 Oak Glen Rd, Yucaipa | Google Map it
SLO Creek Farms (San Luis Obispo)
Go apple picking in San Luis Obispo in Slow Creek Farms with 40 acres of organic apple trees. Spend a relaxing morning or afternoon on their farm, enjoying the gorgeous views as you pick apples.
Taste test their hard cider appropriately named Liquid Gold.
Apple Brandy is available during apple season.
Open every day for u-pick apples from Sept to Nov.
SLO Creek Farms | 6455 Monte Rd, San Luis Obispo | Google Map It
Looking for more places to go apple picking? Make sure to read: 6 Best Apple Orchards Near LA
Explore the Pumpkin Patches & Corn Mazes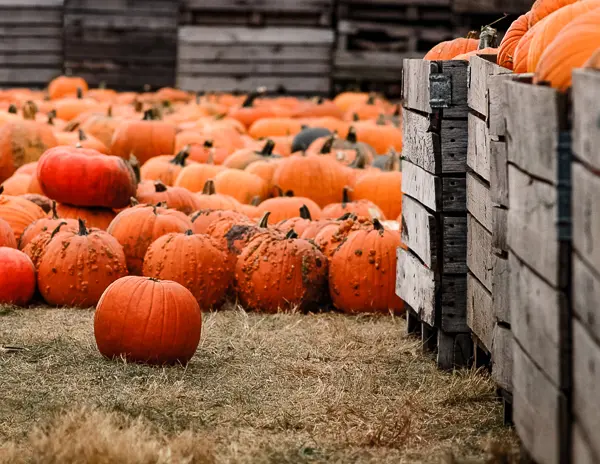 Mr. Bones Pumpkin Patch
This family favorite is a great way to spend an afternoon more than just a pumpkin patch in Culver City. They will be open from Oct 7-31. Keep an eye out on their site for further details.
Choose a pumpkin & decorate it.
Explore the straw maze
Ride a pony
Visiting their petting zoo
And so much more…
Mr. Bones Pumpkin Path | 10100 Jefferson Blvd, Culver City | Google Map it
Forneris Farms
Every October, Forneris Farms opens its Farm-tastic Maze of Oz. This corn maze is a fun and popular fall activity in Los Angeles. This is not a haunted corn maze, so it's a great activity with the kiddos.
The maze is open from October 9 to 31. Can you get through their 4-acre corn maze?
You will also find a pumpkin patch and other fun activities at Forneris Farms.
This farm is cash only.
Forneris Farms | 115200 Rinaldi St, Mission Hills | Google Map It
Shawn's Pumpkin Patch
One of the best pumpkin patches in Los Angeles, Shawn's pumpkin patch opens up only during the fall. It features many family activities, from painting pumpkins, crafts, pony rides, carnival games, tractor rides, and even a straw maze.
Your kids will have so much fun!
Dates and location to be announced.
Free to enter, but activities start at $3.
Shawn's Pumpkin Patch | 3443 S Sepulveda Blvd, Los Angeles | Google Map It
Mr. Jack O' Lanterns Pumpkin Patch
Mr. Jack O' Lanterns has multiple pumpkin patches in Southern California. The ones in Los Angeles feature a Pumpkin decorating station and a photo station.
October 1-31
Free admission. Activities and pumpkins are extra.
Open in multiple locations throughout Southern California, including The Original Farmer's Market
Mr. Jack O' Lanterns Pumpkin Patch | LA Farmer's Market, 6333 W 3rd St, Los Angeles | Google Map It
Live Oak Canyon Farm
Traveling an hour from Los Angeles to San Bernadino County to Live Oak Canyon Farm is worth the drive to spend with the family. They have the largest pumpkin path in Southern California, and it's a great place to pick your own pumpkins and enjoy a train ride. The farm also has a corn maze, a tractor pull, and other activities.
Opening Sept 16 to Oct 31.
Free parking is available.
Live Oak Canyon Farm | 2335 Live Oak Canyon Rd, Redlands | Google Map It
Best Attractions in Los Angeles, CA
Visiting Los Angeles, California? Planning to explore and be a tourist in LA. Walk amongst the stars on Hollywood Blvd. See the spectacular views of Los Angeles from the Griffith Observatory. Take a short ride on Angel's flight. Here are the top attractions in the city of Angels.
Los Angeles Fall Activities: Halloween in Los Angeles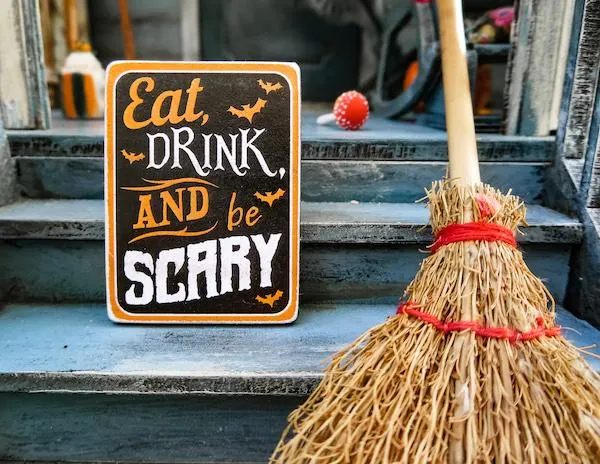 Halloween is a huge part of the fall season, and Los Angeles uses its Hollywood magic to celebrate.
Haunted Hay Ride
The Haunted Hayride is one of the most popular things to do in Los Angeles in the fall. Last year, the hayride returned to its original location and former scary glory in Griffith Park. The ride takes you into a frightening world of Halloween fun. With spooky scenes and creepy characters, it's sure to get you into the Halloween spirit.
The Haunted Hay Ride dates to be announced.
Purchase Tickets in Advance
Los Angeles Haunted Hay Ride | 4730 Crystal Springs Dr, Los Angeles | Google Map It
Paramount Studios After Dark
Paramount Studio's Backlot After Dark tour offers visitors a unique chance to see the studio's historic backlot after dark. The tour includes exclusive access to the Hollywood Forever Cemetery, where you'll hear spooky tales of the other side. The 2.5-hour walking tour is the perfect way to enjoy spooky Halloween fun.
Sept 8 to Nov 3
Cost $99 per person
Paramount Studios After Dark | 5515 Melrose Ave, Los Angeles | Google Map It
Nights of the Jacks
The Nights of the Jacks is a fun Halloween and fall experience for the entire family. Scenes are created from thousands of hand-carved and lit-up Jack-o-Lanterns. It's beautiful and spooky all at the same time.
Also, expect food trucks, a bar, live pumpkin carving shows, and lots of Halloween treats.
The walking trail is back at King Gillet Ranch in Calabasas.
Sept 30 to Oct 31
Cost $30 and up, depending on the date and availability.
Tickets are on sale
Nights of the Jacks | 26800 West, Mulholland Hwy, Calabasas | Google Map It
Carved at Descanso Gardens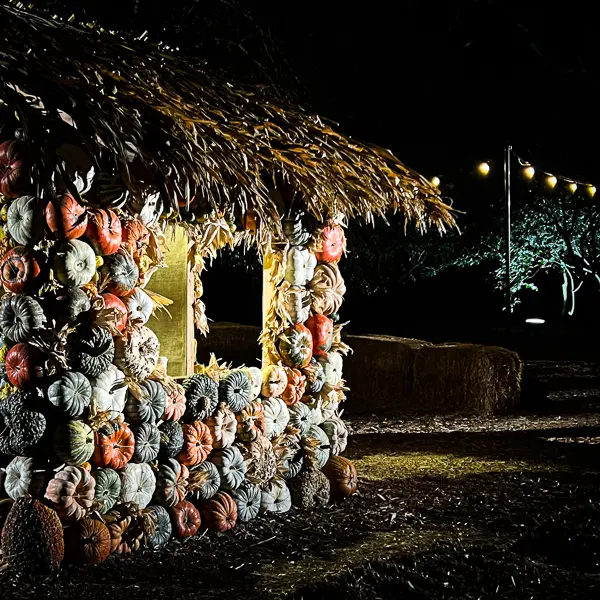 This fun Halloween and autumn event is back this year at Descanso Gardens. We attended and enjoyed seeing over 200 carved lit-up pumpkins across their gardens.
Plan a night out and take the family to these beautiful gardens for the fall. Enjoy the glowing carved pumpkin and art displays set up throughout the park.
Oct 7-31
Tickets go on sale to non-members on Sept 15
Cost $32+ per person
Check out our other post on other things to do in the Descanso Gardens year-round.
Descanso Gardens | 1418 Descanso Dr, La Cañada Flintridge | Google Map It
Celebrate Fall at Disneyland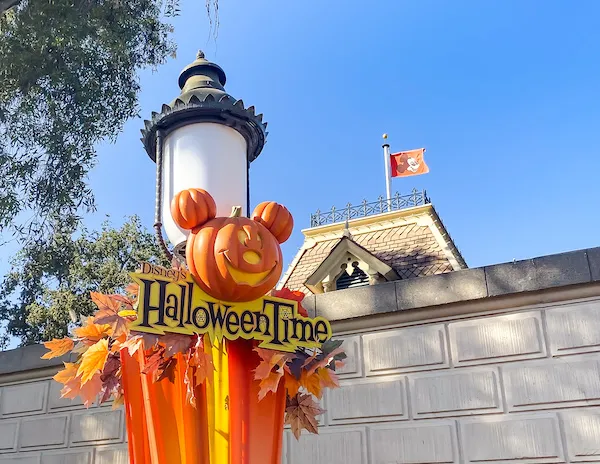 One of the best times to visit Disneyland is in the fall in Orange County. I highly recommend it if you have never been to the Happiest Place in the World during the fall.
The autumn decorations and details throughout the park bring the fall's magic to life.
For an extra cost, you can attend one of their famous Halloween party… the Oogie Boogie Bash Dress up and meet up with Mickey and Minnie and go trick-o-treatin' at your favorite park.

Your kids and the inner child in you will love it. Note that these tickets for the Oogie Boogie Bash sell out quickly.
Both parks celebrate fall and Halloween from Sept 6 to Oct 31.
Advance tickets and reservations are required.
Disneyland | 1313 Disneyland Dr, Anaheim | Google Map It
Universal Studios Hollywood Halloween Horror Nights
Hollywood Horror Nights have officially been announced back for Fall 2022.
For those who love a good scare, Universal Studios Hollywood's Halloween Horror Nights is the perfect event. Every year, they promise it to be even more intense than ever, with new mazes inspired by popular films and TV shows.
It's an immersive experience that partially takes place in parts of Universal Hollywood's backlot.
Attendees will have the chance to experience firsthand what it's like to be amidst a zombie apocalypse or face off against scary characters like Michael Myers and Freddie Krueger. It's also another chance to get in some of your favorite Universal Studios eats.
Universal Studios | 100 Universal City Plaza, Universal City | Google Map It
Haunt O' Ween
A family-friendly immersive Halloween experience takes place at Westfield Mall in Woodland Hills.

Join in on the fun, interact and engage with all the Halloween activities at this event. Pumpkin picking, trick or treating, performances, food trucks, and more.
Sept 30 – 31
Cost: General Admission $44 per person
Stay tuned for the 2022 announcement
Haunt O' Ween | 6100 Topanga Canyon Blvd, Woodland Hills | Google Map It
Check Your Local Neighborhood Events
Sometimes your local neighborhood will have fall and Halloween activities and festivities planned within the community that you won't find blasted online.

Join your local community Facebook group or check with your local library.
While this is not a complete list of Los Angeles fall activities, we hope these highlights get you excited for fall in Los Angeles.
While Los Angeles may not be the epicenter of autumn, there is no shortage of fall activities.
Where do you do to celebrate fall in Los Angeles? What is one of your favorite Los Angeles Fall activities?
Ready for Christmas? Don't miss: Christmas in Los Angeles
Share the tips & love on Pinterest: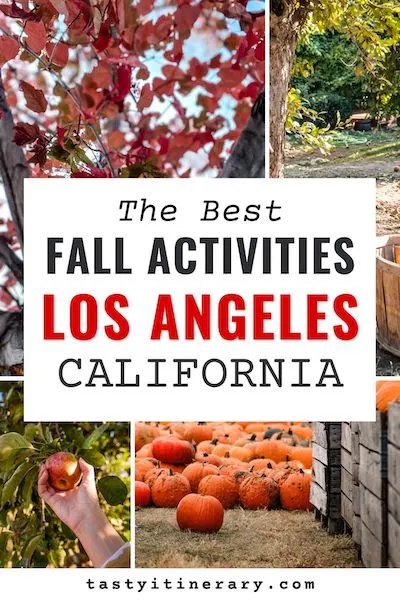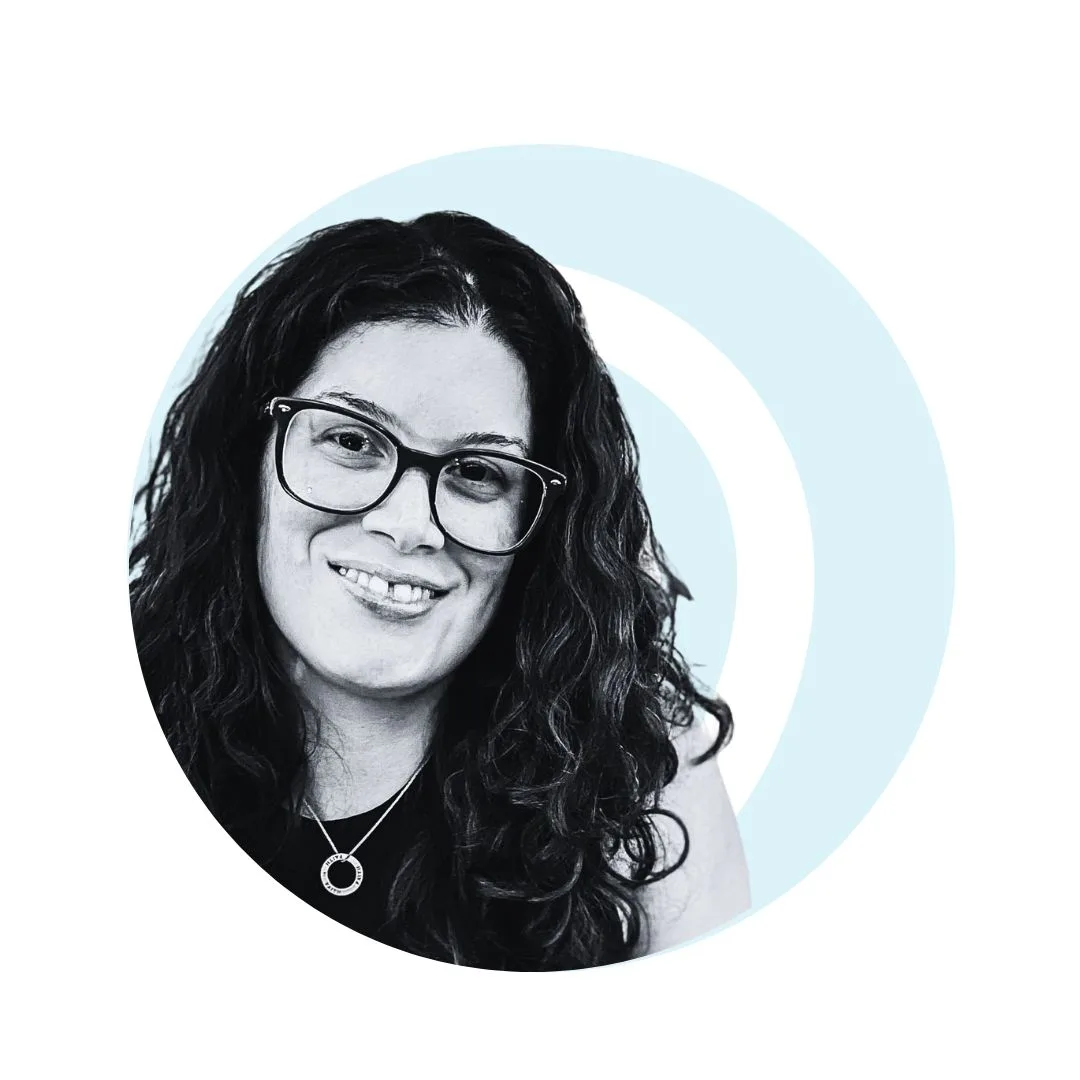 Meet Kathy – a food, travel, and cruise writer based in Los Angeles/Pasadena. With over 20 years of experience planning trips and logistics at her full-time job and for herself, she's become a pro at crafting unforgettable travel itineraries. She's always looking for delicious, fun cruise itineraries and travel destinations and is slightly obsessed with Italy. Her passion and curiosity for travel started in childhood on her yearly and sometimes bi-yearly trips to PR. She firmly believes that life is short and we must make the most of it – so let's explore the world and make some incredible memories.