Looking for the best things to do in Kauai? What are the must-see sights and fun activities in Kauai? What not to miss in Kauai on vacation?
Kauai is known as the Garden Island of Hawaii. It's appropriately named because it rains on average 200+ days a year and, in some parts up in the mountains, even more.
It is one of the top wettest places on earth. With all that precipitation, the island is flourishing with beautiful flora and fauna. It's raw beauty, like no other place I've been to yet.
Now, don't let the rain stop you from going there. It rains for short periods of time. When it rains in one part of the island, you can get in the car and drive to a different part of the island where it's not raining.
We vacationed for 7 amazing days in Kauai, and the rain never lasted more than 30-60 minutes at a time. Sometimes even just 15 minutes. Sometimes, we got in the car and moved on to explore elsewhere.
But wait for those rain showers to halt and the gray clouds to open up. You'll be amazed by the rainbows.
Kauai is one of those islands that will leave you speechless. Especially when exploring the North Shore and Waimea State Canyon. The landscape is remarkable.
Even more, your jaw will drop when you take a helicopter or plane tour from above or sail along the Nā Pali Coast. And when you see the beauty of Waimea State Canyon for the first time, you'll understand why it's called the Grand Canyon of the Pacific.
A vacation to Kauai is great for solo trips, couples, honeymoons, families, and between friends. It can be that family vacation everyone has been waiting for. Or a romantic paradise for couples ready to get away and spend intimate time together.
It's a beautiful island with many things to do in Kauai.
The moment you leave the airport, you will instantly feel like you're on vacation – seeing roosters everywhere might have helped with that.
There is something in the air in Hawaii because even when we visited Oahu years ago, we felt the same. As we could finally relax, that could also be the stress from living in a busy city like Los Angeles.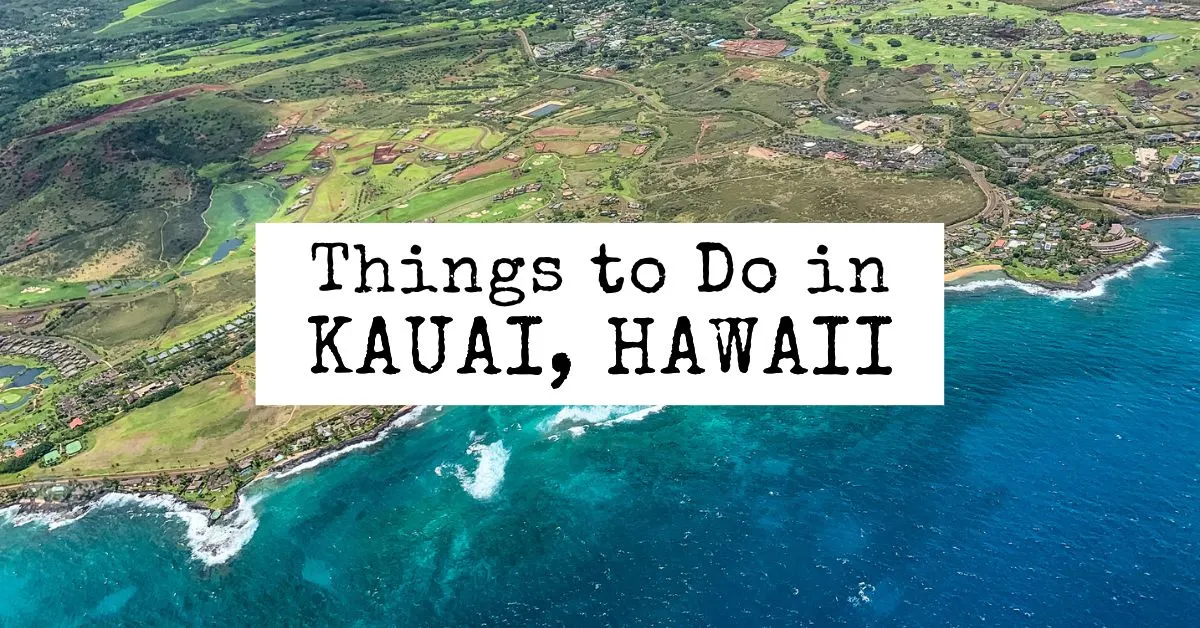 This post may contain affiliate links, which means we'll receive a commission if you purchase through our links at no extra cost to you. Please read full disclosure for more information. We appreciate your support!
There are many fun things to do in Kauai and many nooks and crannies to explore. What I love about Kauai is that you can either stay on the path everyone is on or go off the beaten path. No matter which way you decide to go, you're going to get a beautiful experience no matter what.
Do you need a car rental? YES. I'd say renting a car is a must.
Are you taking a Hawaiian cruise? You can easily plan a shore excursion to one of the activities below. Or rent a car for the day, and explore the island. The possibilities are endless.
In this post, we explore the best things to do in Kauai so that you can plan a fantastic vacation. Whether you do them all or just do a few because of time constraints, you will have a fun and fabulous time. You'll fall in love with Kauai and want to return to explore what the island has to offer.
Things to Do in Kauai
Here is a Google Maps link to everything listed and mentioned in this blog post.
1. Helicopter Tour or Plane Tour of Kauai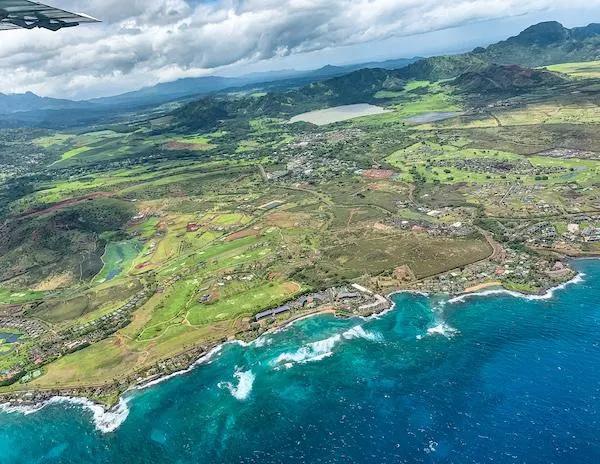 As a first-timer in Kauai, a guided aerial tour via helicopter or plane is one of the top things to do in Kaui. I list it as #1 because, without a doubt, it's a fantastic introduction to Garden Island. I suggest you do this one on your first full day in Kauai.
It's a great advantage point from above. You'll also learn of its history and fun spots to explore. You will get to see areas that nobody can get to on foot.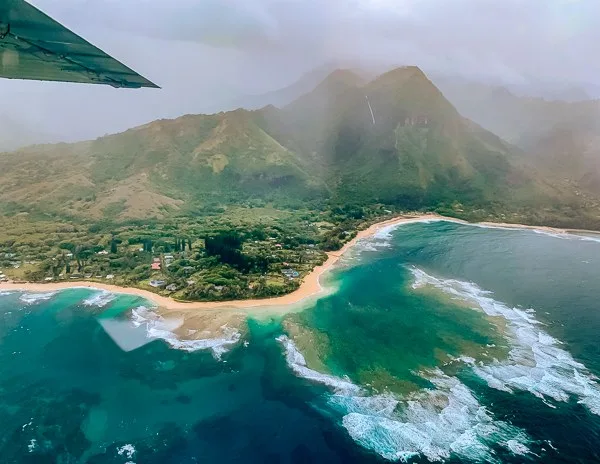 The helicopter tour is the best way to see the island. There are fewer people in the aircraft, the windows are wider so you can see better, and the pilot can fly you down closer and into the mountains. This tour is a bit of a splurge, so keep that in mind.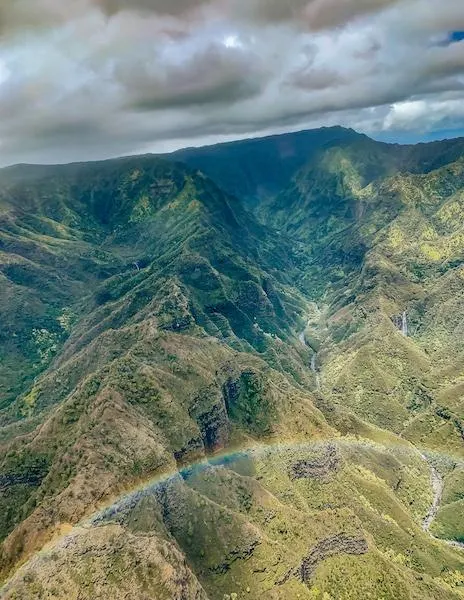 When we visited Kauai, we decided to do a plane tour with Wings Over Kaui as it fit our budgets better. It is the 2nd best way to see the island from above. We had a fantastic flight and would book them again.
[Book a Plane Tour Here] [Book a Helicopter Tour Here]
2. Sail the Nā Pali Coast (Or the South Coast)
The best way to see the Nā Pali coast is from above or by boat. It is one of the most magnificent sights you'll see on Kauai. You can hike the Nā Pali Kalalau trail, but you'll need reservations and a permit – it's a different experience.
The Nā Pali coast is 15 miles along the northwest coast of Kauai. As you sail towards it, you'll spot dolphins, sea turtles, and maybe even a whale. You'll get to see the magnitude of the Napali coast from a boat.
Now, depending on the weather, there may be a chance that the waters will be too choppy to sail. Your tour company may allow you to reschedule or sail the South Coast. This happened to us, and we also chose to sail the South Coast, which was amazing. We saw dolphin pods, sea turtles, and even a whale breach.
Luckily, we witnessed why Nā Pali coast is extraordinary via Plane the day before. We chose to continue the excursion towards the South Coast of Kauai.
We enjoyed the Na Pali Snorkel BBQ Sail excursion with Captain Andy's Sailing Adventures. Would book them again.
3. Take a Road Trip to Waimea Canyon State Park
The Waimea Canyon State Park is "the Grand Canyon of the Pacific." It didn't quite dawn on me why until I was there. The sight of it is dramatic and beautiful.
The above photo was taken at a lookout point on our drive to Waimea Canyon Drive. There will be lookout points on your drive that you should safely stop and admire. If it's not an official lookout point, be careful when stopping on the side of the road.
Your goal is to reach Waimea Canyon Lookout.
You'll want to start your drive on Highway 550 from Waimea. Make sure you have a full gas tank to make the trip to Waimea Canyon Lookout and back.
There are hiking trails in Waimea Canyon. You'll want to prepare in advance if you'd like to do this.
4. Visit Wailua Falls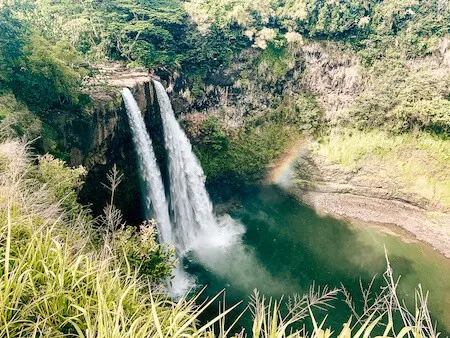 Wailua Falls is the easiest and most accessible waterfall for visitors. Even though it's touristy, it's just as beautiful as hiking to one of the others in Kauai. The journey may not be as exciting, but the waterfall is still beautiful.
You can add a quick stop to your itinerary when in Lihue or near Kapaʻa.
Want to hike to one of the other waterfalls in Kauai? Check out these fun, adventurous waterfall tours:
Kauai Secret Waterfall Paddleboard Adventure [Book Here]
Kauai Wailua River Kayak & Hiking Tour to Secret Falls [Book Here]
5. Go Mountain Tubing at an Old Sugar Plantation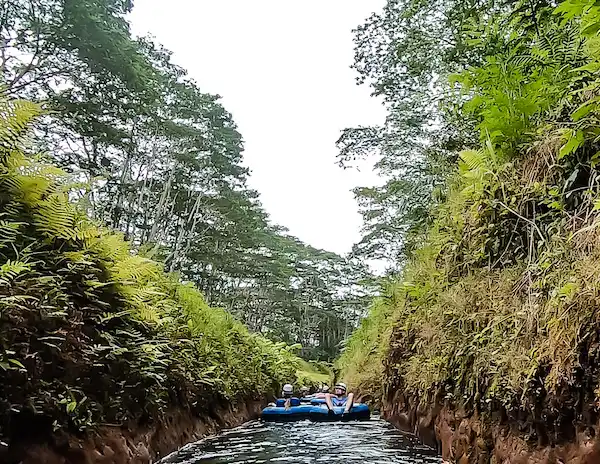 If you're looking for more fun things to do in Kauai, you can't miss mountain tubing at an old sugar plantation. For anyone thinking that it's an adrenaline rush, it is not. It is actually kind of relaxing and yet there is just enough excitement to make this an adventure you'll never forget.
You'll sit in a tube and float down tunnels. At the same time, the guides fill you in on the history of the plantation and great stories. There is beautiful scenery. And on a hot day, it is quite refreshing. It drizzled during our adventure, but it didn't matter because we were wet anyway. It was a ton of fun.
Kauai Backcountry Adventures leads these tours on the island in Lihue, and it is a memorable experience. Their guides are informative and entertaining, and they make sure you safely have a good time tubing. You can also pair tubing with a ziplining adventure.
Tips: Book in advance. Make sure you wear clothes you're okay getting wet in. Wear water shoes.
6. Explore Hanalei
The small beachside town of Hanalei is filled with great shops, restaurants, and cafes. It has beautiful mountain scenery. We spent quite a bit of time here as it is peaceful just as it is charming.
There are many great places to eat here. I suggest stopping here for a quick bite for breaking on the way to Hanalei Bay or your return for lunch.
Hanalei Bread Company also prepares picnic baskets to take on the beach.
Note you'll have to pass a one-way bridge to enter Hanalei. There may be traffic to enter in the early evenings.
In the area on Saturday morning? Stop by the farmer's market in Hanalei from 9 am to 12 pm. It's a local favorite.
7. Spend time in Hanalei Bay (Hanalei Beach)
If you're not staying on the North Shore, a drive there is a must as exploring Hanalei Bay. Hanalei Bay is the largest bay on the North Shore. You'll want to stop by the town of Hanalei for some breakfast or lunch on the way there.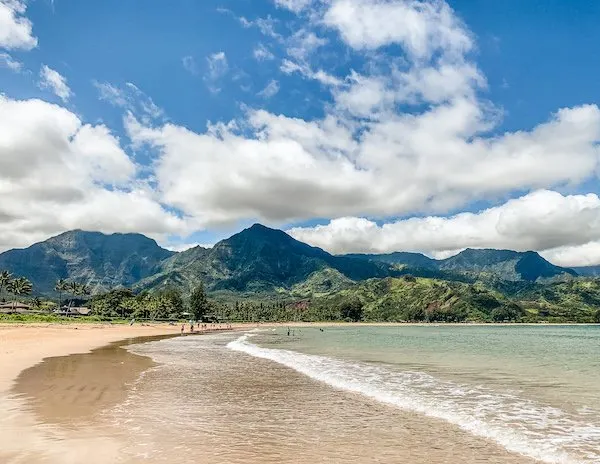 Hanalei Bay is 2 miles long of white sand beach with magical mountain views. It's the perfect place to spend a peaceful beach day for sun and swimming. You won't be able to stop staring at the beauty of the mountains. If it rained the day before, look out for waterfalls in the mountains.
Don't miss taking a long walk along the shoreline to Hanalei Pier.
This beach packing list covers all the essential items you will need. Make sure you have everything you need to hit the beach and enjoy your time to the max. Add this beach vacation packing list as part of your beach planning. | tastyitinerary.com
8. Kilauea Lighthouse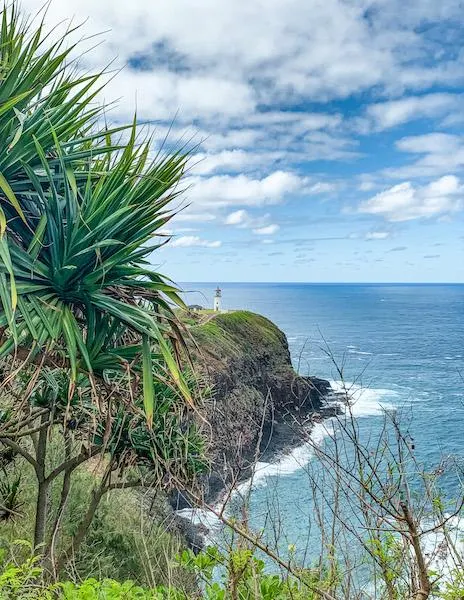 While on the North Shore, plan a visit to Kilauea Point National Wildlife Refuge Lighthouse. The outdoor space is open to visitors. You must make reservations here if you'd like to visit Kileaua Point or enter the refuge.
We visited and saw the lighthouse from a distance because it was closed. Even so, we thought it was an amazing sight from where we were.
9. Anini Beach
About a 15-minute drive from the lighthouse is Anini Beach. This is a great spot for snorkeling and spending the morning or afternoon.
Easy to get to by car. There are no facilities. You'll probably have to park on the side of the road. Be aware of any private property signs.
10. Kauapea Beach
Even closer to the lighthouse is Kauapea Beach. Also known as a secret beach. It is a secluded beach by the cliffs. You'll need to do a short hike to the beach.
There is a trail that leads you to the beach. The trail is at the end of a dirt road. The trail itself is about a 10-minute hike. It can be difficult as it can be muddy and slippery, especially if it has rained recently. Consider it a short adventure to get to a beautiful secret beach.
11. Tree Tunnel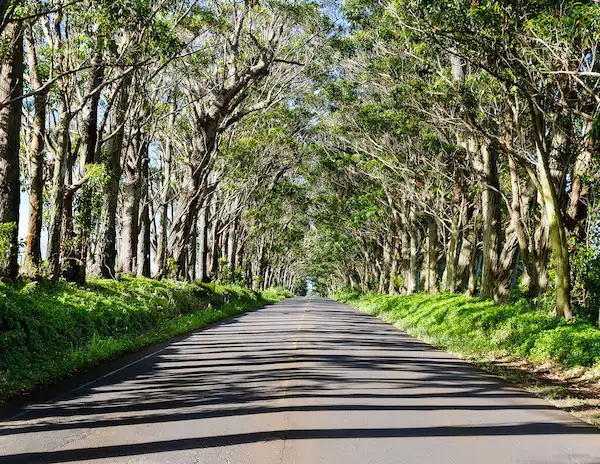 On your drive to Koloa Town, don't miss Tree Tunnel. A one-mile stretch of Eucalyptus trees is considered the gateway to the South Shore of Kauai.
It's pretty, and you'll feel like you're in a movie. Although half the time in Kauai, I felt like I was on a set of a movie based in a fictional paradise, it's very much real.
12. Old Koloa Town
Old Koloa Town is a village of shops and restaurants that once was Hawaii's oldest sugar plantation. It's a historic part of Kauai. Super charming and worth the stop, possibly for lunch or a quick coffee.
We loved walking around and supporting small businesses. There are also plaques that you'll come across on the restored building with Koloa's history.
What to Pack for Hawaii
Here are the top 20 things to take with you on your Hawaii vacation. Printable Hawaiin Packing List included.
13. Explore Poipu and its Beaches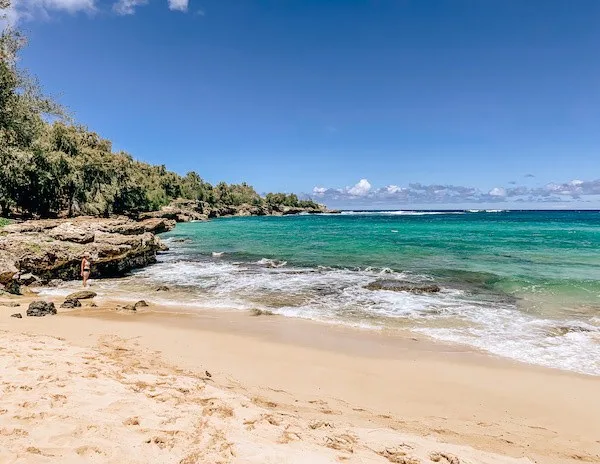 Poipu is on the island's southern side and where most people stay to explore Kauai. You'll find many different accommodations and centrally located things to do in Kauai. Although we didn't stay here, we enjoyed visiting.
Many will say to visit Poipu Beach Park. While that is a lovely beach, I found it pretty crowded. There are beaches off the beaten path in Poipu. With a little adventure and Google Maps, you'll be able to find the perfect beach to sneak away to.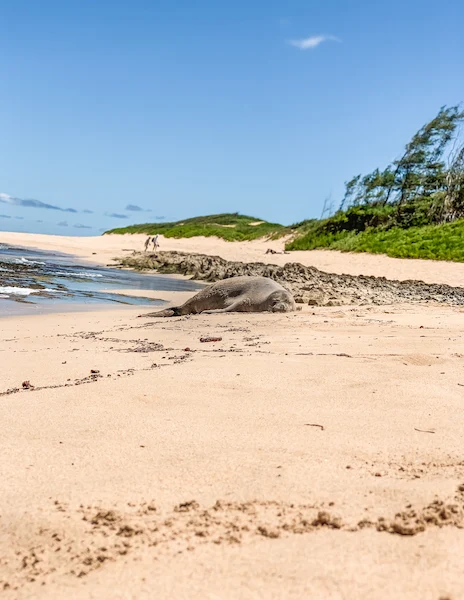 We went to Maha'ulepu Beach (Google Map It), recommended by a local. It was the best little spot for swimming and sunbathing. Even the Hawaiian Monk seal thought so, too. So do not be afraid to go down dirt paths. Never know what beach it may lead you to.
– Don't Miss: What to Pack for a Beach Vacation –
14. Visit Kauai Coffee Company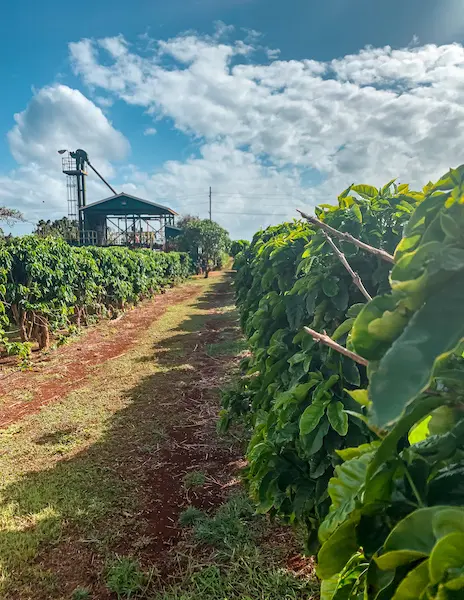 Raise your hand if you're a coffee lover. *Waves both arms in the air*
Kauai Coffee Company serves free samples of coffee. You can take a self-guided tour of their estate, which is quite peaceful and beautiful.
Note, they used to free guided tours, but after 2020, those guided tours have to be reserved, and it's $25 pp. This is a great stop without a guided tour, so you don't need to book one unless you want to.
15. Don't Miss Seeing the Sunrise or Sunset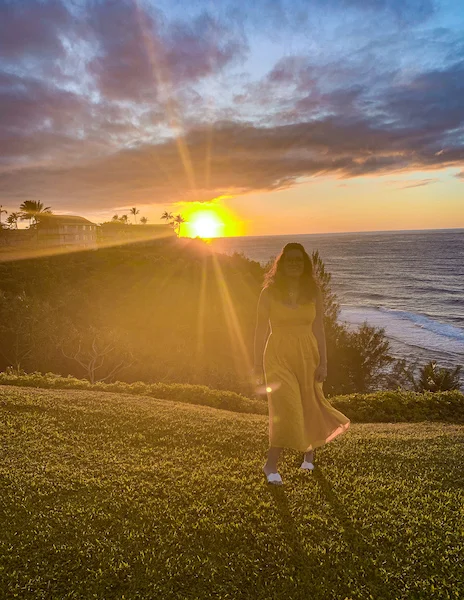 Seeing a Hawaiian Sunrise and Sunset is one of the must things to do in Kauai. Whether you book a sunset cruise, a dinner with a beautiful view at a restaurant, or find a spot at the beach, make sure not to miss that sunset. We have some fantastic sunsets here in Los Angeles, but Hawaii sunsets are one of a kind.
We watched the most beautiful sunset from where we stayed at The Cliffs at Princeville. The next time we plan to do a sunset cruise.
Tour Option:
Sunset Cruise Option: Na Pali Sunset & Sightsee Boat Tour [Book Here]
16. Luau
Looking for an authentic Luau? Tahiti Nui throws a festive Luau with local Tahitian and Hawaiian favorites every Wednesday night. They serve the best mai tais around.
We did one years ago in Oahu, so I didn't plan one in Kauai. While we did have a good time, I thought it was commercialized. I decided to skip it during our last trip to Kauai. Then I discovered that Tahiti Nui has a Luau and wished I had known about it sooner.
Tahiti Nui is a local business celebrating Hanalei's best with food and entertainment. It is an intimate setting that takes place in the outdoor space of their restaurant.
Plan accordingly and book in advance.
17. Don't Forget the Hawaiian Shave Ice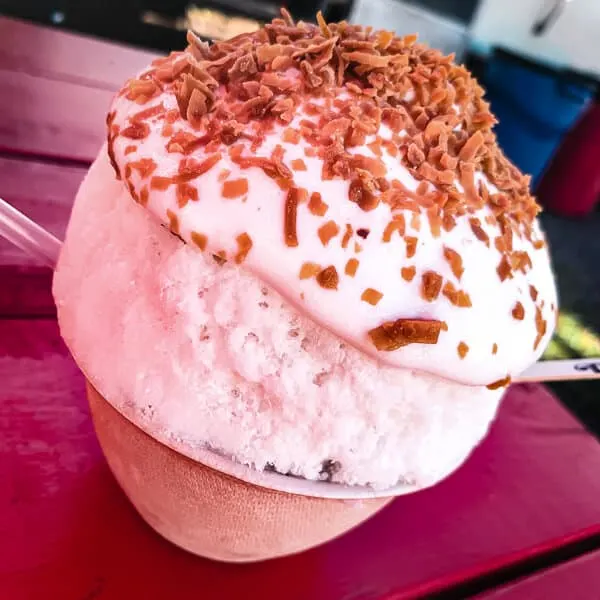 You can't leave Kauai or any part of Hawaii without trying the shave ice. The shaved ice is like a snow cone but 10 times better. The ice is so fluffy and velvety, almost like ice cream. There are a variety of flavors and toppings. It's the best treat on a hot, humid day.
You'll find many shaved iced shops throughout the island. Given a chance, I'd try them all. We stopped at Wailua Shave Ice food truck for their Triple Coconut flavor pictured above.
18. Enjoy Local Eats
On the topic of food… of all the things to do in Kaui, enjoy all the local eats. The food in Kauai blew me away. Everything is fresh, organic, and amazingly delicious.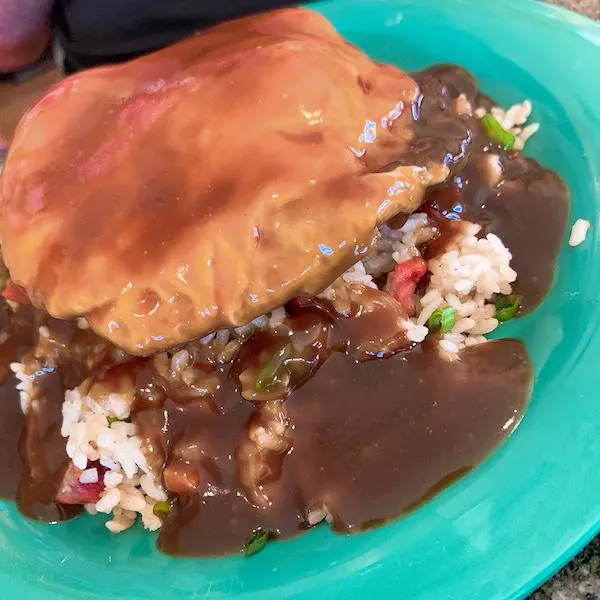 You shouldn't miss trying all the Mai Tais, Shaved Iced, poke, and loco moco. Along with many other great eats you'll find in Kauai. You can read the places we ate and enjoyed in my Kaui Food Guide.
There are also food tours in Kauai that you can book and take advantage of. Food tours are always my favorite way to explore the island's culture. I always recommend booking these tours early in your trip.
Food Tour Option:
Kauai Local Tastes Small-Group Food Tour [Book Here]
Share the tips & love on Pinterest: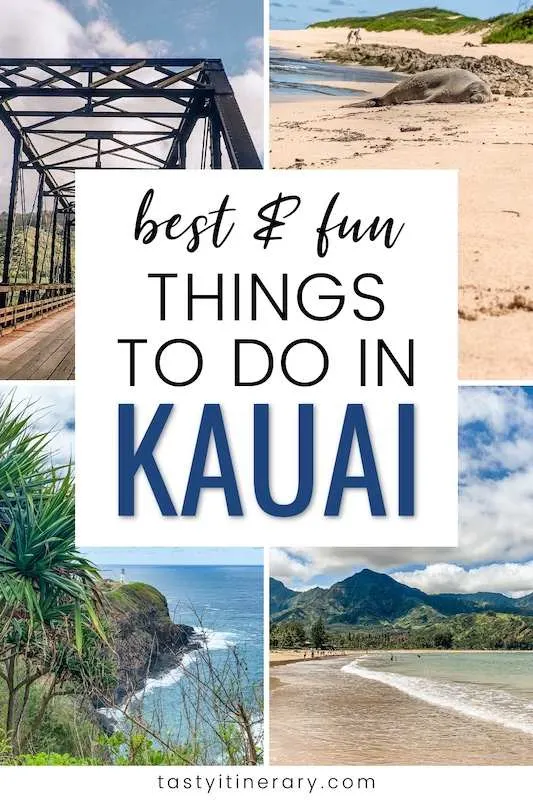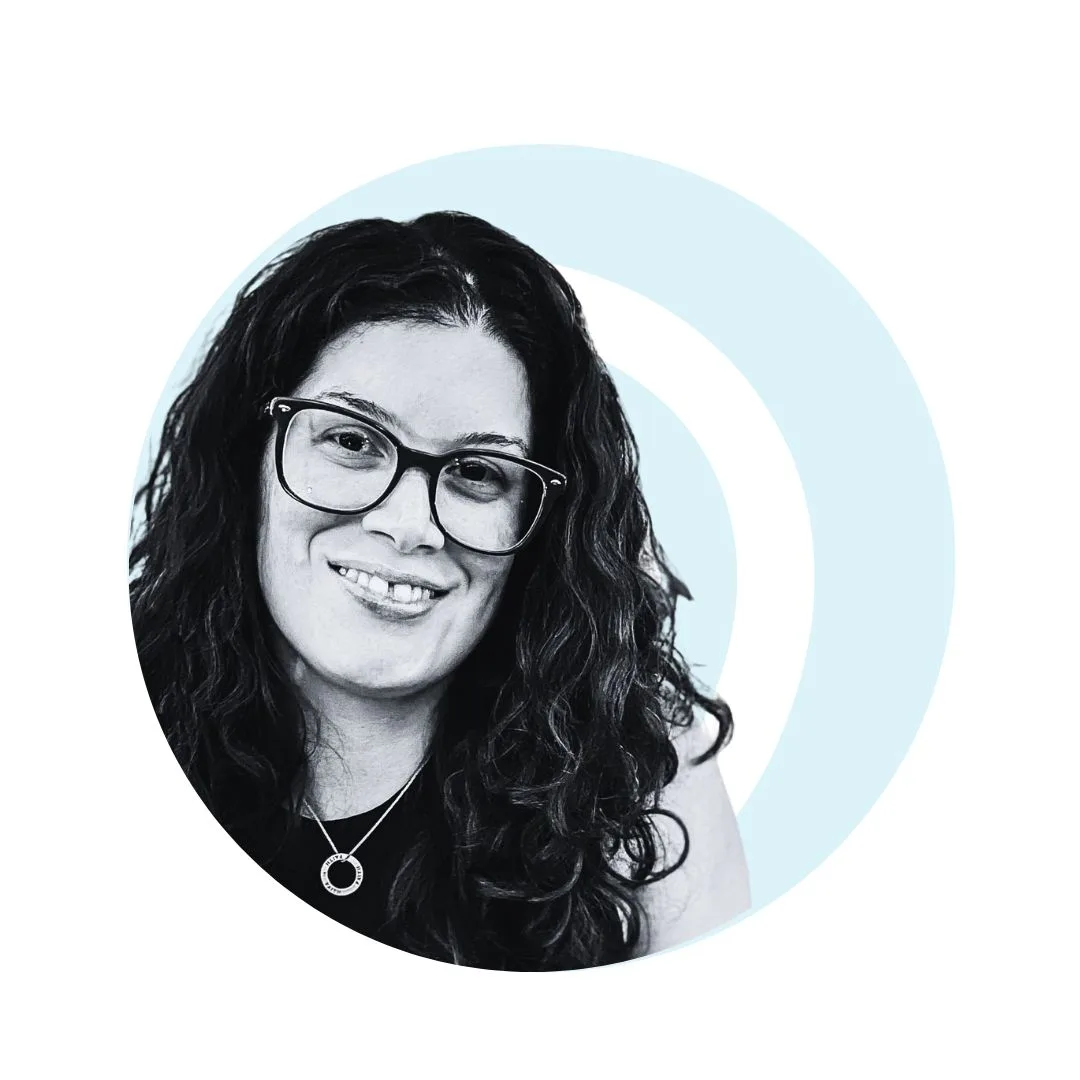 Meet Kathy Ava – a food, travel, and cruise writer based in Los Angeles/Pasadena. With over 20 years of experience planning trips and logistics at her full-time job and for herself, she's become a pro at crafting unforgettable travel itineraries. She's always looking for delicious, fun cruise itineraries and travel destinations and is slightly obsessed with Italy. Her passion and curiosity for travel started in childhood on her yearly and sometimes bi-yearly trips to PR. She firmly believes that life is short and we must make the most of it – so let's explore the world and make some incredible memories.