Looking for romantic restaurants in Pasadena for date night or a special occasion?
A romantic night out should be special. Whether you're celebrating a first date, Valentine's Day, your anniversary, a birthday celebration, or simply a much-needed date night, it's nice to make it memorable.
What makes a restaurant romantic? A candle-lit dinner? Is it an intimate setting? The lighting? A fireplace? The location? The view? The food? Or perhaps it is just the idea of having a beautiful dinner with your significant other? I guess it's a combination of it all.
We may all have different views of what we consider romantic. Satisfy my burger cravings or bring home some cupcakes from my favorite cafe… romantic. Serve us an incredible menu that includes dessert in a quiet restaurant spot, which is romantic.
What do you look for in a romantic restaurant?
We have close friends who had their first Valentine's Day date at Boiling Crab. Have you ever been? It's delicious but a garlicky mess. You wear a bib, and you eat with your hands. You'll guarantee to smell like their whole shebang sauce for days.
But that didn't stop them from having a wonderful date night that they humorously describe to this day as romantic. They are married now with two kids.
This post may contain affiliate links, which means we'll receive a commission if you purchase through our links at no extra cost to you. Please read full disclosure for more information. We appreciate your support!
The dictionary defines romantic as "conducive to or characterized by the expression of love."
Below is a list of romantic restaurants in Pasadena when you enter their restaurant, you know that everything they do is expressed with love.
They'll cater to your special night, from the beautiful setting and ambiance to the delicious food.
For all of these restaurants, book reservations in advance. Sometimes you may have to request special seating. Note that the restaurant is not obligated to fulfill those requests.
Romantic Restaurants in Pasadena
1. Perle Restaurant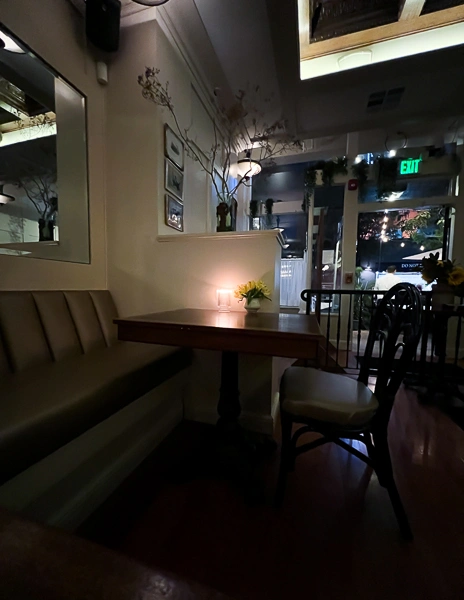 From the outside, Perle in Old Pasadena can deceive your eyes, and you'd wonder, how can anyone have an intimate dinner here? We certainly did. After a romantic dinner at Perle for our anniversary, we take our previous assumptions back.
Perle is a fantastic romantic restaurant in Pasadena for a special night or just because. The menu at this Michelin guide restaurant features classic French dishes that are expertly prepared, and the intimate setting creates a romantic atmosphere.
The charming décor and soft lighting make it easy to forget the outside world, and the attentive service ensures that every need is taken care of.
Whether celebrating an anniversary or simply looking for a special place to enjoy a meal, Perle is sure to create a memorable experience.
There is also an intimate bar in the back, nicely separated from the dining room, for pre-dinner drinks and small bites.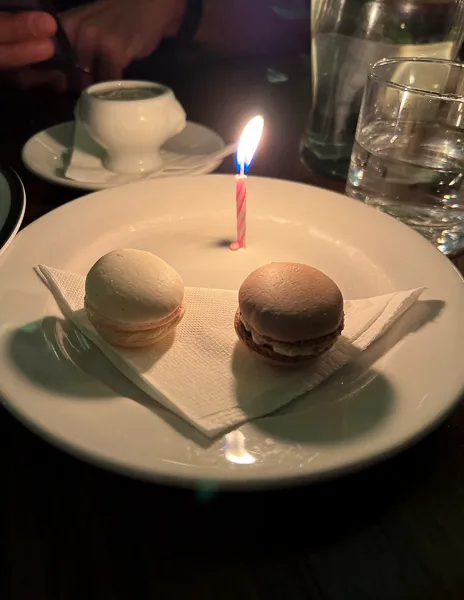 Note that because food is one of our love languages, we celebrated our anniversary at a few restaurants throughout the week, leaving Perle for our anniversary. Perle is the only restaurant from the week that did anything to mark our special occasion, and we truly appreciate the thoughtfulness.
Tip: Reserve a table in advance and sit inside if you want an intimate setting, as we don't find their outdoor seating nearly as intimate. Also, let them know if you're celebrating a special occasion.
Perle | 43 Union St, Pasadena | Google Map It
2. Agnes Restaurant & Cheesery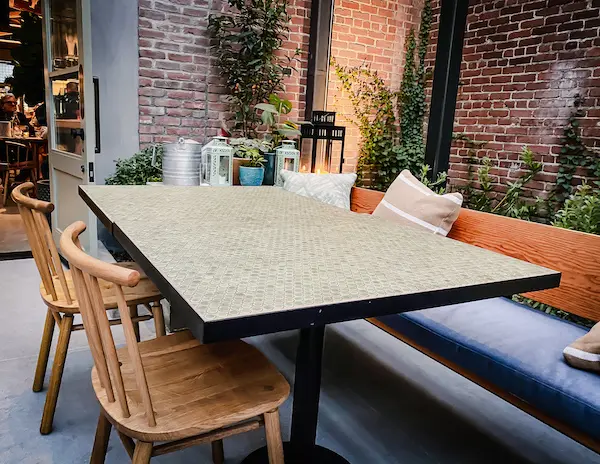 Agnes Restaurant was recently added to the MICHELIN guide for its fabulous menu.
They also have a lovely back patio perfect for a date night. Combining these two important things makes Agnes one of the most romantic restaurants in Pasadena.
Once the sun has set, the light is no longer blanketing the patio, it makes for a more private setting with some string lights hanging from above if you can snag a cozy corner, that's a plus.
The restaurant itself is beautiful with its open kitchen. I love that they serve their food on vintage plates. Between the amazing food and the details found throughout Agnes, you can see the love and heart the owners -a couple- put into it.
The food here is incredible. You'll hang on to every bite. Don't miss sharing a 1/2 & 1/2 board, their handmade pasta, and their famous Choco Taco for dessert.
Agnes Restaurant | 40 W Green St, Pasadena (Google Map It) | Reservations
3. Entre Nous
If it's French, it's romantic. Right?
Entre Nous is a quaint French bistro on Green Street. Serving well-known French dishes and vibes that transport you to France.
It's a wonderful restaurant to celebrate an anniversary or any occasion that requires a romantic setting, a delectable menu, and a lovely French wine list.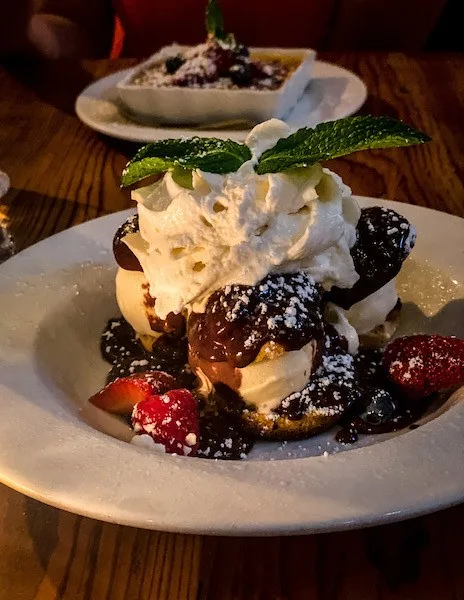 You'll want to try everything on the menu as you will love everything from start to finish.
We suggest sharing a few favorites like the escargot, the mussels in white wine, and the rack of lamb. The pomme frites here are special.
And, no matter what, don't forget the dessert. You'll be walking out of there high from the exquisite flavors of your dinner.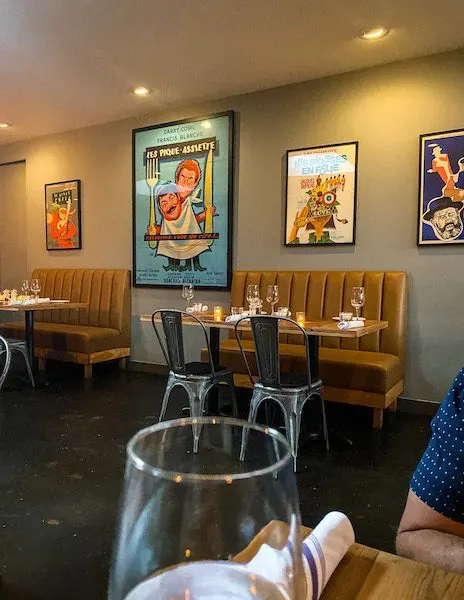 The French movie posters on the wall are charming. While we love sitting inside, if you can snag a table on their small outside patio, you'll find it intimate, romantic, and quieter.
Entre Nous | 119 W Green St, Pasadena (Google Map It) | Reservations
4. Cafe Santorini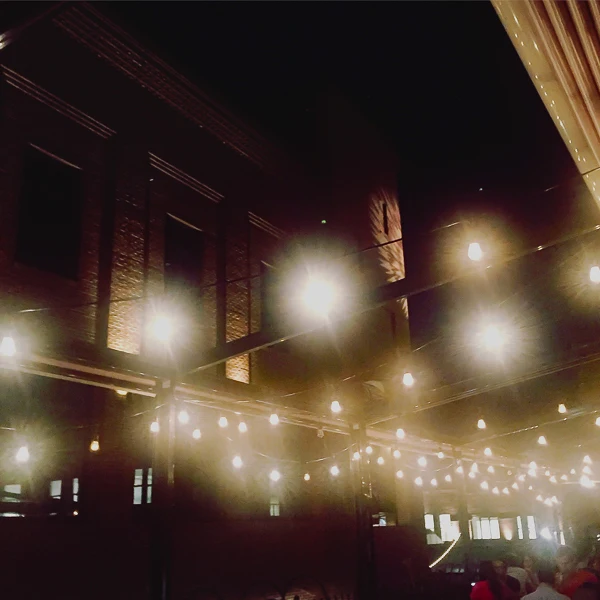 Cafe Santorini is one of the best date night restaurants in Pasadena with a view. This restaurant resides in the heart of Old Pasadena and is on the 2nd floor. Whether you sit inside or outside, either has a lovely ambiance for a romantic dinner. My favorite is the shaded outdoor terrace, stringed with lights with a view of One Colorado.
The Mediterranean cuisine served is very good, and some of the dishes remind us of our time spent in Greece and Italy. We always like to start with the Santorini Mezze Tasting.
Note: This restaurant is not ideal for anyone with limited mobility. There is a narrow set of stairs to get up to this restaurant.
Cafe Santorini | 64 W Union St, Pasadena (Google Map It) | Reservations
5. Arroyo Chophouse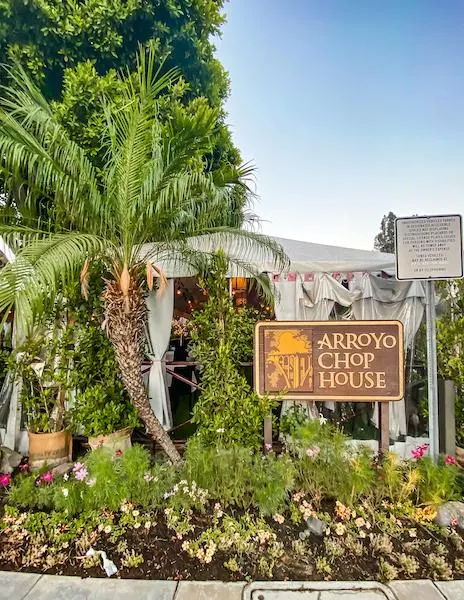 Arroyo Chophouse, one of the best steakhouses in Pasadena, also caters to the details. We celebrated our 19th anniversary here, and while we had a fantastic porterhouse dinner, I was most impressed by the note left on our table.
Looking for a romantic cozy outdoor setting? Arroyo Chophouse has a beautifully set outdoor area with fairy lights, lanterns, and greenery. No worries, they do have heaters for the colder time of year.
Inside is a nice dimly lit atmosphere, and even more romantic when they have a pianist playing in the background. We suggest not sitting near the bar.
Tip: Get the souffle for dessert.
Celebrating a special occasion? Make sure to let them know when you make the reservation.
Arroyo Chophouse | 536 S Arroyo Pkwy, Pasadena (Google Map It) | Reservations
6. The Raymond 1886
The Raymond 1886 restaurant is an old craftsman-style cottage part of Pasadena's history. The caretaker's cottage was once part of a 300-room hotel that no longer exists.
Known for its excellent crafted cocktails and delicious menu, The Raymond, by locals, is considered one of the romantic restaurants in Pasadena. It is another one of our MICHELIN guide restaurants that we are proud of.
It has 3 sweet and quaint outdoor areas surrounded by lush greens, covered in wisteria, and antique chandeliers hanging above the tables. The stone outdoor fireplace ties it all together for a romantic date out.
You can plan a romantic brunch or dinner here for your special occasion.
The Raymond | 536 S Arroyo Pkwy, Pasadena, CA 91105 (Google Map It) | Reservations
7. The Arbour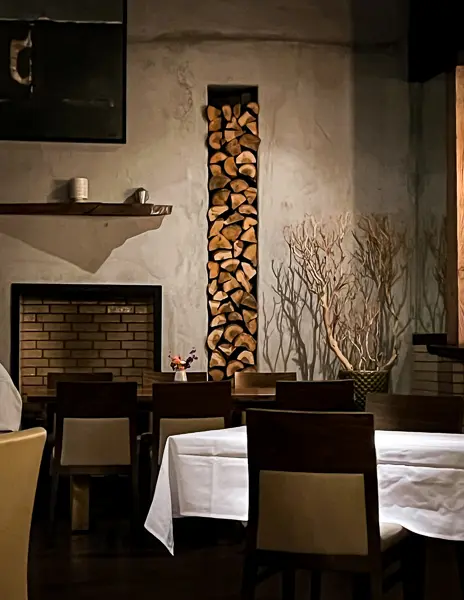 The Arbour is a farm-to-table restaurant on S. Lake Ave in Pasadena. It has a chic, upscale feel but still relaxing ambiance that allows you to sit back and enjoy your time with your significant other. The wood accents throughout had my heart and adds coziness to the restaurant.
This is one of those hidden restaurants in Pasadena that you don't know is there until you see people walking happily out of it. That's how we discovered it.
Their menu, while not large, makes it easier to select from. We always say that the smaller the menu, the better the food quality (for the most part). The Arbour delivers with its excellent dishes. The ingredients at the Arbour are locally sourced and organic.
We enjoy the bucatini alla vodka, and the New York striploin off their menu. The strudel for dessert is fabulous.
The Arbour | 527 S Lake Ave #120, Pasadena (Google Map It) | Reservations
8. Celestino Ristorante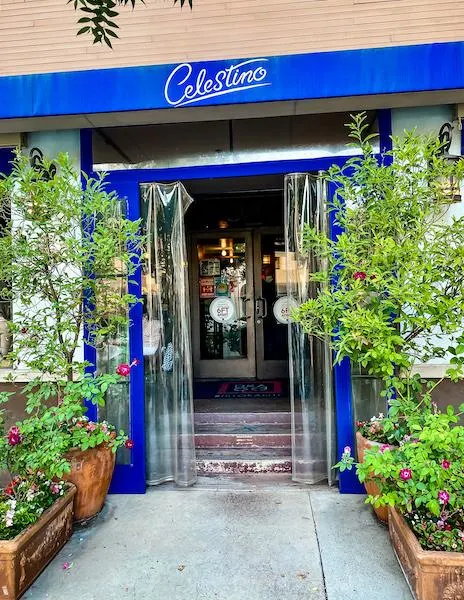 Celestino's serves traditional Italian dishes in an intimate setting. This is a lovely restaurant with European-style vibes that won us over when we dined here recently. A restaurant that is worthy to be part of a romantic night out.
Whether inside or outside in one of their patios, you'll enjoy a great meal and service. Their outdoor patio in the back is quaint and charming, ideal if you'd like to get away from some of the "bustle" of the main restaurant.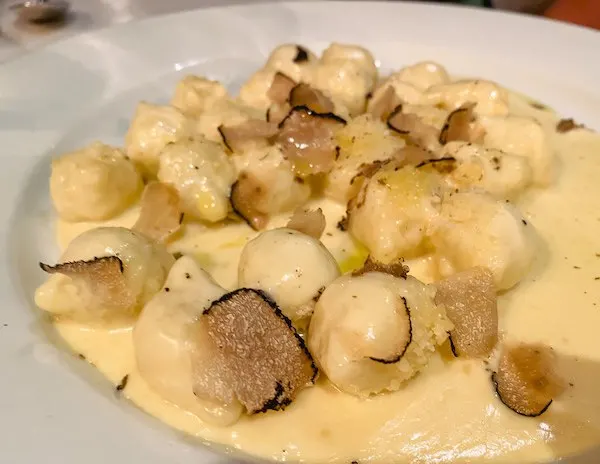 Their extensive menu is filled with delicious handmade pasta and other specialty dishes. We thoroughly enjoyed their truffle gnocchi and tiramisu when we were there.
Celestino | 141 S Lake Ave, Pasadena (Google Map It) | Reservations
– Don't Miss: Fantastic Pasadena Restaurants on Lake Ave –
9. Sushi Roku
Sushi Roku in Old Pasadena is one of the most popular sushi places in Pasadena. While I only eat sushi sparingly, the beauty of this restaurant has not been forgotten. Ideal to be part of these romantic restaurants in Pasadena, especially for couples that love sushi.
Not only is the sushi served beautifully presented, but the restaurant inside is idyllic and pleasing to look at. From the outside of the restaurant, it could be deceiving. The lanterns, bamboo plants, stone walls, and decor make it feel like you're dining outside a modern patio; however, you're inside.
This is one of those restaurants that should be on everyone's list for a special night out.
Sushi Roku | 33 Miller Alley, Pasadena (Google Map It) | Reservations
Looking for something fun and new to do in Pasadena? See how to spend time in the city of Roses.
Hope this list of romantic restaurants in Pasadena inspires your next beautiful night out with your partner.
If you're looking to end the night with a stayover, I suggest going out all out and booking a room at The Langham Hotel. Wake up the next morning with room service for breakfast. Then enjoy a picturesque stroll through their gardens and grounds before checking out.
What is your favorite romantic restaurant in Pasadena?
Share the tips & love on Pinterest: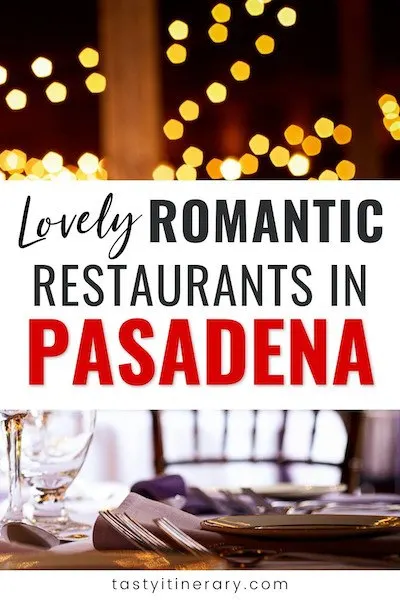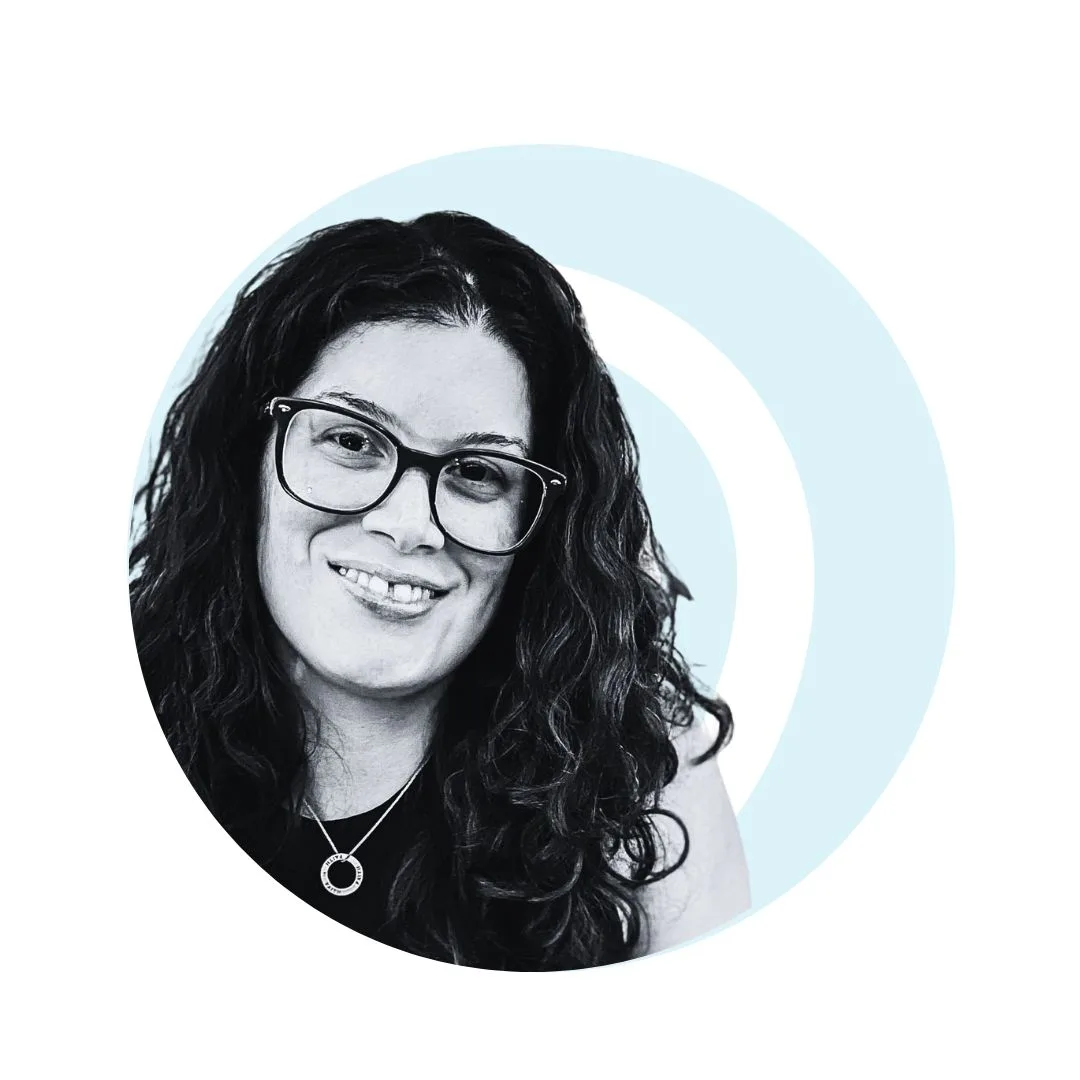 Meet Kathy – a food, travel, and cruise writer based in Los Angeles/Pasadena. With over 20 years of experience planning trips and logistics at her full-time job and for herself, she's become a pro at crafting unforgettable travel itineraries. She's always looking for delicious, fun cruise itineraries and travel destinations and is slightly obsessed with Italy. Her passion and curiosity for travel started in childhood on her yearly and sometimes bi-yearly trips to PR. She firmly believes that life is short and we must make the most of it – so let's explore the world and make some incredible memories.