There are many pros and cons of a fall cruise or a winter cruise. No matter the season, you'll be guaranteed a fabulous time on your cruise vacation.
We mostly travel in the shoulder season and for us, it's quite possibly the best time to vacation. There are a few destinations we have yet to experience because summer would be the best time. Eventually, we will shuffle around our vacation time. For now, a fall cruise is our favorite time to vacation.
So, if you're contemplating a vacation off-season, here are some pros and cons of a fall cruise and a winter cruise to mull over.
Disclosure: This post may contain affiliate links. If you decide to make a purchase from one of those links, we may get a commission at no extra cost to you. We appreciate your support.
Fall Cruise and Winter Cruise
11 Pros of a Fall Cruise and a Winter Cruise
1. Summer is over…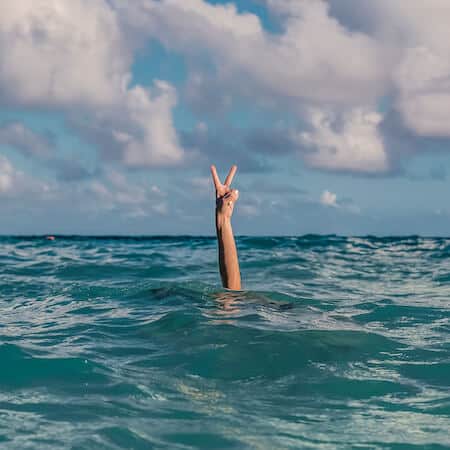 Kids are back to school. Which means fewer children on the ships. Take my word for it, it makes a huge difference on the ship.
2. Adults get time to play
Did I mention that the kids are back in school? It's the adult's turn to plan a romantic cruise without the kiddos.
3. Fewer crowds
Don't know about you, but I prefer not to be bumping into everyone on the pool deck or waiting in long lines to get food.
4. You can save money
Prices drop because summer is over and the demand for those family vacations isn't as high. Best time to take advantage of discounted cruise rates.
5. Experience the magic of the fall season
Depending on where you're cruising from or to (Canada or New England), you'll be able to experience the fall foliage in all its glory. Think of all the beautiful colors of fall.
Pack these cruise essentials
Packing for a cruise? Here are some items not to forget and add to your cruise packing list.
6. The Caribbean is the best escape…
The temperatures start to drop and you're looking to escape it, you can cruise to warmer and tropical weather. Escape to the Caribbean and enjoy a pina colada on the beach.
7. The warm weather is just right
The heat in the Caribbean and Mexico isn't as harsh as it is in the summertime. Still hot enough to sunbathe and frolic at the beach.
8. Explore Europe in the off-season
Just like a land vacation, it's the best time for a European cruise. The weather is just starting to call down the beginning of the fall and the sights are slightly less crowded.
9. Australia & New Zealand cruise
The seasons in Australia and New Zealand are opposite from ours here in the US. Therefore, our Fall is their Springtime and our Winter is their Summertime.
Time to take a winter cruise through the New Zealand Fjords!
10. Hurricane season ends on Nov 30th
If you refused to plan that trip to the Caribbean or Mexico because of the possibility of a hurricane ruining your cruise itinerary (always buy cruise insurance), don't worry because hurricane season ends on Nov 30th.
You can plan that winter cruise! Leave the snow behind for some white sand and turquoise views of the ocean.
11. Holiday cruising
Have you ever experience cruising during a holiday?
Thanksgiving
Christmas
Hanukkah
New Year's Eve
After reading about the festivities on the ships, it is on my bucket list and you should add it to yours too.
Imagine the magic of the holiday decor around the ship! The Christmas trees, the massive gingerbread houses, and full spreads of delicious foods without having to lift a finger in the kitchen. Don't know about you, but not having to bust my ass in the kitchen is definitely a plus for me!
Ringing in the New Year with family and a new set of friends in the middle of the ocean with some bubbly and the band playing in the background.
Ahh, it all sounds like a magical celebration!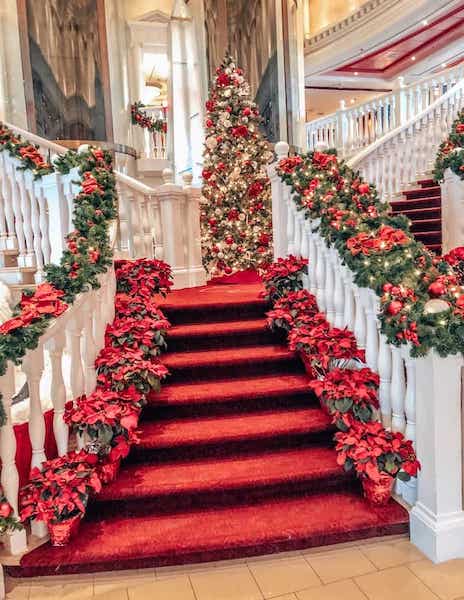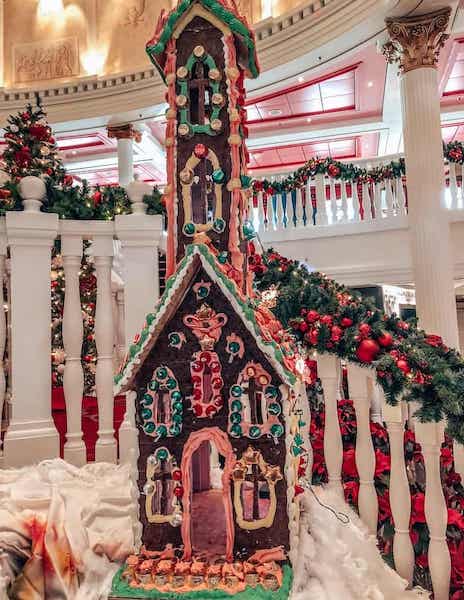 7 Cons of a Fall Cruise and a Winter Cruise
1. No cruises to Alaska
Cruises to Alaska come to a halt as the season ends in September. We've been dying to go on an Alaskan cruise, but haven't yet planned a summer vacation to do so.
How to Prepare for a Cruise
Booked a cruise or thinking about it? Read our top tips to prepare for your next cruise vacation.
2. Hurricane season
Hurricane season continues until the end of November. If you book a cruise to Mexico or the Caribbean, you'll be stalking the weather channel and praying no hurricanes will disrupt your vacation.
It happened to us and we had the wrong cruise insurance to protect us. We lost a lot of money and we had to rebook a last-minute cruise – which turned out to be one of our favorite cruises – but we still learned a valuable lesson.
Always buy your own cruise insurance.
3. Kids are in school
Kids are in school for the most part, so family vacations are put on hold until the next break.
4. Seasonal weather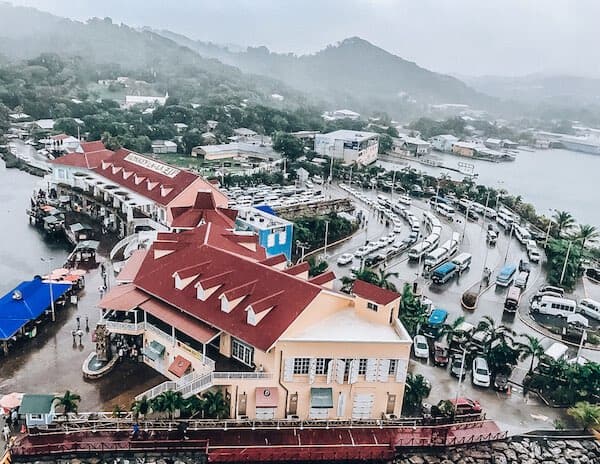 The weather may or may not cooperate. Some islands are in their rainy seasons. Like Roatan, every time we visit in the fall we were told that it's typical for that time of year. In Europe, it gets cold, so forget sunbathing.
5. Rough seas
If the weather isn't cooperating that most likely means rough seas. It's not fun for anyone.
6. Low tourist season
During high seasons, all shops are open and all excursions are available. In low tourist seasons, you won't have the same options.
7. High cruise fares during the holiday season
A family vacation during the Thanksgiving and Christmas holidays sounds like a blast, but the cruise fares are high yet again. Ugh.
Did you decide on a fall cruise and a winter cruise? What season do you love to vacation or cruise?
Why do you love or hate cruising in the fall or winter?
Don't forget to share the love on Pinterest: