Ready for cooler weather, crisp air, and pumpkin spice lattes? Can't wait for everything cozy and warm? Here are some of the best cozy gifts.
The temperatures will soon drop – thankfully – and the priority will be to say warm and cozy. The moment the temperature drops under 70, I'm freezing. Of course, that's because I'm weak after living in Los Angeles for so many years. Fall and winter have me pulling out my coziest sweaters from the back of the closet.
On cold days, there is nothing more comforting than slipping on a pair of fuzzy slippers and crawling under the pile of throw blankets. Add a fireplace and some hot chocolate, we are golden.
When Fall and Christmas comes around, my favorite gifts to give are the things that scream, "it's time to get cozy warm!"
Cozy Gifts for 2021
Cozy Gifts For Her
Cozy Jacket or sweater
Soft socks
Coloring book
Chocolate
Bath bombs
Hand and/or foot spa products
If you love sherpa anything, then you know that it is the ultimate of cozy anything. If she loves to snuggle, I'm pretty sure she will love this teddy jacket.
I recently got a teddy jacket for myself, it's super plush, soft and warm. The jacket feels like a teddy has its arms wrapped around you keeping you nice and cozy. It's a great quality one, too. I saw them all over Target recently and they were not as nice as the one I got online.
Here are some other cozy gifts for her, she will be thankful for…
Cozy Gift For People Who Are Always Cold
Oversized hoodie blanket
Heated blanket
Portable electric hand warmers
Slippers
Space heater
Do you know anyone that falls into this category? I totally do!
I'm always cold. Everywhere I go, I carry a sweater with me or a jacket. Always. Even during the summer and I get the few odd looks since we live in Los Angeles with temperatures sometimes reaching 100 F. But, sometimes the air conditioning is blasting in restaurants.
As I'm researching everything cozy… I came across this oversized hoodie blanket. Perfect gift for the perpetually cold. This hoodie would make a great but useful gag gift.
A heated blanket is a mecca of warmth and cozy! Just plug it in and prepare to never leave your couch or your bed.
These portable electric hand warmers are great to keep in your jacket pockets. I'd take this to the office to have it on standby when my hands get cold as they do often.
A comfy pair of slippers is a must; see the variety of adorable Snoozie Slippers. I know The Uncorked Librarian is going to be all over these wine slippers.
True story: I used to have a space heater under my desk all year round for my feet. It's one of the best things I ever had in my office.
Cozy Throw Blankets
Chunky knitted blanket
Sherpa blanket
Travel blanket
Unicorn
Who likes to cuddle & get cozy under a throw blanket? I know, I do. On a rainy day. When I'm sick like a dog and all I want to do is hide under the cover. Every time I watch TV, there is a blanket involved.
Anyone else obsessed with blankets? Throw blankets are a part of everyday life in my household. I have a collection at home and it's a problem – if you want to look at it that way. Even my dogs get in on this action. During the winter, Maverick sleeps with one every night.
I've been eyeing similar chunky knitted blankets for a while now. Imagine how cozy it would be sitting in front of a fire with one of these over you with a hot chocolate in hand. Serious, winter goals for me. Don't get me wrong, I'd do this during the summer too… just crank up that AC!
I currently have a sherpa blanket on my bed and let me tell you, I no longer need a comforter. It keeps me warm at night to sleep and it so soft and cozy.
That's why this knitted sherpa blanket is a classy gift for anyone. This makes a great bedspread, couch throw, or maybe even for their desk at the office. Just kidding… sort of. I've been tempted.
Let's not forget the jet setters in your life, like me. Travelers also deserve a warm cozy gift for plane rides or if they get stuck in the airport and need to sleep on the floor. You never know. This travel blanket is easy to pack, plush, and perfect for those that like to pack light. It can be used as a pillow or be unwrapped as a blanket.
Because you know someone in your life that would love a unicorn blanket. My nieces would love this! (and so would I!)
Cozy Sleep Makes a Difference
Cozy pajamas
Backrest pillow
Eye mask
Sound machine
Diffuser
If there is any time a day that it's important to be cozy, it would be at bedtime. Everything matters from the mattress, pillow and what you're wearing to sleep.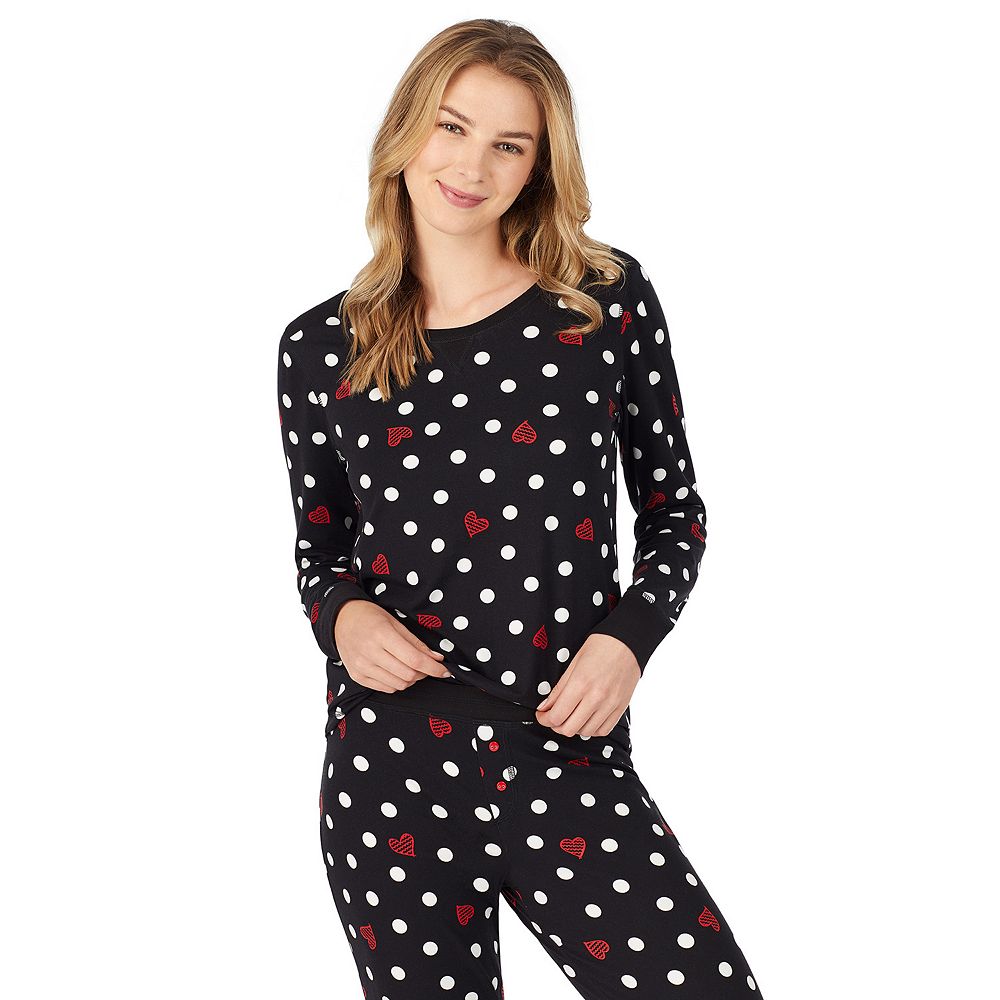 These Cuddl Duds pajamas are super soft and cozy. They have different styles from plain stripes to hearts for Valentine's day! If you have a PJ addict in your life (like me), they make for a great gift. I'm sure most women will admit that they love to own a great set of soft pajamas.
Recently, my friend Lauren from Literary Dates joked on Instagram that she got a new husband in the form of a backrest pillow. I was so jealous of the purchase, I went ahead and purchased one. Love it.
Who doesn't love the sound of the ocean as you're falling asleep? Every time I hear those waves crashing against the shore in the background, I'm transported back to a cozy spot on an island. Sometimes I'm actually on an island. A sound machine is a great gift for someone that loves the sound of rain too.
For those restless nights that nothing helps, diffusing some lavender oil helps so much. If you know someone that values their sleep as I do, they'd appreciate a diffuser.
Fall Activities in Los Angeles
Are you looking for autumn in Los Angeles? Here are some of the best fall season things to do in Los Angeles.
An Electric Fireplace
Popcorn maker
Pie Scented Candles
Let's Get Cozy Sign
Cozy Door Mat
One regret we have had every winter since moving into our house is not having a fireplace. We didn't think it was important. For 20 years we have lived together and never once we had a fireplace. Until we started to sit in front of my sister-in-law's on Christmas day and we realized how much we loved the cozy warm feeling.
We can't exactly afford to install a real fireplace. So we have found an electric fireplace and TV console that we set up last Thanksgiving. It's the best thing ever!
Have a fireplace already? See here how to add hygge coziness to your fireplace
Looking for more items to make someone's home (or your home) feel super cozy?
The smell of homemade popcorn or pecan waffles might make you hungry, but there is something about these scents that makes me feel all cozy inside. What about you?
Cozy Gifts for Pets
A cozy dog or cat bed
Plush blanket
Warm sweaters
Our furbabies deserve some coziness too.
My dogs are spoiled. Whenever I see something I know my dogs would like to snuggle in, I buy it. They have their own blankets, multiple beds, and even soft toys that they can't get enough of.
A month, I purchased this dog bed for Lulu and she wants nothing to do with it. That's because it takes her a while to get used to new things. My big dog Maverick is all over it and he barely fits.
This bed is so soft and comfortable, I want it for myself. It's called the Donut Cuddler – I mean, it's my kind of bed. Unfortunately, they don't make it in a human size, I checked.
Not only will your furbabies love this blanket, it will also look great in your home. It's plush with pretty colored polka dots. Your furbaby will love you for this. My dogs especially love their blankets when they come out of the dryer. How about you furbaby?
Your cat will love you for this. This cozy cave bed is everything!
My dogs don't like to dress up. If your dogs do, you can always keep them cozy warm this winter in a cute little sweater.
Cozy Drinks To Warm Up Your Soul
Coffee is my morning ritual. I mean, where would I be without it?
Coffee is what keeps me alive day in and day out. There is no way I'm going to leave the coffee out of this conversation. Anyone of these bad boys below will help any coffee lover with their daily coffee ritual.
Sometimes it's nice to indulge and have a great hot chocolate. Now, my ultimate favorite hot chocolate is sold by William-Sonoma and only available in the winter season. If available it makes for a wonderful gift for anyone that loves chocolate.
Godiva hot chocolate comes in as my 2nd favorite and available all year round.
Tip: Stir the chocolate in steamed milk. Then, take it up a notch and add a shot of Bailey's. ?
If hot cocoa or coffee isn't your thing, consider something sparkling and bubbly? Champagne gifts are fun and always welcomed.
---
I hope this list of cozy warm gifts inspires you. What is something cozy in your life?
---
Don't forget to share the love on Pinterest: