Are cruises fun? Is it fun to be on a cruise? Is cruising fun? Those are the most popular questions we get asked when speaking to someone who has never cruised.
And as repeat cruisers, we can wholeheartedly respond with a resounding, "Absolutely, cruises are so much fun! They are a blast!" Here's why.
The number of activities on a cruise is endless, whether you are looking for action, adventure, or relaxation and rejuvenation. How you choose to spend it is up to you.
There is always something to do on a cruise – from the minute you step onboard until the minute you disembark, there is non-stop action if you want it. Most cruise ships have around-the-clock entertainment, including live music, dance clubs, casinos, movies, stage shows, pools, water slides, and more.
Is a cruise fun?
Remember, your idea of "fun" can differ greatly from the person next to us. What we consider fun is not the same for others. But that's okay. Cruising is fun because there are plenty of activities to keep everyone entertained.
What makes the cruise fun for us?
We love the idea and the experience of leaving the ship to spend the day at the port on an adventure. And then returning to the ship to round out the day with a nice dinner and a show.
Perhaps some gambling at the casino or dancing before heading to bed to do it all the next day.
There are plenty of reasons to take a cruise, and we have listed 25 reasons cruises are one of the best vacations in an article and the pros and cons of cruising in another.
Some of those reasons are also listed below because it's part of what makes cruising fun. We continue to rebook cruises, and you'll find yourself researching your next cruise vacation.
So, are cruises fun? This article gives you 12 reasons why cruising is so much fun! From the activities on board to the destinations you'll visit, cruising is full of enjoyable experiences.
Are Cruises Fun? 12 Reasons Why
What's so fun about a cruise?
Many reasons make a cruise fun, but just sailing on a large ship with all the amenities, from delicious food, alcohol, spas, and pools to Broadway-style shows, is ready to make your vacation fun and memorable.
Is it fun to be on a cruise? Yes! Here are our top 12 reasons:
1. Destination Hopping is Fun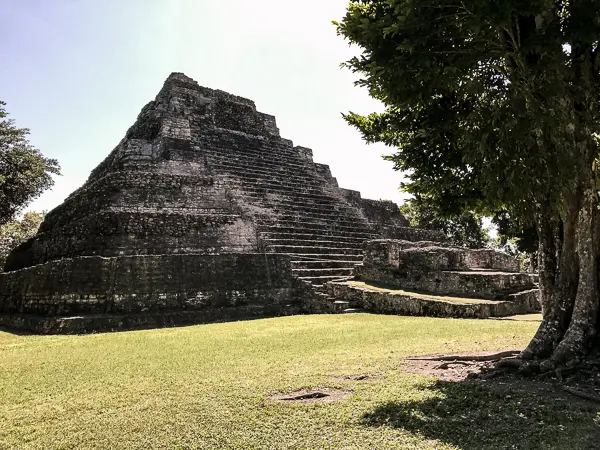 The itineraries are set up so you can explore multiple destinations during your cruise, making it one of our top reasons cruises are fun. You can explore different ports almost every day of your cruise – it all depends on the itinerary you choose to book.
This means that you can experience various cultures and landscapes without spending a lot of time traveling between destinations. As a result, cruises are an ideal way to see the world and have a great deal of fun simultaneously.
So if you're looking for a vacation that is both enjoyable and educational, then a cruise should be at the top of your list.
2. Dining on a Cruise is Fun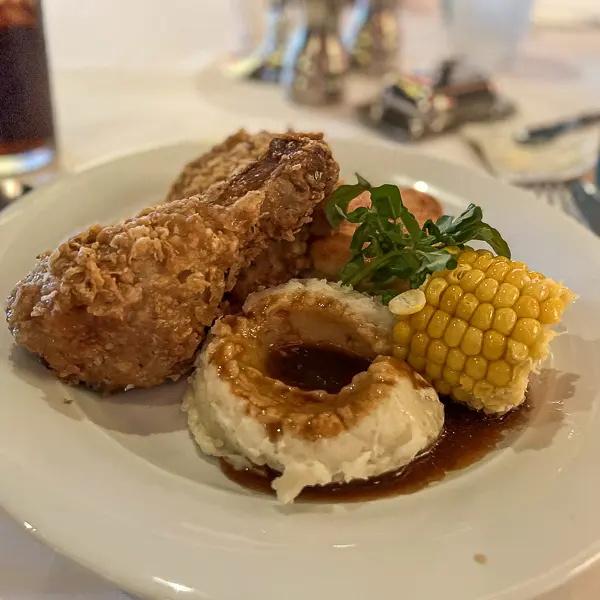 Food is important in Tasty Itinerary and, in turn, fun. So, dining is one of the best parts of cruising – in our opinion, at least.
Whether you are looking for casual or fine dining, most cruise lines have multiple restaurants. You can have anything from Italian, BBQ, Mexican food…etc.
Nowadays, cruise ships are bringing in a variety of cuisines and fun casual dining options, like Carnival Cruise Line's Mardis Gras and its new Street Eats, familiar when you go to a food truck scene that's included with the cruise fare.
Dining in the main dining room is fun. You have the option to try as many menu items as you want. Want to try all the desserts? Go for it! You only live once.
*Some specialty restaurants are an extra fee.
3. Fun Drinks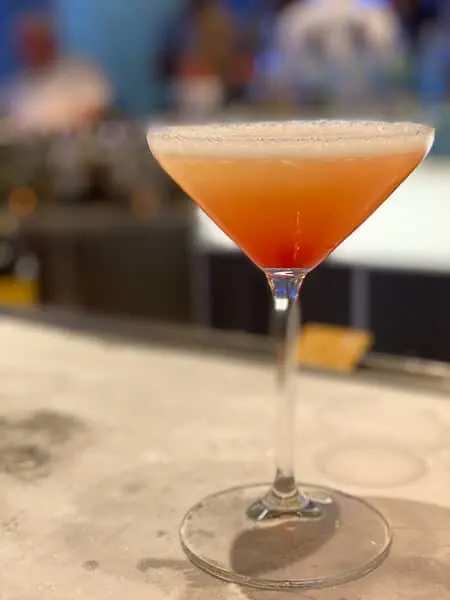 While alcoholic drinks are extra, for some people, the drinks served on a cruise are part of the fun. There are plenty of choices for mixed drinks, wine, and beer. Some cruises have only popular cruise drinks on that cruise line, making it a fun part of cruising.
If you want unlimited alcohol, some cruise lines offer drink packages that can be purchased before your cruise or onboard, like Norwegian Cruise Line offers a drink package as part of their free-at-sea promotion. Check with your travel agent for more info.
You can also purchase cruise drink packages with most cruise lines. It can be expensive without a promotion, so you'll have to calculate the costs of the cruise cocktails you think you may drink to see if it's worth it.
Read more: Best Beach Vacation Drinks
4. Shows and Live Music
Entertainment is important on a cruise, and it comes in many forms. You probably won't get to it all, but shows and live music are scattered throughout the cruise daily. The big shows will always take place in the big theater, and something is always playing almost every night.
On a cruise, you'll find:
Broadway-style shows
comedians,
magicians,
acrobats
live bands and pianists
Karaoke
DJ Dance Parties
Cruise Tip: Go over the daily newsletter delivered to your room that will show everything happening on the cruise ship that day. Highlight everything you'd like to do so you don't miss anything.
122 Quick & Helpful Cruise Tips
We've gathered 122 of our top cruise tips and cruise hacks to help make your planning process smoother and your cruising experience even more fabulous.
5. Pools, Splash Pads & Waterslides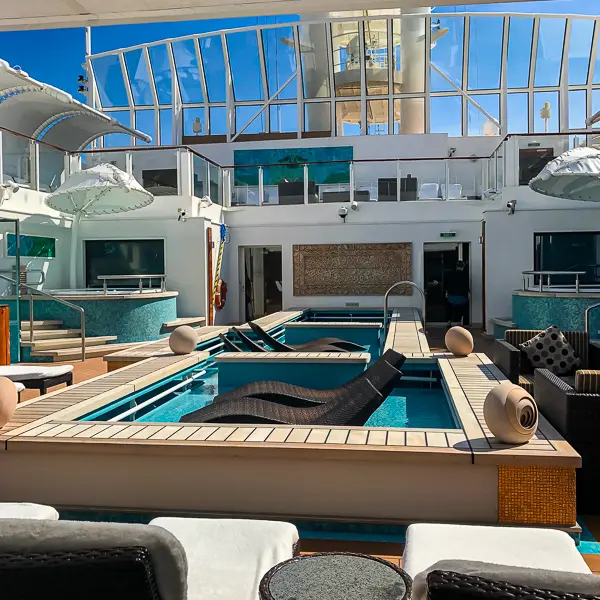 The open pools are one of the most popular places on the cruise ship, especially when heading to hotter destinations like the Caribbean. There are always multiple pools, including an adult-only pool, and some ships have a waterpark with slides.
Depending on the cruise line, they will have pool games and activities throughout the day. As well as music and live bands.
The pools get busy on sea days, but we love grabbing a lounge chair, sitting back, and relaxing with a frozen beach drink. Sometimes they have a great live band or DJ, and it can be a fun atmosphere.
6. Getting Pampered
Not sure what your idea of fun is, but one of the fun things about a cruise is getting pampered from the moment you step on the ship. You don't have to worry about the mundane everyday tasks you worry about back home.
Lunch is ready to be served upon boarding, and food is provided 24 hours a day – none of which you must prepare yourself. Your cabin is taken care of. There is no need to make make the bed. You can lounge all day by the pool with a drink in hand.
There are opportunities to get massages, facials, and other spa treatments. Most ships will have a spa with different treatments for an additional fee.
The staff is ready to help and make your vacation fun and carefree. You are on vacation, after all!
If you're staying in a luxury suite, the concierge and butler can help with whatever you need and want.
7. Exploring the Ship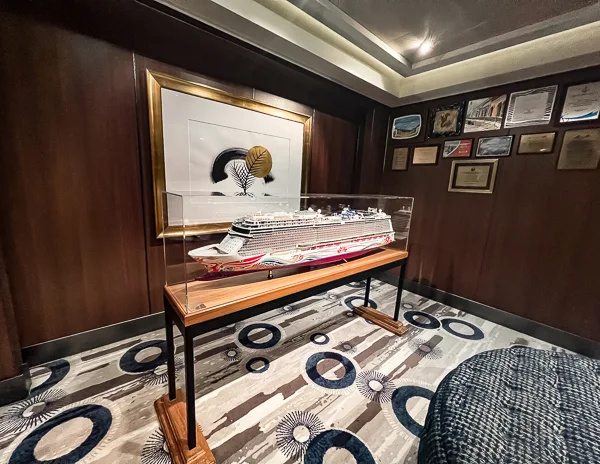 When we are on a cruise, one of the things we love to do is explore the ship. Ships are like a city on the sea and are full of fun things to do. Sometimes you'll discover things on a ship you may not have read about or been told about.
We always like to walk the ship on the first day and get our bearings. We will scout the best cozy spot to read, our favorite casino games at the casino, or find the best vantage point to watch sail away.
You'll also want to find all the places to take beautiful pictures on the ship. So many wonderful memories are made on cruises, and we love being able to capture them in photos.
8. Cruise Activities
Are cruises fun? Besides the shows and entertainment, a cruise is filled with onboard games and activities you can participate in. Trivia games, bingo, dance classes, art auctions, and mixology lessons are some activities you may find on your cruise.
There's always something going on, so you'll never be bored.
You can also read: Fun Things to Do On a Cruise
9. Shore Excursions Are So Much Fun
Along with destination hopping, the shore excursions you book at these port-of-calls add to the cruising fun. You can choose from plenty of shore excursion options at each port, so you are sure to find something that interests you.
Some of the most fun we've had has been on shore excursions, from exploring the Rio Dulce on a boat in Guatemala to trekking Aruba's national park in UTVs.
The shore excursions can be anything from historical visits to adrenaline-pumping adventures, beach days, and more. Our favorites are snorkeling tours and food tours.
Planning and booking shore excursions for your cruise vacation? How do you book a shore excursion? What helpful cruise excursion tips will help you book and plan them independently? Helpful tips for booking shore excursions so you can save money, make the most of your time in your port destination and make amazing memories.
10. Formal Nights Can Be Fun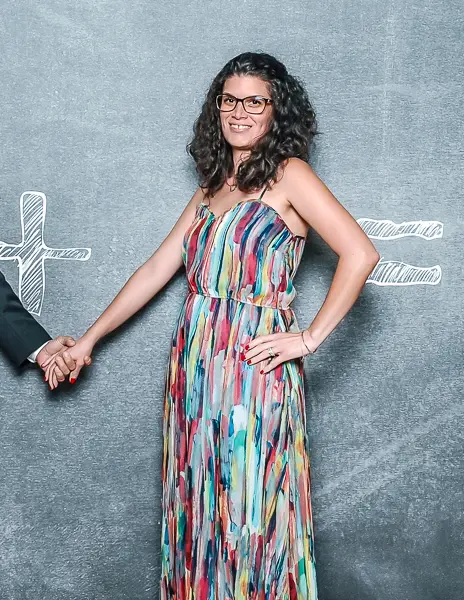 When do you ever get to dress up in your fancy dress and suit anymore?
A formal or "chic" night on a cruise can still be fun. They are usually just 1-2 nights on a cruise when you get to dress up in your pretty dress or suit, like if you're going to a wedding and attending dinner in the main dining room.
While some people prefer freestyle cruising, some cruisers still enjoy getting all dressed up and enjoying a more sophisticated evening. It can be fun getting all gussied up for a night out.
Read more: What NOT to Wear on a Cruise
11. Casino Nights are So Much Fun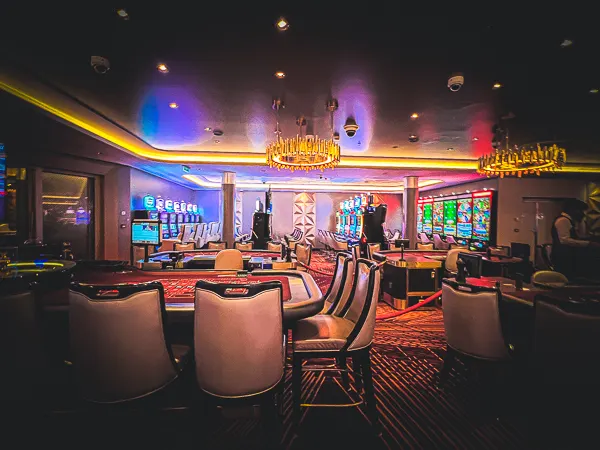 Another one of the late-night activities we enjoy is casino nights. If you like to gamble, you'll have a blast playing slot machines or your favorite table games.
And if you don't gamble, watching people watch can still be fun. We've made great friends while enjoying a casino night on our cruises.
If you play enough, you may get future invitations from the cruise line offering free cruise cabins. We are constantly getting offers after our Celebrity Equinox cruise.
12. Your Luggage Stays on the Cruise Ship From Start to Finish
If you're still asking yourself if cruising is fun, think about this… the ability to unpack once and have multiple destination options without repacking and checking into another hotel.
Your vacation has started once you are on the ship, and the relaxation can begin.
We just returned from Italy, where we stayed in multiple places. While we had an amazing time, we couldn't help but discuss how much easier and fun it is to travel on a cruise because we don't have to drag our luggage around.
– Don't Miss: Popular Cruise Luggage Tag Holders –
Planning a cruise can seem daunting, but if you take it one step at a time and follow these simple steps to plan a cruise, you'll have a fantastic cruise booked in no time.
Cruising is the way to go if you're looking for a vacation to relax, explore new places, and have some fun nightlife options. You may even enjoy yourself more than expected and come back with stories and pictures to share for years.
What do you think? Are cruises fun?
Need some inspiration? Check out: 55 Influential Cruise Quotes to Inspire Your Next Vacation
Share the tips & love on Pinterest: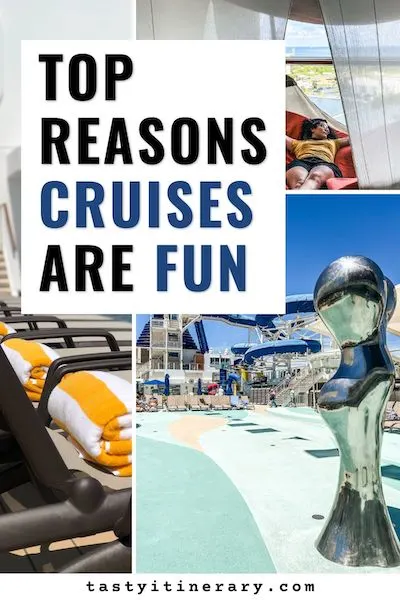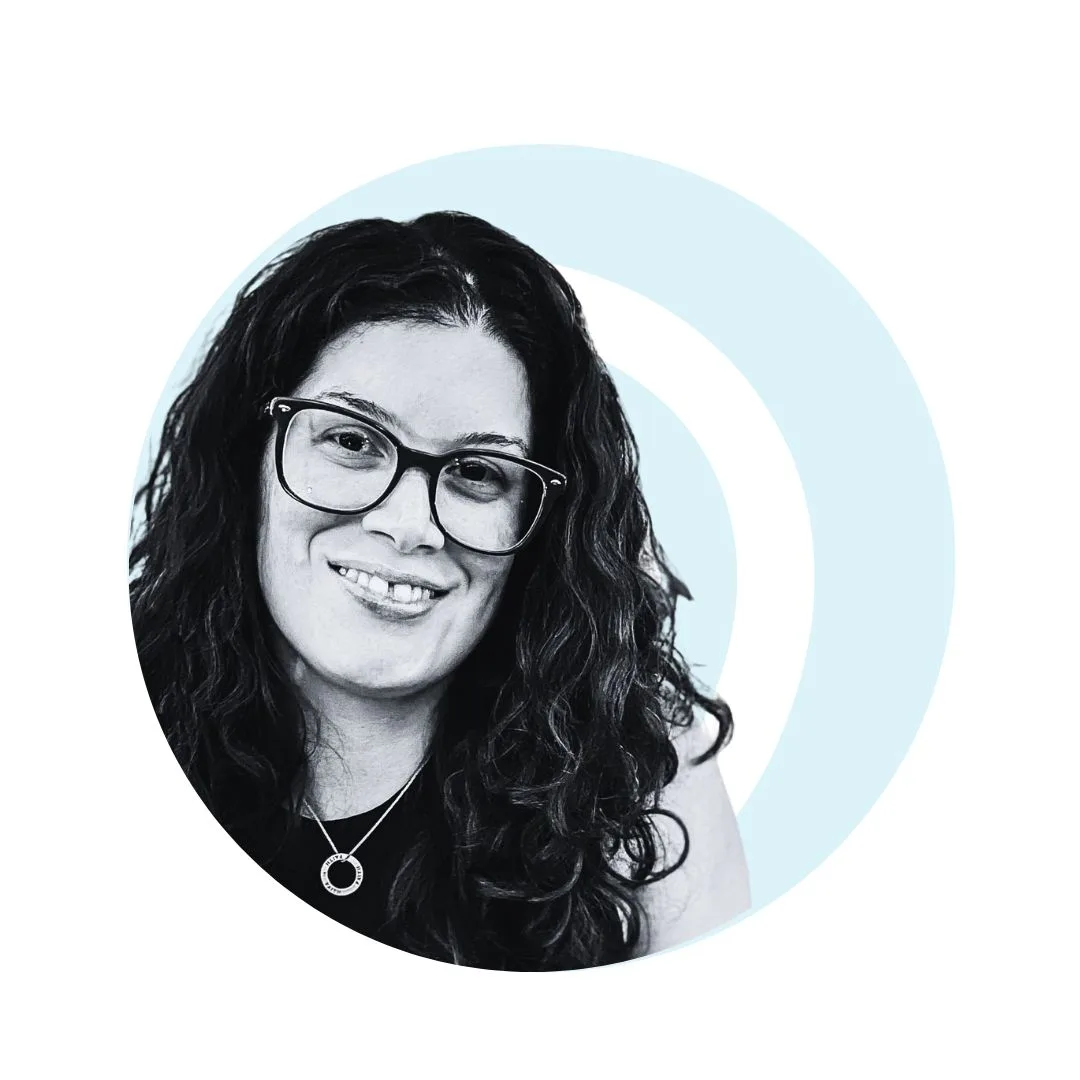 Meet Kathy Ava – a food, travel, and cruise writer based in Los Angeles/Pasadena. With over 20 years of experience planning trips and logistics at her full-time job and for herself, she's become a pro at crafting unforgettable travel itineraries. She's always looking for delicious, fun cruise itineraries and travel destinations and is slightly obsessed with Italy. Her passion and curiosity for travel started in childhood on her yearly and sometimes bi-yearly trips to PR. She firmly believes that life is short and we must make the most of it – so let's explore the world and make some incredible memories.