Do you love Harry Potter as much as I do? You have to visit the Wizarding World of Harry Potter!
I'm not the quintessential Potterhead able to name every character from the books and movies. I certainly can't recite the details of their backstory, but I am a fan of the fictional world created by J.K. Rowling.
From the moment The Wizarding World of Harry Potter was announced at Universal Studios, I decided we would go. Finally, the opportunity presented itself when we chose to cruise the Norwegian Getaway that departed from Miami. We will be drinking butterbeer and practicing the art of magic ahead of our cruise departure.
I booked our flights to Orlando, Florida (using accrued Virgin America points). Then I reserved our stay at Universal Studio's newest on-site property Loews Sapphire Falls Resort.
There were a couple of factors that led to my decision to stay on-site:
The comfort of not having to worry about taxis, Uber, or shuttles.
Early access for park hotel guests.
The rates offered by similar hotels outside of Universal weren't competitive enough for me to give up #1 and #2. Depending on the hotel you choose to stay in on-site, Express Passes may be included. Unfortunately, Loews Sapphire Falls and Cabana Bay do not offer Express Passes with your stay.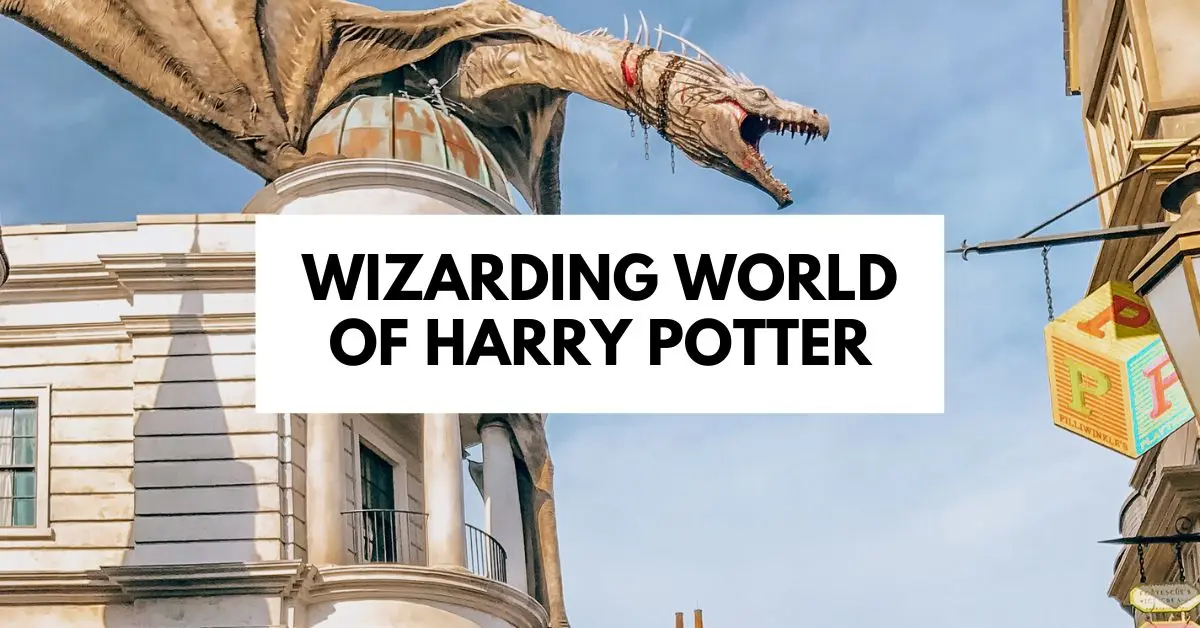 Disclosure: This post may contain affiliate links. If you decide to make a purchase from one of those links, we may get a commission at no extra cost to you. We appreciate your support.
Where to Stay at Universal Orlando?
Lowes Sapphire Falls
Loews Sapphire Falls is a beautiful hotel with a luxurious tropical theme throughout. We didn't stay long enough to enjoy their wonderful pool and other amenities. Their rooms definitely fit our needs for our 3-night stay. Check-in was swift. The staff was polite and helpful.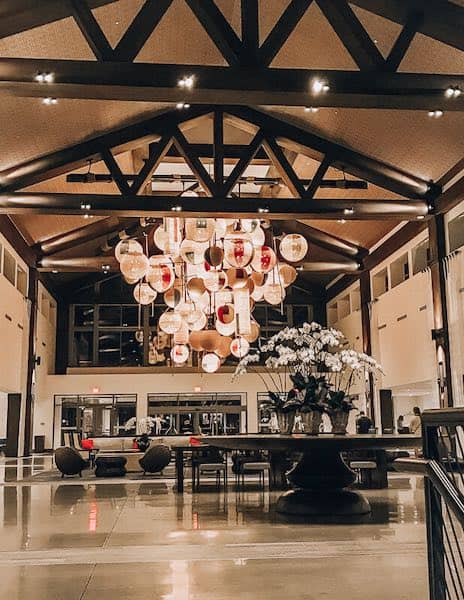 Their rooms were clean and had more than enough space for 2 people and even a family of four. Since these hotels and theme parks are geared towards families, all standard rooms come with double beds. If you're traveling as a couple and you really want a room with a King Sized bed, your only option is upgrading to one of their deluxe options. For us, it wasn't worth it.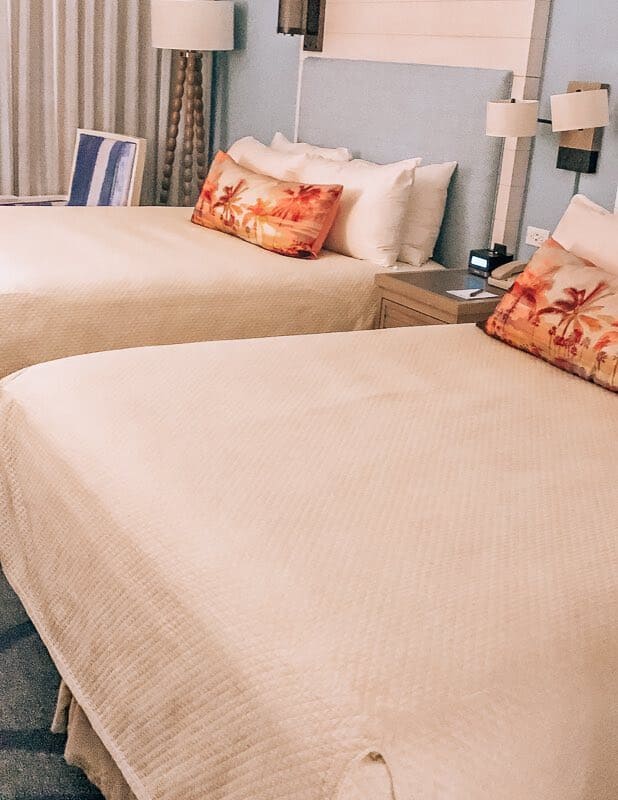 We had dinner at Amatista Cookhouse the night of our arrival. The food was delicious…. however, expect resort prices. I highly recommend trying their delicious Havana Colada.
Tasty Itinerary Tip: In the lobby of the hotel There is a cafe for a quick coffee or a quick bite to eat for breakfast and lunch. It's a great budget-friendly option.
One of my favorite parts of our stay at the on-site resort was taking the water taxi to and from City Walk and upon return. The water taxis are complimentary with your stay.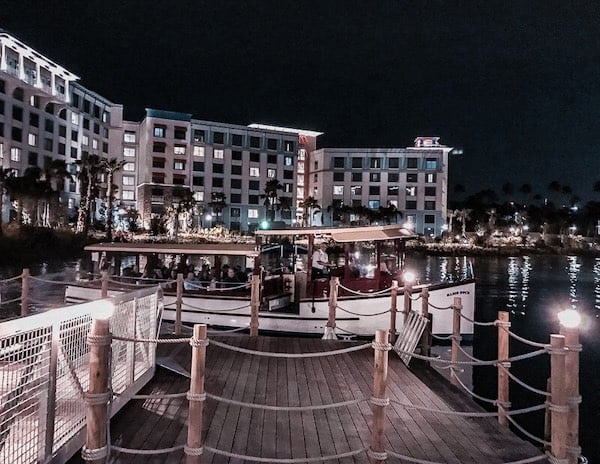 25 Of the Best Reasons Cruising is Fun
Have you thought about taking a cruise vacation but you aren't so sure if it is right for you and your family? We've listed the best reasons why you should take a cruise vacation.
Wizarding World of Harry Potter
The morning arrived and I rose with the sun. Fully ready to take advantage of the early admission to the park. I wasn't the only one with the same idea. City Walk was scattered with other hotel guests on their way to the parks. I made a beeline to Universal Studios and got through security.
If you see groups in Hogwarts uniformed robes, follow them! That's what I did and they lead me in the right direction.
Diagon Alley & Hogsmeade
Before I could understand what was happening, they disappeared behind a brick wall, and I found myself following suit. The next thing I know, I was transported to Diagon Alley.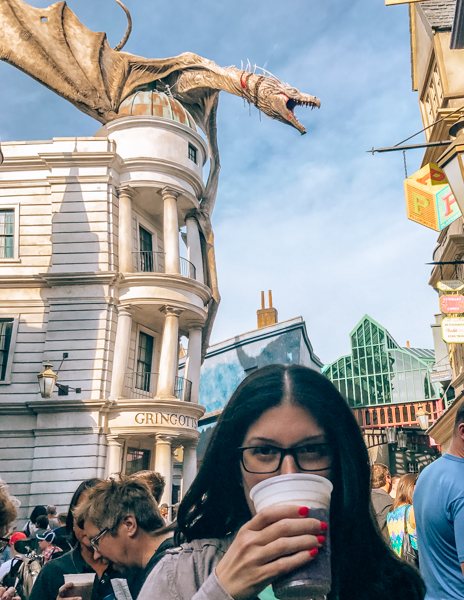 Diagon Alley is the best part of The Wizarding World of Harry Potter. The setup is magical.
It feels as if you've been transported into another world! You leave behind the facade of London streets on the Universal lot and into Diagon Alley. I was instantly immersed in parts of the world I had come to love from the movies. It came to life right before my eyes. I felt like a kid again – we all are at heart, right? Completely giddy as I absorbed every well-designed and thought-out detail.
The moving pictures and artwork, the magic displayed in the window shops, the goblins at Gringotts Bank… I mean, they brought the books to life! The attention to detail is simply amazing. I was glad I got up extra early to enjoy it before it became crowded.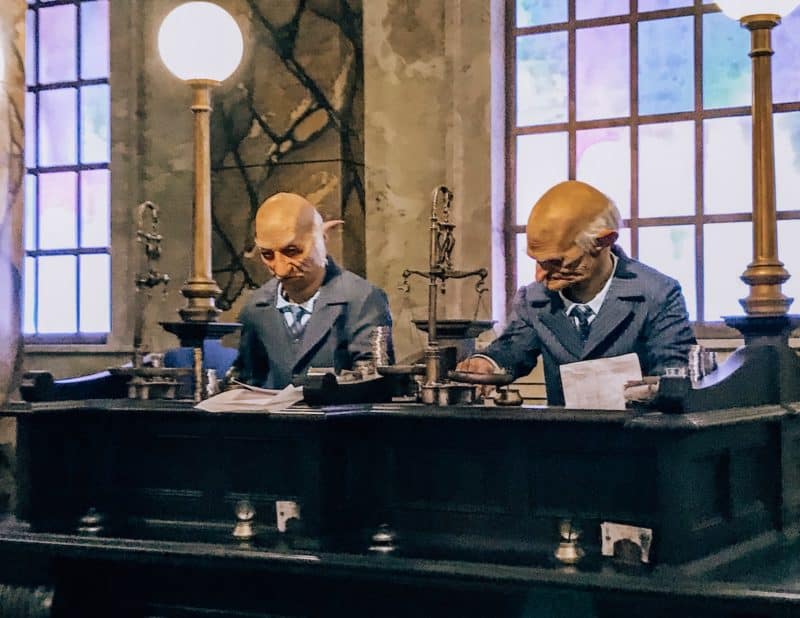 Side note: DH joined me at some point after the general opening. He scored us FREE Express Passes by applying for an American Express Blue card.

I'm not sure if they do this every day, but as soon as you pass security, upon entering the main park entrance, you will find an American Express booth. They are offering 2 FREE Express Passes with your approved application.

I know, who needs more credit cards?

You don't have to use it. Shred the card after you get home. Just apply, get the approval, and use the FREE Express Passes for the day. We did most of the rides at both parks with the help of these passes.

The passes do not include the Harry Potter rides, but it's okay, the wait is worth it.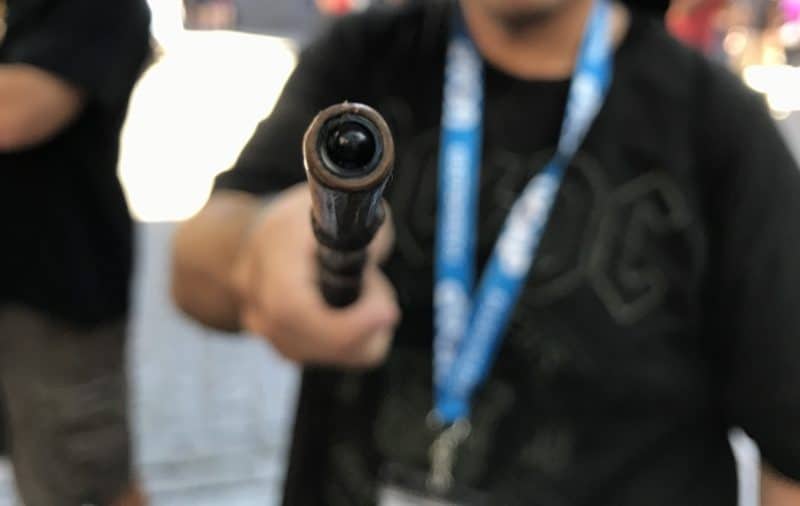 Once DH joined me, we acquired Dumbledore's wand at Ollivander's, drank our share of butterbeer for breakfast, and worked on our magic spells.
We then found Platform 9¾ at King's Cross Station and headed to Hogsmeade Station. The experience here is really cool. You should pay attention to the details when you're there or you'll miss out-
The Hogwarts Express was more than I ever imagined. It is not only a train ride, but it is also part of your adventure to and from Hogsmeade. You sit in a train car identical to the one Harry, Hermione and Ron ride-in in the movies.
As soon as the doors are closed and all-aboard is called, visual and audio effects take over. The immersive experience leaves you pumped for your visit. The train brings the magic of Diagon Alley and Hogsmeade together.
Make sure to take the Hogwarts Express both ways as the experience is different. You do not want to miss a thing.
Important: You MUST have a 2-PARK TICKET to enter this ride.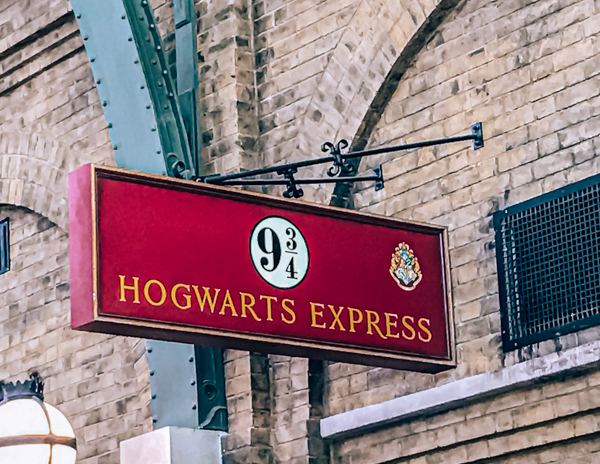 I was slightly disappointed with my entry to Hogsmeade at Islands of Adventure. The excitement and the awe-struck amazement shifting from the muggle world to the Wizarding World at Hogsmeade was missing at this part of the park.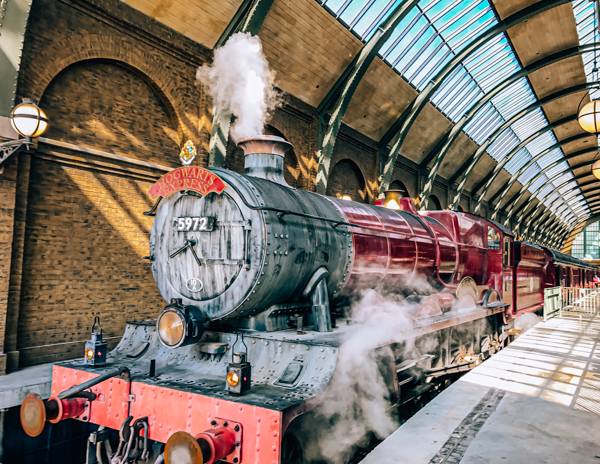 The details and the design appeared just like in the movies, but it was out in the open. Right next to Jurassic Park on one end and The Lost Continent on the other end. There was no real separation like at Diagon Alley. I was reminded that I was at a theme park and not actually there to become the next great wizard. It didn't take away from all the fun that was had though.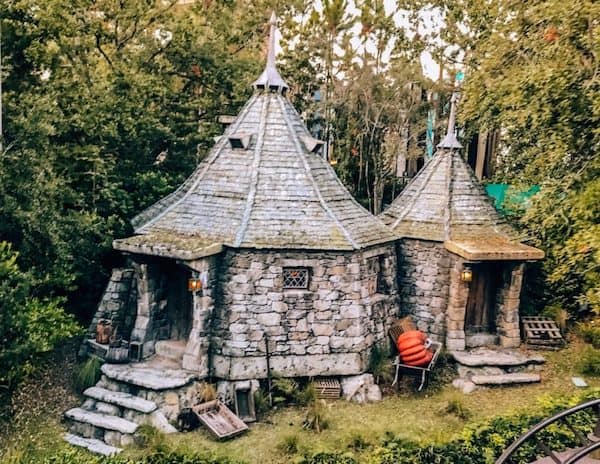 The rides at both parts of the Wizarding World of Harry Potter were great. I really enjoyed Harry Potter and the Escape from Gringotts at Diagon Alley the most. Probably because there weren't any large spiders to haunt me.
DH and I made full use of the Express Passes on the first day. We made sure to ride all the top rides at both parks. We were sad to find some of our old favorite rides no longer exist. It has been over 10 years since we last visited. While that was unfortunate, we still had a great time.
Since then, I have visited the Wizarding World of Harry Potter at Universal Studios Hollywood in Los Angeles. Hogsmeade looks and feels almost – identical, possibly laid out a bit wider. The details in the magic shops and the characters played by the employees are not up to par with Universal Orlando.
Being that I did the Orlando park first, the Hollywood park feels incomplete. Diagon Alley and the Hogwarts Express ride is missing. So until Diagon Alley is built, I will patiently wait and take joy in my visits to the one closer to home.
What are you looking forward to seeing at Wizarding World? If you experienced it, what did you love the most?
Don't forget to share the love on Pinterest: