7 Benefits of a Personal Travel Blog
What is a personal travel blog? Should you start one? What are the benefits?
A personal travel blog is a website or online journal documenting an individual's adventures and traveling experiences.
It is a great way for friends and family to follow along with your travels and re-live your personal journeys.
A personal travel blog doesn't necessarily have to be on blogging platforms but can also be set up on social media channels like Facebook or Instagram. Anywhere you feel the most comfortable and have access to the audience of your choice can be an excellent place to start.
The personal travel blog is also great for personal reflection. It provides an opportunity to reflect on your experiences, remember them in more detail, and share them with others who may not have been able to join you on your trip.
Tasty Itinerary started as a personal travel blog, as a place to share our foodie adventures and travel advice with others. We hope to inspire people to step outside a monotonous routine and explore what's around them through food and travel.
Presently, its has become a travel site and business that helps travelers plan their trips and learn about delicious food worldwide.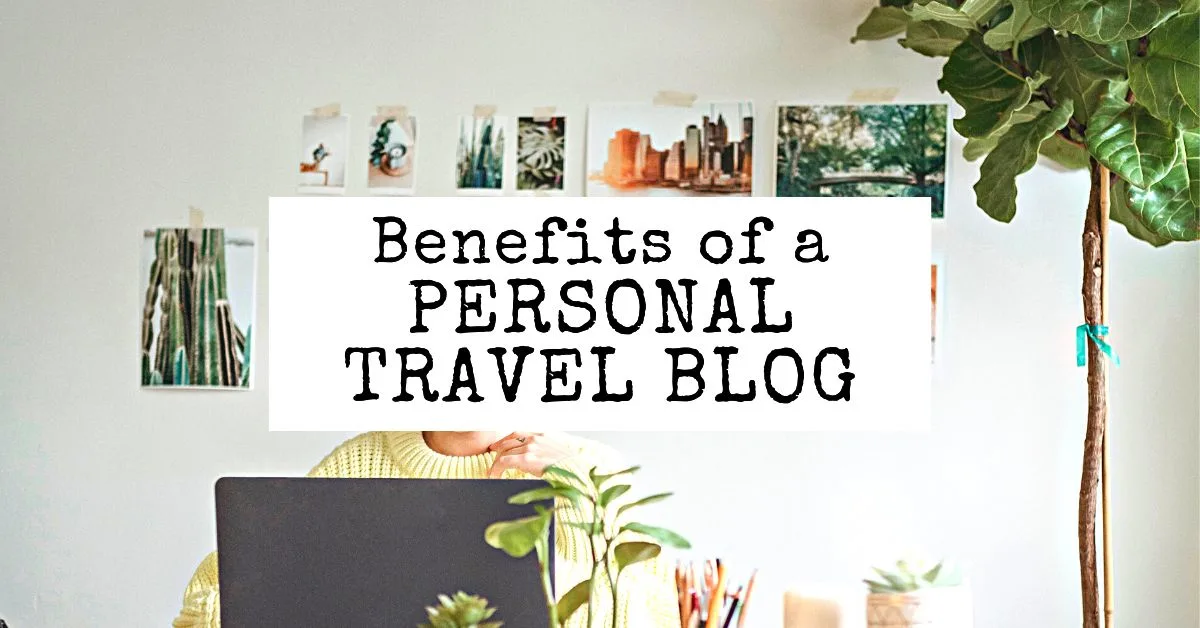 This post may contain affiliate links, which means we'll receive a commission if you purchase through our links at no extra cost to you. Please read full disclosure for more information. We appreciate your support!
Our advice for anyone considering starting a personal travel blog is to go for it!
Start simple. Get on Instagram and Facebook. It doesn't have to be complicated. You don't need all the bells and whistles to start sharing your travel stories.
Post your favorite photo from the last time you ate out, and tell us what you're eating and where. Share a video clip from that beach you visited last summer and what you loved about it.
If you're already doing these things on social media, guess what? You've already started a personal travel blog.
In this article, we dive into all the benefits of a personal travel blog and how to get started. And, if you're wondering why we started a travel blog, we share our experience below.
How do I write a personal travel blog?
A personal travel blog can be written in many different ways. Some bloggers focus on personal reflection and thoughts, which is more like an online diary. Other bloggers may provide more personal advice and share tips on making the most of a trip. This could be on a blog online or even on social media.
Is it worth doing a travel blog?
Yes! Travel blogging can be worth doing if you're passionate about travel and want to share your personal experiences with others. It can also be a great way to document memories of a journey or destination and connect with friends and family.
Where can I post my personal travel blog post?
Your personal travel blog post can be posted anywhere you feel comfortable. Many blogging platforms are available, such as WordPress, Blogger, and Squarespace, or personal blogs can also be posted on social media channels such as Instagram, Facebook, and even You Tube.
Reasons to Start a Personal Travel Blog
1. Capture Your Travel Memories, Stories, and Photos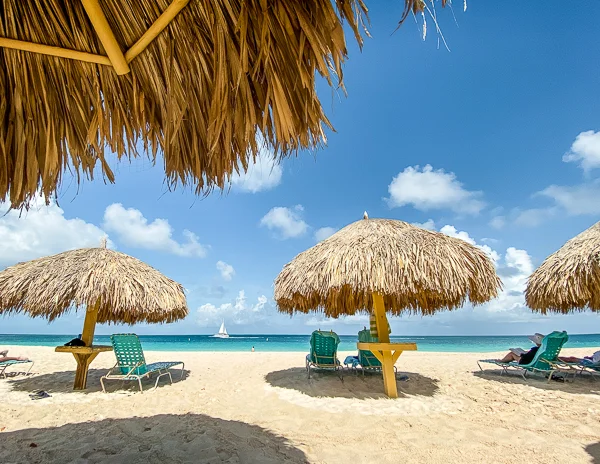 Don't you want to look back on your travel memories?
As we grow older, the memories become a little blurry. But personal travel blogs can be a perfect way to capture our personal experiences in written and visual form.
Think of it as a digital scrapbook.
Sometimes it's not about recording every trip detail, but the personal moments that stand out for you. You can share photos of breathtaking scenery, write about personal discoveries like the restaurants you enjoyed, or document meaningful conversations with locals.
Sometimes when we revisit personal travel blogs years later, the memories come back vividly, like taking a trip down memory lane.
The benefit is that it's a great way to remember what brought us joy. Or maybe perhaps the mistakes we made along the way.
If you're a family, document your family vacations for your children. They will appreciate this later in life.
The Bucket List Family does a stellar job journaling their family memories. They are far beyond a simple personal travel blog, but what they've created is inspiring, personal, and captivating.
I wish they would adopt me.
2. Connect with Friends and Family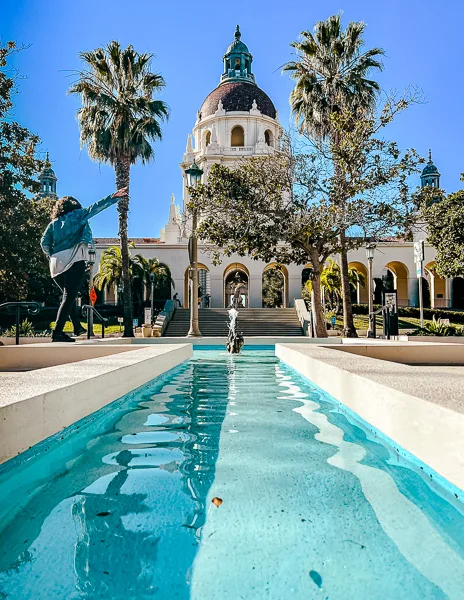 A personal travel blog is a great way to share the excitement and adventure of a journey in real time.
Not only can you keep family and friends up to date on where you are, what you're doing, and how it all looks, but it also allows them to follow your journey online and, in many ways, feel like they are right there with you.
Personal travel blogs allow sharing the fun of exploration with anyone by giving them an inside look into your adventures.
The benefit of this is keeping that connection with friends and family.
3. Inspire Others to Travel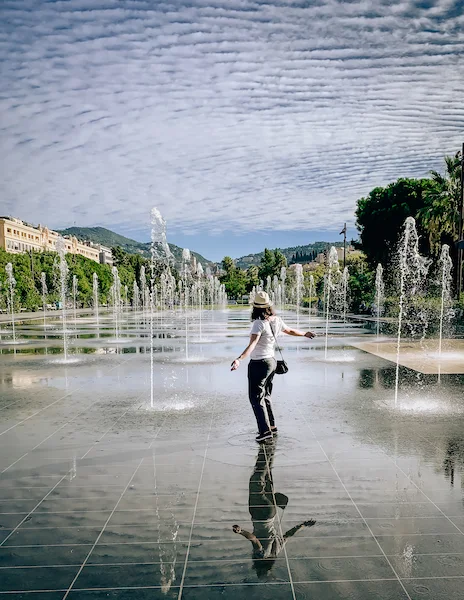 Personal travel blogs are personal but also communal. You may be writing about your personal experience, but you inspire others to travel and explore.
When personal travel blogs focus on specific destinations, personal stories, and personal recommendations, it can be a powerful tool for inspiring others to hit the road.
People can get a better feeling for a destination by reading about personal travel journeys and may be more likely to book a trip or consider a new destination.
This is the benefit of personal travel blogs—sharing personal journeys to inspire others to explore and create their adventures.
Planning a trip can be intimidating! Some people don't know where to start, and few think it's impossible. However, seeing someone close to them have a great time, you're inspiring them.
For us, travel is a topic we're passionate about. The world is beautiful, full of history, culture, and amazing foods we should all have the chance to experience. Why wouldn't we want to promote travel?
4. Share Travel Tips and Advice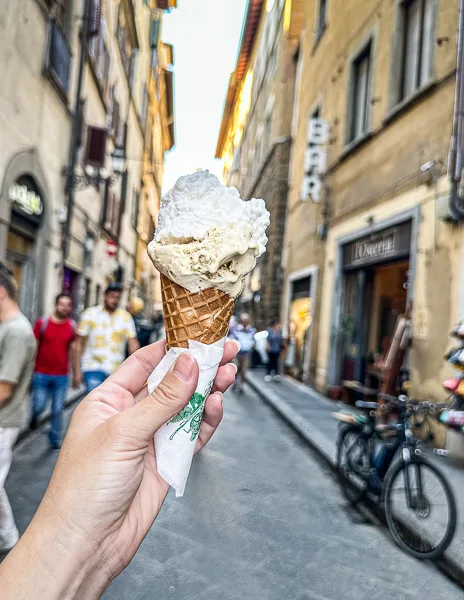 Personal travel blogs can be a great way to share advice on how to enjoy a destination more fully.
Maybe you found the best restaurant in town, or maybe you discovered an off-the-beaten-path spot that's worth checking out.
By sharing personal tips and advice, personal travel blogs can be a great resource for others who plan to visit the same destination. Tell your family and friends about it.
This is an invaluable benefit for us that do share our travel experiences because it allows us to contribute to the personal experiences of others.
With every trip planned, we learn many new travel tips and cruise tips that we can't wait to share with everyone.
We often get asked for help with vacation planning, besides all the logistical travel coordinated and booked for work.
5. It Gives You Purpose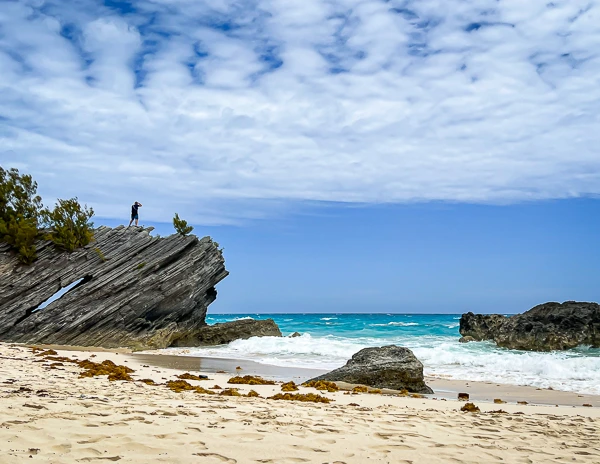 We all need a purpose. Travel blogging may be your purpose or an added goal that you strive to reach.
A personal travel blog can help you stay focused on your personal journeys and give you goals to work towards, whether it's a personal challenge to visit a certain number of destinations in a year or even just the personal satisfaction of knowing that you're sharing your personal journey with others and inspiring them.
When we write about personal experiences, it gives us a sense of ownership over our journey.
For us, we needed to invest the energy somewhere outside of work and home that allowed me to serve others in a way that was personal and meaningful. Writing a personal travel blog is that investment; it's our way of giving back, even in a small way.
6. Community
Another benefit of a personal travel blog is the community it can create around your personal journey.
Writing a personal travel blog lets you connect with fellow travelers with similar interests or goals. From comments to personal messages, personal travel blogs create a community of like-minded travelers and adventurers who can support each other on their journeys.
When you start a blog, you may come across other bloggers. When researching specific things online, you will find a community of bloggers for just about everything, from travel lovers, book lovers, foodie lovers, Disney lovers, and other niche-specific blogs.
Every blog and social media account has different experiences and something unique to offer.
On our travel blogging journey, we have virtually met some of the most incredible and inspiring people worldwide. We have made lifelong connections that we would never have had.
Our favorite part of being part of a like-minded community is that we never tire of chatting about our adventures. We also have one common goal: inspiring others to travel.
7. It's Your Space in the Worldwide Web
The best part about creating an online space is that it is YOUR SPACE. You get to share about anything you want. If travel isn't exactly your passion, perhaps there is something else that lights up your world. It's your outlet.
Here are some ideas you can blog about:
Food & Recipes
DIY Projects
Crafting
Lifestyle Topics
Parenting & Family
Photography
Family memories
Craft projects you're working on
Short fictional stories
Daily musings
Pregnancy journey
Wedding Planning
Motivational
and more…
A Love and Hate Affair With Instagram
Do you and Instagram have a toxic relationship? The love-and-hate relationship with Instagram is tumultuous and one-sided. Is Instagram worth the frustration? Do you, as a blogger, need Instagram? We answer these questions and provide some Instagram tips to help you survive the social media platform.
Challenge: Start Your Own Online Travel Journal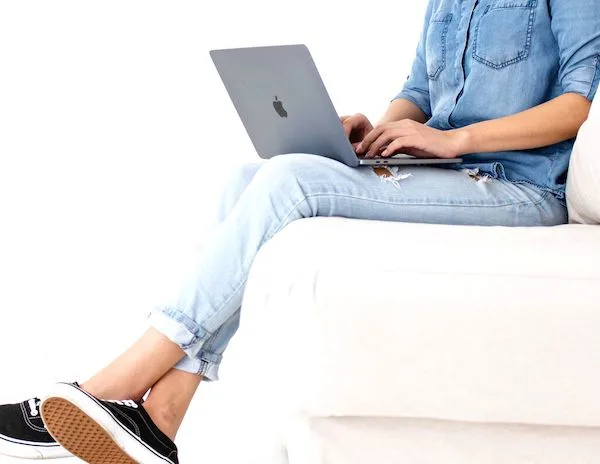 Some people scrapbook. Others are great at printing photos and putting albums together. Travel journals are also a great idea. But a personal travel blog is perfect if you're not into scrapbooking and prefer to be more creative on your computer.
Since we are all home right now, use the time to set up a simple blog. You do not need a complicated blog to share your travel memories with friends and family.
How to store your travel memories?
There are free and simple blog services like WordPress and Blogger.
You can also start posting your photos on Facebook or Instagram and work your way to a blog.
SmugMug is another great photo-storing app that allows you to create your photography website to share with family and friends.
If you want to own your URL and pay for hosting, we recommend signing up with Blue Host or Siteground as a beginner blogger.
Start by writing the following posts:
Work on your bucket list.
What are some of your favorite local spots close to home?
Tell us about a past vacation.
The memory of your first flight.
Share with your family and friends. Right now, we all need some inspiration from the outside world. Inspire them to come to visit you or book that next vacation for when this pandemic is over.
Years from now, when you reminisce over old posts and photos, you'll smile and be grateful you started a personal travel blog. You will never forget these memories because you took the time to write about them.
WHY DID I START A TRAVEL BLOG?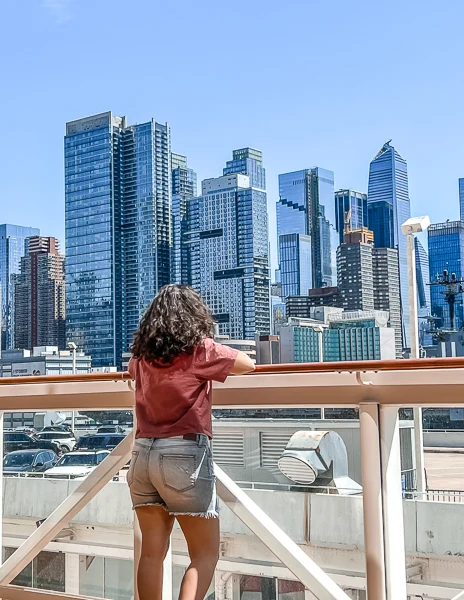 I often get asked, especially by non-bloggers, why we started travel blogging. What's the purpose? What do we get out of it?
The idea of travel blogging came about 10 years ago or so ago when looking for a creative outlet that elicited personal growth, exploration, and joy. However, it was put aside when the idea came about due to personal obstacles. At the time, I always put my goals and endeavors aside.
After some time, I decided to start doing things I've always wanted and stop focusing on what wasn't serving me. So, I started a travel blog.
I felt deep in my soul that I wanted to do this. Even if it was intimidating, cause as an introvert, sharing parts of my life with the world wide web is challenging.
But, I needed to do something for myself that, in turn, helped others. More than anything, I felt deeply the need to inspire people to leave their mundane routines behind, even if it's just for a day.
So, Tasty Itinerary was born. I wanted to show people that they could find joy and comfort in the world of food and travel.
Food and travel are my passion. And I'm good at travel planning, and I'm a food pusher.
It brings me joy to share our travel guides. And that joy motivates me to keep digging for more adventures and stories.
We hope to continue growing Tasty Itinerary in the coming years and inspire people to explore the world around them.
Share the tips & love on Pinterest: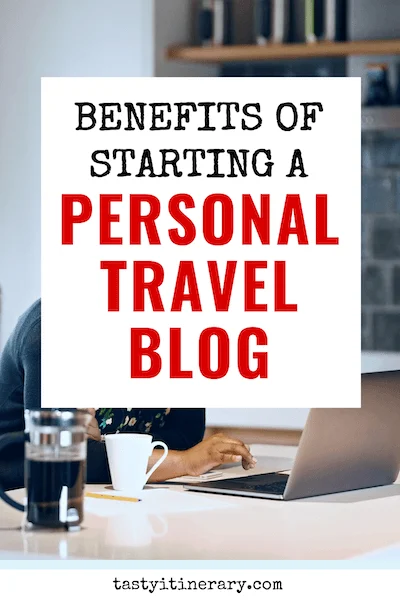 Meet Kathy Ava, a food, travel, and cruise writer based in Los Angeles/Pasadena, and the owner and main writer of Tasty Itinerary. With over 20 years of experience planning trips and logistics at her full-time job and for herself, she's become a pro at crafting unforgettable tasty itineraries. She's always on the hunt for delicious, fun travel destinations and cruise itineraries. She firmly believes that life is short and we must make the most of it, so always say yes to dessert.