What is Raging Waters? Where is the water park located? What are some top tips for a day at Raging Waters in Los Angeles?
Raging Waters is one of the largest water parks in California. The water park is located in San Dimas, about 30 miles east of Downtown Los Angeles and 21 miles east of Pasadena. Raging Waters features 36 water slides and attractions, including slides, a wave pool, and a lazy river.
This 50-acre park has family-friendly splash pads and more intense thrill slides for adrenaline junkies. Dining options like Pink's Hot Dogs, pizza, burgers, and ice cream are available at the park.
We visited Raging Waters on a hot day in August and had a blast. After spending a day walking around and enjoying the rides at Universal Studios Hollywood, we were ready to cool off the next day at a water park. It was exactly what we needed.
There are many different opinions on Raging Waters in Los Angeles. Some are not so favorable, and others love it. For the day with the family, we think it is a great option if you want to cool off and have some fun.
This post may contain affiliate links, which means we'll receive a commission if you purchase through our links at no extra cost to you. Please read full disclosure for more information. We appreciate your support!
In this article, we share tips to make your day at Raging Waters successful and enjoyable. We answer some frequently asked questions so you know what to expect when planning your day there.
Table of Contents
Raging Waters FAQs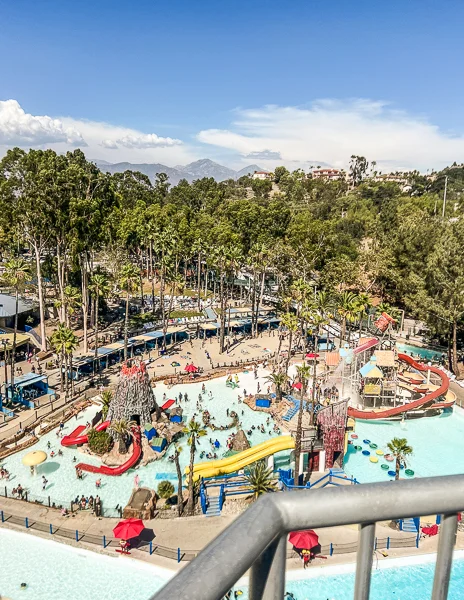 Where is Raging Waters located?
Raging Waters is located in San Dimas in Los Angeles County. Its address is 111 Raging Waters Dr, San Dimas, CA 91773.
What's better Soak City or Raging Waters?
Soak City may be the way to go if you spend part of your day at a water park and the other at an amusement park, as you can purchase combo tickets to visit Soak City and Knott's Berry Farm in Orange County. Raging Waters is located in Los Angeles County in San Dimas and is bigger than Soak City with 36 rides and attractions, but no amusement park or theme park is attached to it.
Do I bring a towel to Raging Waters?
Yes! You will want to bring a towel from home to dry off. There are rental lockers available to store your belongings while you are in the park, but it is more convenient (and cheaper) to bring a small bag with your towel and sunscreen.
Can you wear water shoes at Raging Waters?
You are not required to wear water shoes, but we recommend them. The concrete can get hot, and the slides can be slippery. Water shoes will help protect your feet and make your day more enjoyable, as walking around the park in them is easier. Some water rides may ask you to take them off before getting on.
What is the best time to go to Raging Waters?
The best time to go to Raging Waters is when the park opens. Go as early as possible. By going early, you will avoid the crowds and the lines. The park gets more crowded as the day goes on.
Is Raging Waters dirty?
During our visit and observation, Raging Water grounds and pools were kept clean throughout the day. However, remember that the water park is in the middle of the San Gabriel Mountains. The bathrooms start clean, but as people use them throughout the day and enter them wet, they can become dirty.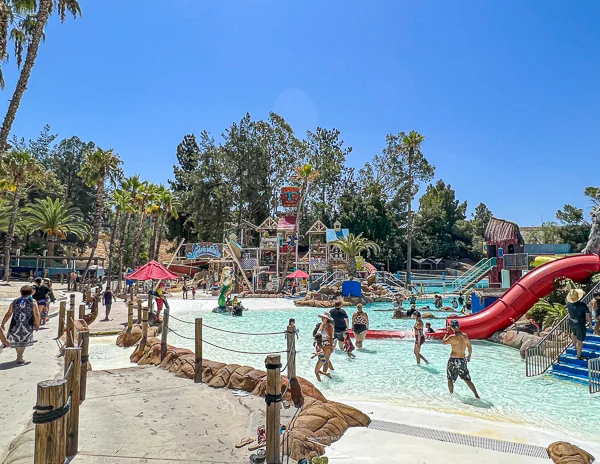 Is Raging Waters good for toddlers?
Yes! Raging Waters is a family-friendly park. The family-friendly areas are much nicer and less crowded. There are smaller pools and slides for them to enjoy. And lifeguards are posted at every corner.
Tips for a Day at Raging Waters
1. Plan to Go on a Weekday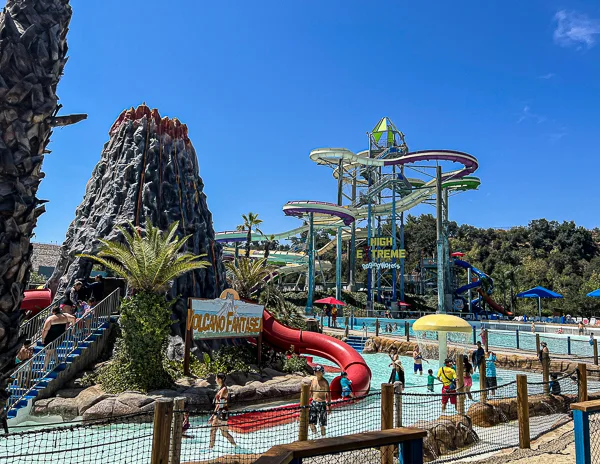 The weekends are the busiest times to visit Raging Waters if you can, go during the week to avoid the crowds, especially during the summer months.
Raging Waters also offers discounts for weekday tickets. You can find these discounts on their website.
2. Arrive Early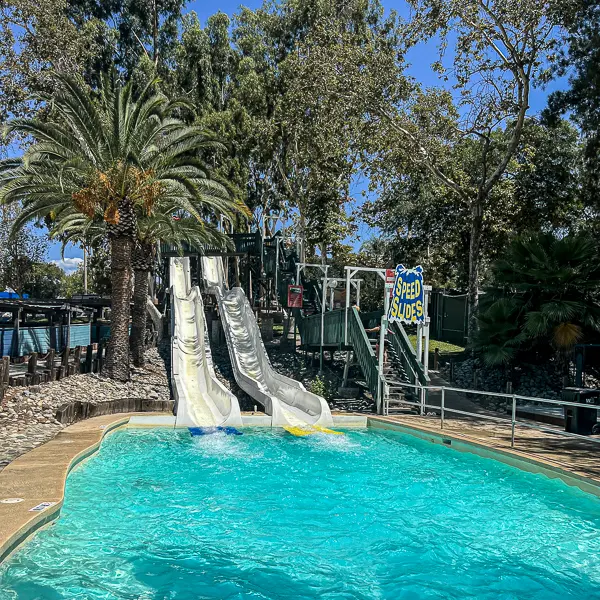 This is probably one of the most important Raging Waters tips.
The water park opens at 10 am. Be there and ready to enter upon opening to be one of the first people at the park.
Arriving early allows you to:
Scout a shaded spot with chairs where you can leave your minimal belongings. Then you can explore the park and know you have a spot to relax later in the day. (That's if you don't book a private cabana beforehand.)
Study the map of the park and decide which rides to do first. However, you can do that before arriving at the park.
Rent lockers closer to where you are sitting, if necessary.
Get on the most popular slides first and not worry about long lines later in the day. You can just hang out at the wave pool or do less popular rides.
The kid-friendly areas are also less crowded in the morning and more enjoyable. Once other families start to arrive, the areas can become more chaotic.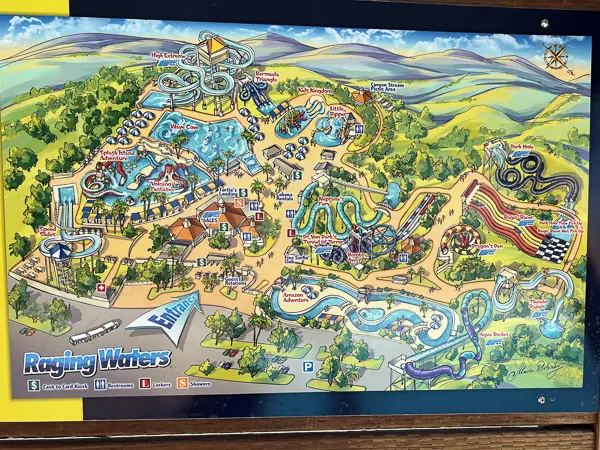 3. Bring the Bare Minimum
You don't need much to enjoy a day at Raging Waters in San Dimas. Bring a bathing suit, cover-up or shirt, sunscreen, towel, flip-flops, or water shoes (optional but recommended).
Note: If you don't wear your water shoes, you will be asked to leave flip-flops and sandals on the side of every attraction and everyone else's.
Top Los Angeles Attractions To Experience As A Tourist
Los Angeles is a city of dreams. There are so many things to do in LA, from taking tours around town or seeing all that Hollywood has to offer. One can explore the stars on Hollywood Blvd, see spectacular views from Griffith Observatory, and so much more.
4. Bring Your Food and Drinks
Raging Waters does not allow outside food or drinks in the park, except for sealed water bottles, sports drinks, baby food, and formula. You could try to sneak in some small snacks. Coolers are not allowed.
However, you can save money on food and drinks by bringing a cooler filled with lunch and drinks to leave in the trunk of your car. You can always leave the waterpark at lunchtime and return to your vehicle for lunch, especially if you're traveling as a large family or group. It will save you a lot of money.
Combo meals at the park run between $10–15 without drinks per person. Drinks are extra.
Tip: Freeze a bottle of water the night before. Put it with the bag you're taking with you inside the park. It will be ready to drink later in the day.
5. Invest in Premium Parking
How much is parking at Raging Waters Los Angeles?
In 2023, the Premium Parking at Raging Waters in San Dimas will cost $50. General Parking costs $25. You can save a few dollars if you purchase online in advance.
What makes Premium Parking so expensive? The fact is that premium parking is right outside the entrance of Raging Waters. So if you leave lunch back in the car, it's closer to the main entrance, and you can skip taking the tram back and forth from general parking.
Yes, you'll save money with General Parking, but it's farther away, and you will have to wait in line to take the tram to and from general parking at Raging Waters. So if you leave lunch cooler back in the car, imagine how many trips you'll have to take to and from the tram.
You may be thinking, what's the point in bringing lunch if I invest it in Premium Parking? It may turn out to be a wash. Well, that depends on how big of a family and group you'll be at Raging Waters with and how many meals you'll have to purchase at $10-15 per person.
Personally, we loved the convenience of Premium Parking since we were just going to be doing Raging Waters for one day out of the summer. Plus, when we went to general parking, it was hot, the line was long, the tram was slow, and we went back to pay for the premium parking.
6. Store Any Valuables in a Locker Rental
If you must, rent a locker for $15 for the day. You can store your valuables inside and return them to the locker whenever you like.
We rented one and stored the few valuables in a backpack, including our towels, until we needed them. So that we didn't have to worry about anything as we walked around the park. This will all depend on how many are in your group, and if you find great seating, you trust to leave important items behind.
Always better to be safe than sorry.
Tip: Don't forget your locker number and password. Take a photo of the locker number with your cellphone (if you plan to keep it with you) before you walk away from it.
7. Set up Apple Pay
Raging Waters is a cashless water park. You should not bring cash because they do not operate with cash.
The best thing to do is:
Set-up apple pay
Bring one credit card
Since you're only bringing the bare minimum, we suggest setting up apple pay ahead of time and bringing just one credit card as a backup. You can leave your credit card and phone in the locker rental without using them.
There are so many things to do in Los Angeles that it can be tough to know where to start. This one-day in Los Angeles itinerary will help you make the most of your time in Southern California's biggest city. From tourist traps to local spots, these are the best places to go in Los Angeles in a day.
8. Bring a Waterproof Case for Your Phone or a Waterproof Money Belt Pouch
A waterproof phone case is a great investment if you can't be apart from your phone (like us–we take many photos). They are cheap and great to have in the house for beach days, cruises, and any other water travel. Something to keep in your arsenal of travel essentials.
You can slip your phone inside the waterproof case and a credit card (if you want to) and hang it around your neck while in the park.
We saw many with waterproof belt pouches that will also work, depending on your preference.
9. Book Cabana Rentals in Advance
Considering a cabana rental, book one in advance! They are very popular and go fast, especially on hot days.
Cabanas at Raging Waters start at $150 for the day. They can be as simple as a private shaded area with four-person seating to bigger Cabanas with more seating and a designated server.
Are they worth it? They may be worth it if you're looking for assigned seating in a shaded spot for you and your family. However, don't expect luxury.
They seem to be always sold out when we go.
10. Consider H2GO Passes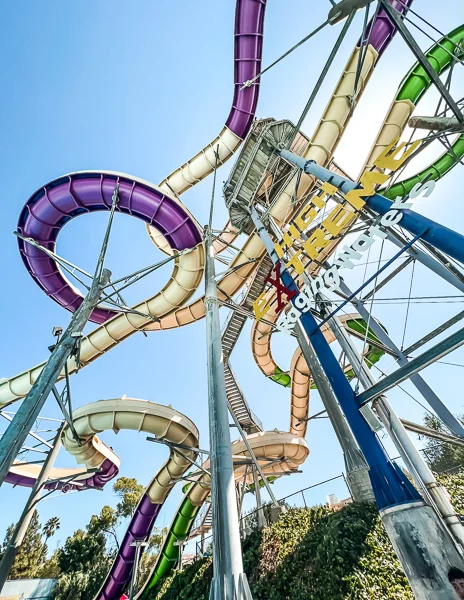 If you're going to the park to spend the entire day riding the most popular attractions, you may want to consider the H2GO passes at Raging Waters. The cost starts at $40 per person a day for a Standard Pass to save you time from waiting in line, and that's on top of your ticket price.
Dark Hole
Aqua Rocket
Dr. Von Dark's Tunnel of Terror
Ragin' Racer
Thunder Rapids
High Extreme
Dragon's Den
Read more info on H2GO Passes here.
11. Treat Yourself to Ice Cream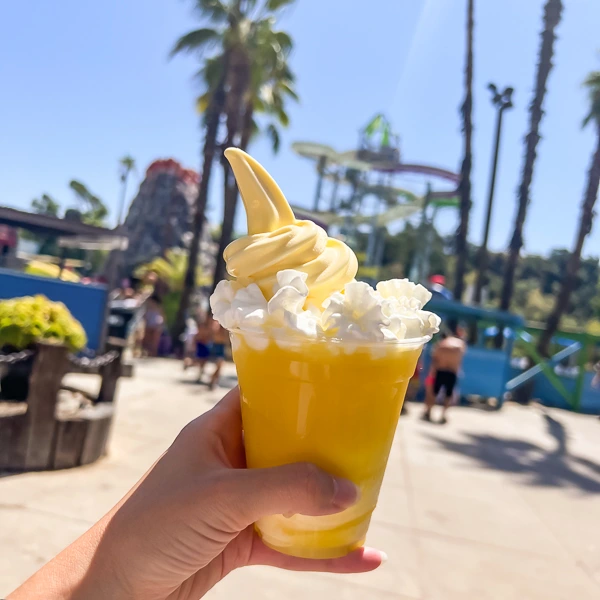 There is one treat at Raging Waters worth splurging on: the Dole Soft Serve. This pineapple cold treat is creamy and refreshing, especially on a hot day. It's the best food item at Raging Waters, in Tasty Itinerary's opinion.
We got a cone and a Dole float and enjoyed it immensely.
– Don't Miss: Delicious Must Eats at Universal Studios Hollywood –
12. Leave the Park Early
You want to arrive at the water park early so you can leave early-ish. Believe me, as the day grows, you'll want to leave early anyways because it does get hotter in the afternoon and crowded. The park isn't as delightful as it was in the early hours.
Stay at least to an hour before closing, then head back to your car. If you're in premium parking, it will be easier as the car will be parked by the main entrance. You will drive out of there without the hassle of waiting for a tram for general parking with little to no traffic.
At closing time, imagine everyone leaving at the same time. Waiting for the tram to get to general parking. It's a mess. One you can avoid by leaving slightly earlier.
Fun Theme Parks and Amusement Parks in Los Angeles, CA
What are the amusement parks and theme parks in Los Angeles, CA? Here are our top picks of theme parks, amusement parks, and water parks in Southern California not to miss, including Universal Studios Hollywood, Disneyland, and Legoland.
Raging Waters in Los Angeles is a great place to spend the day with friends and family. There is plenty of slides, pool areas, and attractions! You can just spend it at the wave pool or lazy river to cool off on a hot day – that was my favorite part. Follow our Raging Waters tips to make the most of your visit!
Have you been to Raging Waters?
Share the tips & love on Pinterest: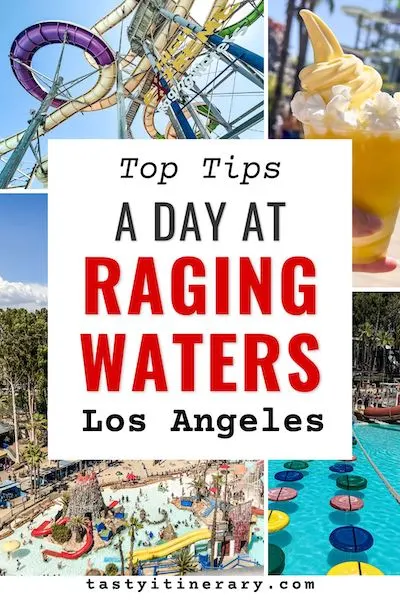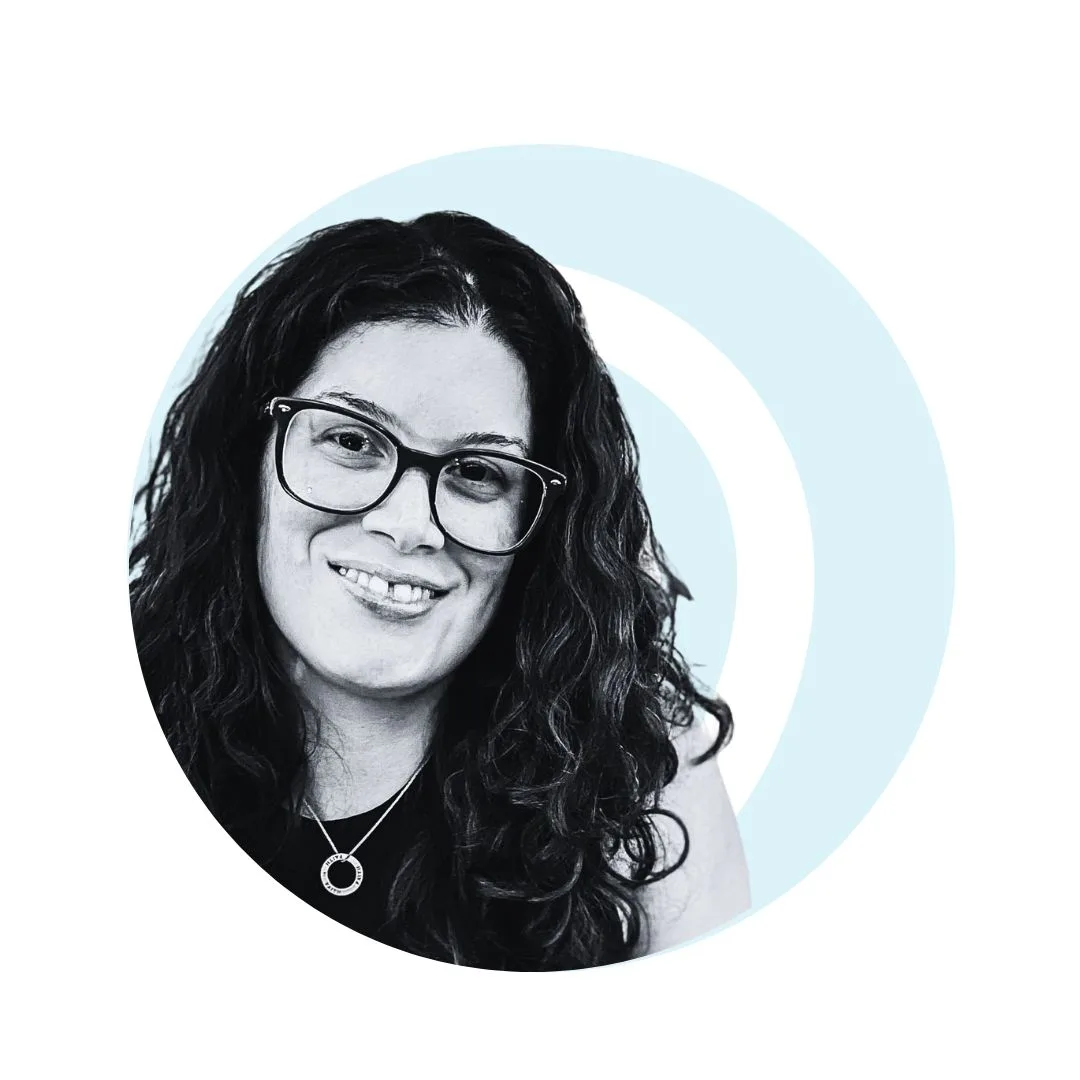 Meet Kathy Ava – a food, travel, and cruise writer based in Los Angeles/Pasadena. With over 20 years of experience planning trips and logistics at her full-time job and for herself, she's become a pro at crafting unforgettable travel itineraries. She's always looking for delicious, fun cruise itineraries and travel destinations and is slightly obsessed with Italy. Her passion and curiosity for travel started in childhood on her yearly and sometimes bi-yearly trips to PR. She firmly believes that life is short and we must make the most of it – so let's explore the world and make some incredible memories.