Planning on cruising the Mediterranean?
A cruise to Europe or the Mediterranean is a unique and amazing way to explore some of the greatest cities and countries. You'll want to get off at every cruise port and enjoy what each one offers.
Enjoy the coastal views from your cruise ship.
Book a shore excursion.
Rent a car and explore on your own.
Go on a mini road trip.
Visit some of the most beautiful places.
Say yes to unique adventures.
Walkthrough ancient ruins.
Eat the local foods.
Take a food tour.
Enjoy a local cooking class.
Taste local wines and liquors.
Check out our travel resources and tips.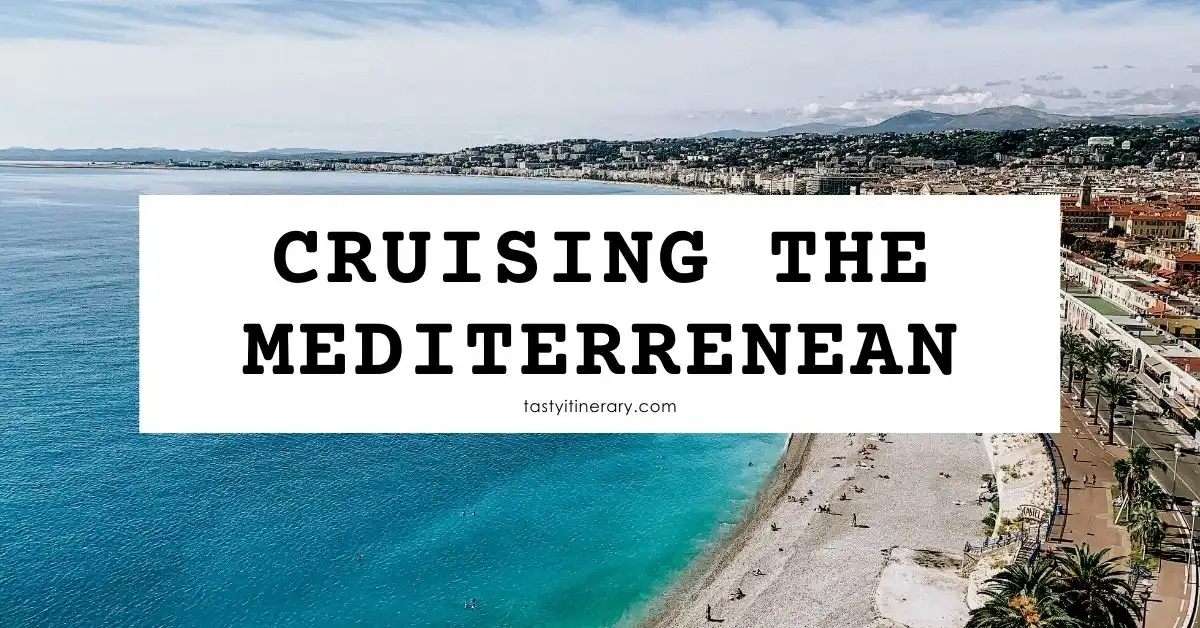 See how we planned out and spent our time cruising the Mediterranean. We share real experiences, cruise tips, travel tips, and guides to help you plan your cruise vacation.
Mediterranean Cruise Ports
Plan your cruise vacation to these Mediterranean cruise ports? See how to spend your time at each one of these beautiful destinations. Be your town tour guide, rent a car or book an adventurous excursion. Don't miss these amazing ports filled with history and delicious food.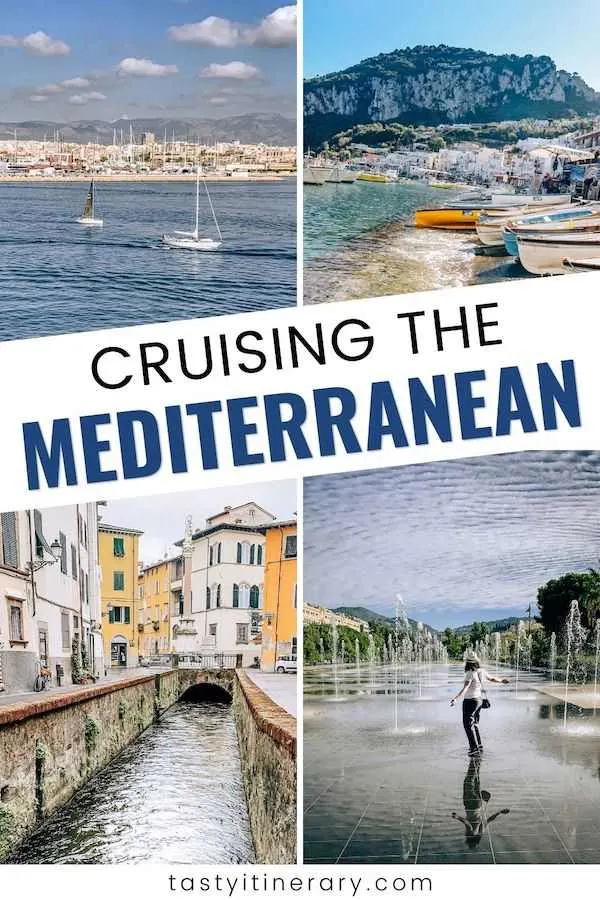 Western Mediterranean Cruises
Booking the right cruise itinerary is just as important as booking the right cruise ship.
We sailed on the following cruise ships to the Western Mediterranean. Here are full cruise ship reviews.
Will you be cruising the Norwegian Epic soon? We review everything we loved and didn't love about the Norwegian Epic cruise ship.